WOMAN CRUSH -EVERY DAY! MMKAY
Supermodel FELICITY HAYWARD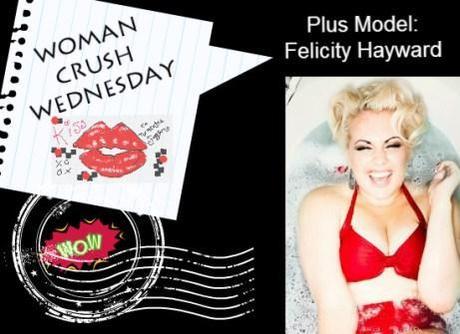 Woman Crush Wednesday
---
Author Note: It was a Wednesday 4 weeks ago today I met a pretty blonde model from the UK who was going to have a shoot w/ my 2 yr old by the Talented Vij Photo!! It was going to be an Amazing Shoot because 1. Vijat is an amazing photographer 2. FELICITY HAYWARD 3. MY BABY!

So the shoot was cancelled  Hollywood for ya!

Well I was inside the Hotel Shangri La trying to calm down in the lady's room after just being trapped for 15 minutes in the Santa Monica Parking Garage Elevator with my baby and man!

I come back out and see through the hotels doors Felicity sitting on the steps waiting for me playing with her cell phone…actually emailing me at that moment haha!

I accidentally scare her as I open the door and Yell excitedly FELICITY!!!!! omg sorry girl!!

Little Zoey says HELLO we make introductions and start to walk to get lunch…oh btw she has  beautiful blonde Hair..Huge Red lips and a gorgeous flowery skirt/top matching set w/ her coral colored? bikini peeking through her top…Cute Seashell bag  sexy sunnies …we are by the beach ODVI!

At this moment, I am totally regretting wearing holy jeans and a rose printed "Born Famous Couture- My First Love"  (which I picked up at Thrift Town the BEST Thrift Store Ever I'm literally obsessed) like just chill whatevs I'm an artist I don't really give a fuck…. but Felicity makes you feel like you should be looking your best when in her presence such a DOLL and TRUE BEAUTY!

Felicity you make me  wanna be a better woman(stolen from Jack Nicholas in As Good As it Gets)

She tells me about her wild night of staying up way too late and jumping in the Ocean brrr!!  (I get flash backs of my college days when she is telling me her adventures in LALA land)

I ask how her Panel for 2014 Brit Week at Shangri La went and she shared  her candidly and brutally honest answers she gave the audience which captivated them and probably shocked them!!!

She is HILAROUS

I have to say you don't get anywhere being dull! And Felicity is nothing near dull honey!

Such a sweetheart, we bought her lunch and we ended up ordering the same thing some type of Fish burger and Pink Drink

both delish..oh em geeeee!!! YUM!

The girl behind the counter complimented my pale blue/ aqua hair which made me super happy cuz it was purple for easter and I used "color oops" which made it freaking BLUE hahaha

We sat outside she fed ice cream to the baby and was freaking adorable about it playing the teaser w/ the spoon even making the cute airplane noises!!!!! SO PRESH PRESH

It was -kind of a Blur-..Vijat the photographer showed up w/ his hottie boyfriend Brad …sweethearts OMGAH..there was seriously too much beauty at that table we were making people JEALOUS

I remember the question coming up to Felicity about what she thinks of the term Plus Size in modeling she said and I can't quote her it's from blurry memory.."I don't think it should be even used..we should just be categorized as models like everyone else!"

It was so lovely I kind of felt like an outsider getting a peek into this secret world of Photographer and Model when they would be having their cute conversations which I dont even remember what we talked about ..is that terrible?

oh wait I remember discussing the photo shoot and all of us being super bummed about it!!!

And Felicity sharing an intimate back story behind her first photo that ended up on a Cover…it involved living in a rat infested flat and now enjoying the luxurious Shangri La hotel!

A true to form Cinderella Story if I've ever heard one …Such an Inspiration in so many ways!!

HAHA This makes me laugh …best moment captured!!

After we got some pix we went our separate ways it was a wonderful fun experience!!! I'm sure we will meet again!!

Just FYI in case your reading my blog for the 1st time… I'm an artist I paint Celebrities / Fashion Illustrations / Models etc but I do it from the comfort of my Art studio and deal w/ clients/ peeps / press via Email and phone …I am super private. I do allot on the local Art Scene and have over the years..but I prefer my privacy…I'm very careful who I let into my circle and around my family.

Here's a happier Baby pic w/ Felicity!!! 2 dolls omg!

Having a pink drink w/ Felicity

xoxo Sugar
---
So when Vijat told me who he wanted my baby to shoot with, I checked out her photo's on Vijat's website and knew OMG she's sooo pretty and full-figured how FAB! since hello full figure over here and I'm always down for meeting awesome fellow curvabulous women!
Started following her on Instagram Click here to follow
So I was checking out her Facebook and read her website BIO This chick is SUPER Amazing..these are a few examples below of WHY! Check out her Website and you will also be amazed!!!
SUCH BEAUTY totes my WCW
---
The photo that got the attention of the WORLD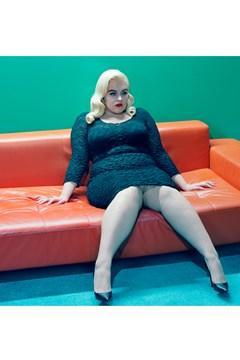 Photo by Miles Aldrige
Vogue UK by Miles Aldrige:  for Ponystep Magazine 2012
---
10 Reasons Why My WCW is FELICITY HAYWARD
SUPER Fun and sweet in person!!!
She is so adorable with babies!!!
 Just joined Wilhmena modeling agency Los Angeles (already apart of a bunch of fantastic modeling agencies)
She is a groovy Artist with madskills yoFelicity's COOL Art  Click the pic to be taken to her WEBSITE
 Photogenic to the max
Just look up Deco Dreaming =YOUR WELCOME
Made "The Gloss" TOP MODEL LIST of unconventional Models!!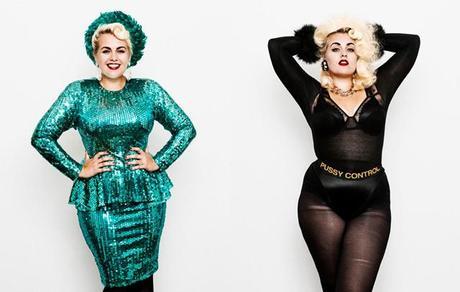 8. The girl can style her own hair like a freaking PRO
9. Miles Aldrige+ Felicity=Anna Nicole Smith
10. The Poster Girl for Tatty Devine the CUTEST Jewelry MAKER ever TATTY DEVINE!!Click the pic below to be taken to Tatty Devine's Website!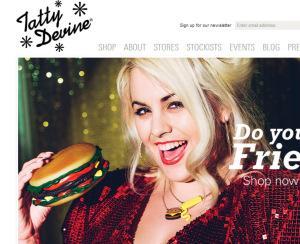 Cute Screen grab from TattyDevine "Do you Want Fries with that?"
---
YES I LOVE FRIES!
OK FRENCH FRIES POLL TIME!!
<a href="http://polldaddy.com/poll/8064166">Take Our Poll</a>
Look @ her Instagram or search the #felicityloves =super fun eye candy
---
Pics I adore of Felicity in no Particular ORDER: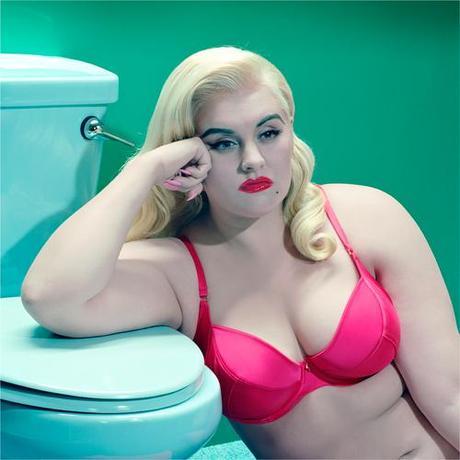 Anna Nicole Felicity by Miles Aldrige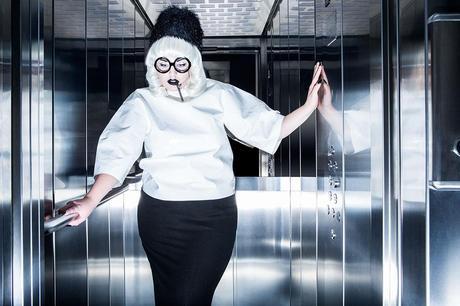 Vij Photo feat. Felicity (click to see Vij Photo work)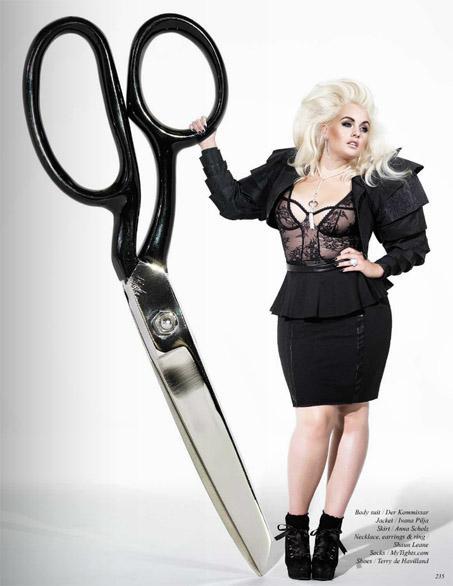 SCISSORS photo: Zoe Mconnell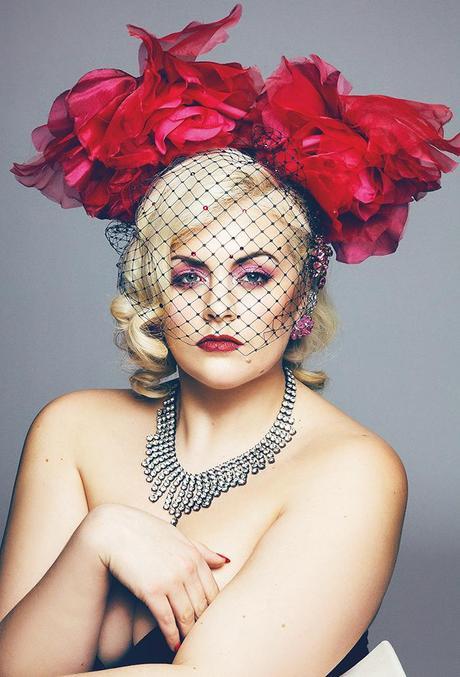 PaperMAG (click to read article)
Check out Felicity's FANPAGE on Facebook and I dare you NOT to press LIKE…its impossible! CLICK HERE
IF you do not have WordPress feel free to leave feedback below!! xoxo Sugar  Thanks for READING!!
[contact-form]