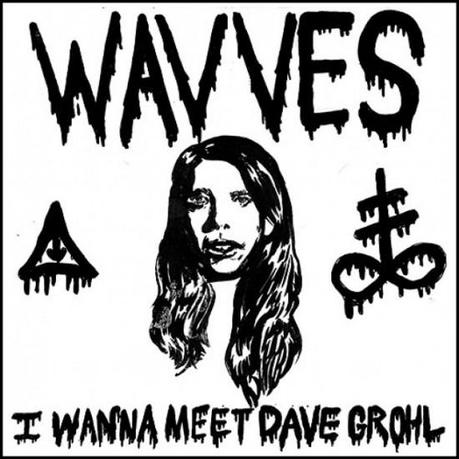 I Wanna Meet Dave Grohl – Wavves
Nathan Williams loves to remind people that he can't be stopped. He taunted "You're never gonna stop me" in the title track from last year's excellent King of the Beach LP and repeats the phrase in his newest song "I Wanna Meet Dave Grohl." We get it, Wavves (@wavveswavves) isn't going away. I have no problem with this.
Wavves released "I Wanna Meet Dave Grohl" this week in coordination with his new role as music composer for MTV's latest scripted series "I Just Want My Pants Back." It will also appear on his Life Sux EP, due for release in September. The track mirrors the evolution that Williams' sound has been taking since his first releases in 2008. It's still loud, but the production level has been upped once again. The vocal melody and surf guitar details would have been lost in the reverb on earlier efforts, but now they are allowed to shine through. The song culminates in jovial handclaps and Williams' aforementioned favorite words. I'm not really sure what meeting Dave Grohl has to do with the rest of the lyrics in the verses, but it looks like Williams was this close to make his dream a reality at the VMAs Monday night.