I am now on holidays, and ready to start my favorite sport again after a month of long and difficult exams that took over all of my time!  I started water skiing in 1998 at the age of 6 in Cephalonia, my island of origin, after the encouragement of my mother, who water skies herself.  After a brief break of 2 years, I restarted the sport in August of 2003 and in 2005 I had my first mono ski lesson.  In 2008 I entered the slalom course for the first time, and in May 2010 I succeeded my first full pass on the 18 meter line at 39 kmph in Recetto, Italy.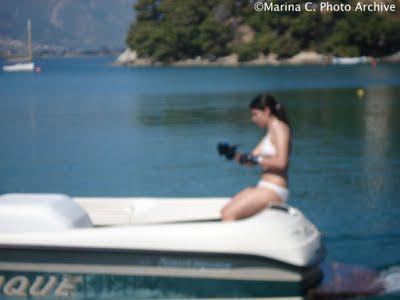 My first mono ski rides at the end of summer 2005 and in 2006.  At that point I started skiing more intensely from summer to summer, as my aim was to get on the slalom course.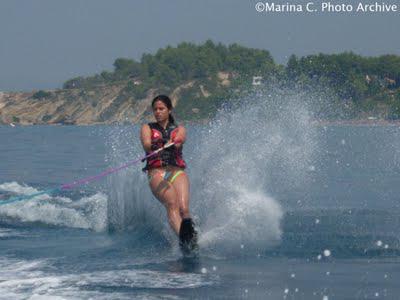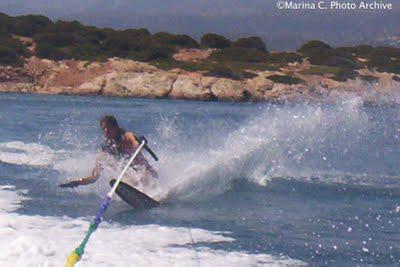 Finding the perfect weather conditions, as well as the ski that best suits you is not easy!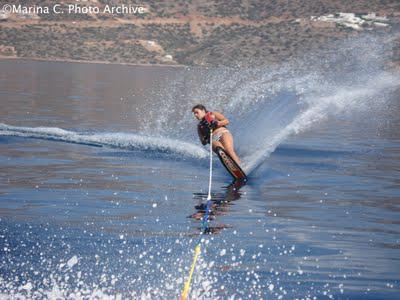 August 2008 - Trying out the HO extreme CDX1 double booter ski in Crete, Greece: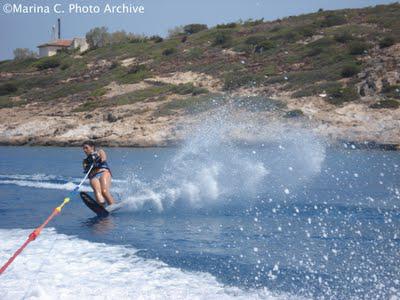 On my first attempts on the slalom course in June 2008 on the island of Poros, Greece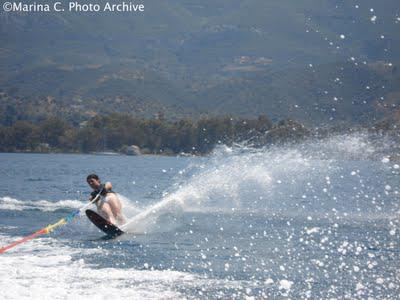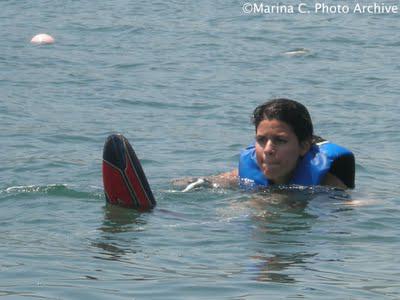 After moving to Italy, I have tried to extend my water ski season by going to Recetto, where there is a man-made lake purposely built for water skiers.  The club is home to the Italian Water ski teams, and it's one of my favorite water ski spots!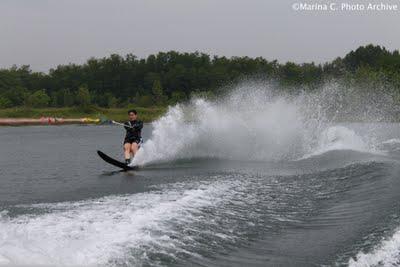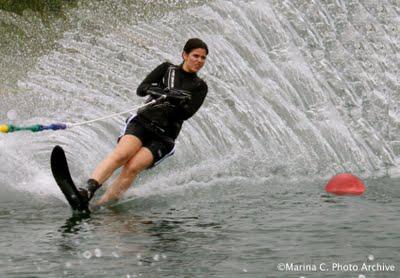 A must for all water ski enthusiasts!!  Check out their website: 

http://www.waterskirecetto.com/EN/Home.html

My next aim is to increase the boat speed in order to start shortening the rope length!