If you'rein the market for a water heater, I would recommend taking a look on theDiscounted Heating website, there is a wide range of both gas water heaters andelectric water heaters to choose from at really reasonably prices. I particularlylike the Crown Histore electric water heaters, there are 3 sizes to choose from,comes complete with an expansion vessel among other things and has a greatdesign to check the anode without having to drain it down, overall this waterheater is fantastic value for money!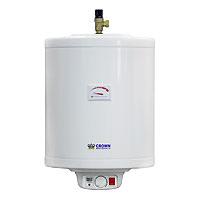 Crown Histore 50 Ltr Electric Water Heater
Product Details
• Capacity : 50 Ltr
• Height :860mm
• Width : 400mm
• Depth : 400mm
• Power Rating : 3Kw
• Glass Lined
• Factory fitted temperature and pressure reliefvalve.
• Complete with Expansion vessel, braided hose,wall bracket, Check valve. Safety valve.
• Complete With Pressure reducing valve c/w gauge.Tundish
• Test Button Anode Check
• Warranty : 3 Years
Discounted Heating UK
Price Match and Quality Service
Over A Decade in Business