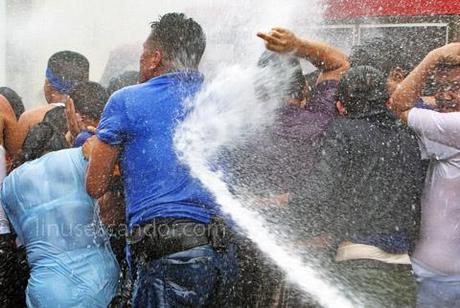 ©

linus escandor
A demolition team uses water cannon to disperse the residents who barricaded themselves to prevent the team from dismantling their houses Friday at Mangahan Kawayanan, Barangay Marcelo Green Village, Parañaque City. Several residents and a Parañaque policeman were injured.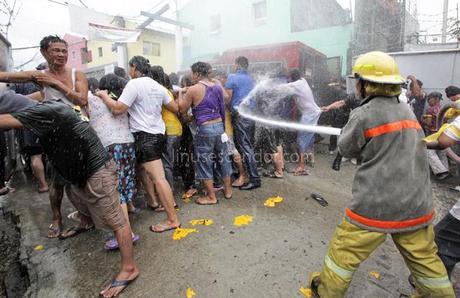 ©

linus escandor


Video Aired on ABS CBN NEWS taken with Canon EOS5D Mark II
A photo story on the demolition of houses in Manila. The Invisible Photographer Asia.