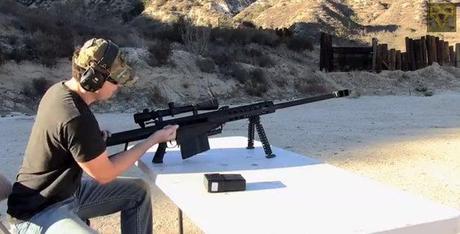 Guys over at RatedRR have found a new toy to play around with. It's a brand new PlayStation 4. As you may already know, these guys have a different way of using these consumer devices. Instead of carefully playing around with the devices, these guys puts them through a serious of torture tests that even involves shooting it with .50 Cal guns.
This time, they give everything they've got to destroy the Sony's latest PS4 console. It's not gonna be an easy thing to watch for all those gamers who's been waiting a long time to get their hands on this great next-gen gaming console. But, how often do you get to see someone blowing up an expensive gadget into pieces with a powerful gun? Never, if you ask me. So, stop bitching about it and watch the damn PlayStation 4 getting destroyed.
Read Also: iPad Air Takes Massive Damage in Soft Dirt Drop Test
Check out the video after the jump.
[Via: YouTube]
(All the images, trademarks, logo's shown on this post are the property of their respective owners)
Follow @nrjperera - Roshan Jerad Perera