Rockstar has announced a cool new video editor for Grand Theft Auto V on PC called Rockstar Editor, which allows gamers to edit and create stunning videos with in-game gameplay footage. The above video was the first to be made using the new tool.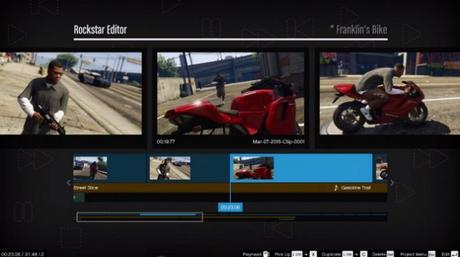 PC gamers have been creating awesome videos with GTA IV gameplay for years. In fact, we even featured some of those videos here at Fresh INFOS, including one that recreated epic movie scenes in GTA IV. Now, thanks to Rockstar Editor, gamers will have even more freedom in creating these fun videos with the ability to select characters, animals, physics, more camera angles and editing.
Read Also: Watch: Old Folks Play GTA V, And They Love It
The Rockstar Editor will be exclusive to the PC version of the game and it is simply a video editor, not a game level editor. Check out the trailer for a small preview. GTA V is now available on PC.
[ Via: Engadget / Source: YouTube ]
(All images, trademarks shown on this post are the property of their respective owners)
Follow @nrjperera – Roshan Jerad Perera