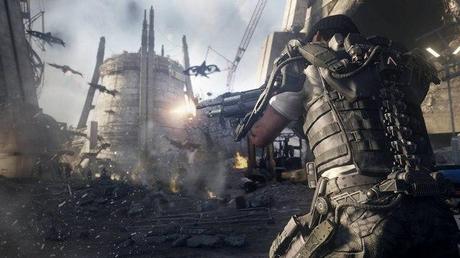 A new vision for the blockbuster franchise, Call of Duty®: Advanced Warfare takes players to a future devastated by a global attack. Rising from the chaos is Atlas, a Private Military Corporation led by the cunning Jonathan Irons. With the most powerful military force in the world, Atlas has effectively become a superpower for hire. Playing as Jack Mitchell, suit up in an advanced exoskeleton and join a highly-trained unit committed to restoring order.
Read Also: LEGO Batman 3 Trailer Introduces Conan O'Brien & Green Arrow
Call of Duty: Advanced Warfare arrives on PlayStation 4, Xbox One, PlayStation 3, Xbox 360 and PC on November 3. Want more CoD gameplay? Check out the video after the jump.
[Via: YouTube]
(All images, trademarks shown on this post are the property of their respective owners)
Follow @nrjperera – Roshan Jerad Perera