A shower of meteorites have landed in Chelyabinsk region, Russia this morning terrorizing the locals. According to the reports, a massive meteor has destroyed the zinc factory in Southern Urals. Authorities have ordered to evacuate the Chelyabinsk area as the meteor shower continued to hit several regions in Russia.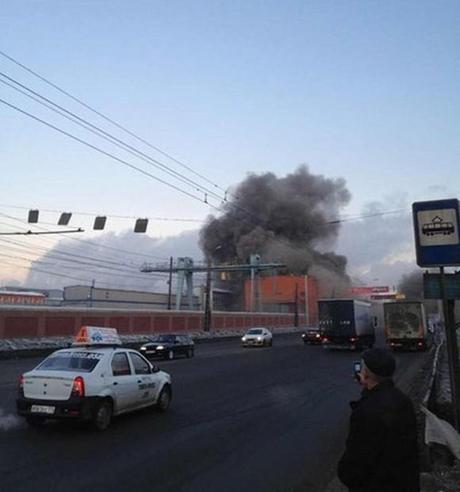 Photo shows the explosion in the zinc factory after the meteor attack.
Many people, including children were hospitalized with cuts caused by crashed windows in buildings and schools. Same kind of a situation has been reported from several areas in Russia including Tyumen, Kurgan, and Sverdlovsk  regions.
This meteor shower is only a small effect of the giant 150 foot-wide Asteroid 2012 DA14, that is expected to fly by the Earth at only 17,150 miles above in just a few hours.
Check out the exclusive footage from the scene uploaded by a YouTuber.
[Source: YouTube / LifeNews.ru (tranlated)]
(All the images, trademarks, logo's shown on this post are the property of their respective owners)
Roshan Jerad Perera