For their weekly challenge, master forgers at Man At Arms took the challenge to recreate Loki's magical staff from The Avengers in real-life. Even though they didn't have an Infinity Stone to make the Scepter as powerful as it was in the movie, the final result looked amazing enough to even fool Loki himself.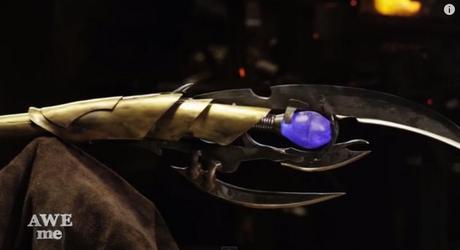 Read Also: Dante's Rebellion Sword from Devil May Cry in Real Life
Stick with the video until the end to see the staff being used to destroy some soda cans and a Spider-man pinata.
[Via: YouTube ]
(All images, trademarks shown on this post are the property of their respective owners)
Follow @nrjperera – Roshan Jerad Perera