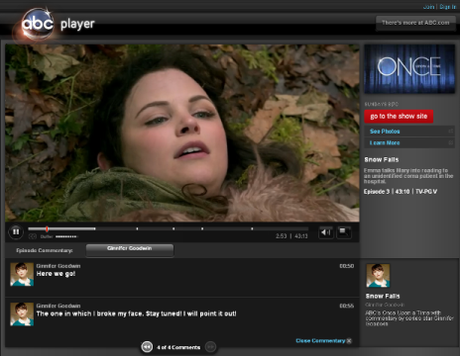 For a limited time, you can watch episodes of ABC's Once Upon a Time with commentary by its cast and creators! The first two episodes up, but all the episodes will have commentary by Dec 21st. Cast and creator commentaries are synced to events within the episode to give you even more insight into the making of the show.
 Please follow THIS LINK to rewatch your favorite episodes with commentary!
Please note that the service is available only to U.S. residents.