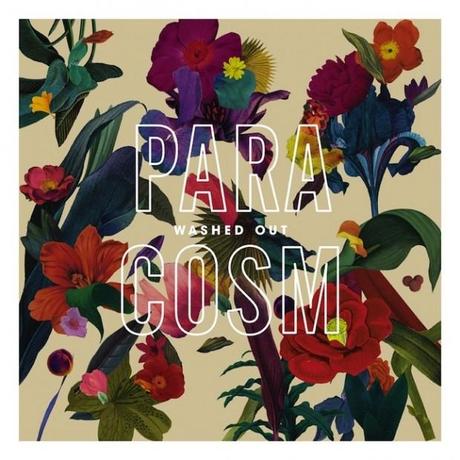 Washed Out – It All Feels Right
SoundCloud
Washed Out was an act whose blend of chillwave and dream pop made it easy to keep listening, despite the fact that all the songs tend to become difficult to tell apart after a while. With that in mind, when I first heard about Paracosm, Washed Out's second full-length album to be released this summer, I was excited, but curious to see if and how Ernest Greene had changed the project's sound.
Greene released Paracosm's debut single, "It All Feels Right", earlier this summer, making it clear that the song and consequent album marked a significant change in maturity for the project. The hazy, distorted vocals and synth-driven beats from older songs like "Amor Fati" and "Eyes Be Closed" are gone. Now, there are new sounds like children laughing, more complex instrumental arrangements, and you can actually hear Greene's voice. After listening to Paracosm, it became apparent that this would not be another album where every song sounds the same. While there are certainly commonalities among the album's nine tracks, there are enough differentiating elements to make each song distinctive.
"Weightless" is perhaps the most standout track on Paracosm – a sprawling anthem that makes for the perfect driving, biking, or even walking soundtrack. There are certain spacey elements and beat drops that call M83 to mind, but the harmonization in the chorus leans more towards pop. That same brilliant synergy of sweeping soundscape and sing-a-long quality is also apparent on "Falling Back", the penultimate song on the album that perfectly prepares the listener for its end. The last minute or so of "Falling Back" is a recording of what sounds like a forest, and towards the end, a beautiful acoustic guitar comes in that sets the tone for the album's closer "All Over Now".
Paracosm's title track, also a particularly memorable outing, has a mellow piano and string build up that beautifully meanders its way through sounds of slide guitar and crashing cymbals. There's a clear change in tempo midway through the song, where the chorus builds then descends into a horn and synth beat that eventually thins out into an ethereal, pastoral piano beat. The calmness of that song, combined with the masterful scaling of intensity within the beat, is reminiscent of Sigur Rós' Takk… era or the final LCD Soundsystem album.
Paracosm is truly a cohesive album, using elements of production to wonderfully tie the songs together to represent a new territory for Washed Out. The clear beat that begins in "Introduction" continues into "It All Feels Right" and the following track "Don't Give Up", finally coming full circle in "All Over Now" to neatly close out the album. With Paracosm, Washed Out has taken the step from solid supporting act to confident headliner, both literally and figuratively.