Here are four fantastic grilling recipes for the rest of the week and weekend.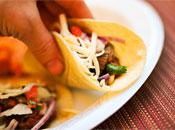 Tacos Carne Asada from Serious Eats
Replace the shredded jack cheese with some crumbled queso and grill up some extra jalapenos with onions to top the tacos. These are something similar to tacos we enjoyed at the taco cart in the Strip District of Pittsburgh.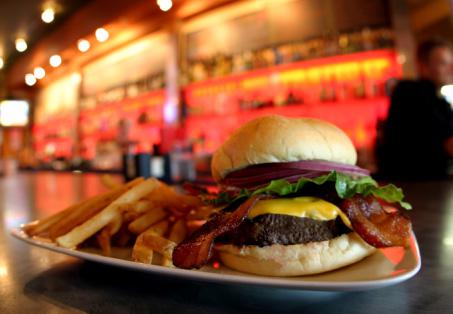 Blue Cheese Stuffed Burger from Life Tastes Like Food
Blue cheese and beef are truly a perfect match. Pair that with a hearty red wine or a nice dark beer and it might just be heaven.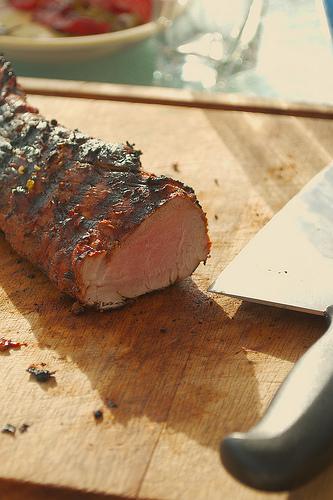 Molasses Grilled Pork Tenderloin
from The Kitchenarian
This recipe is great with any kind of apple dish. I personally recommend an apple slaw. (Like that one from Mark Bittman)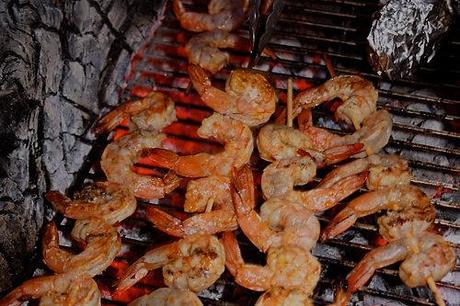 Spicy Grilled Shrimp Skewers from The Dirty Gourmet
Some of the best grilled food is seafood and grilled shrimp have to be at the top of the list. This spicy grilled shrimp recipe can be done on a campfire, charcoal, or gas.