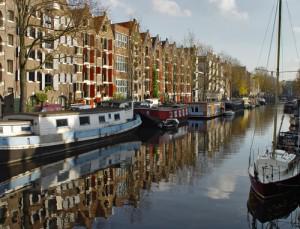 Amsterdam is a picturesque city best enjoyed out of doors. Rippling canals mirror tall canal houses, glowing bridges mingle with bicycle lights to complete the elegant post-card picture During the long nights of winter, there is no better way to enjoy this beautiful side of Amsterdam than from the warmth and comfort of a canal boat cruise.
Sip wine or simply relax as you glide past the famous scenes of Amsterdam. Through specially designed glass-covered boats, the loveliness of the Brouwersgracht – voted the most Beautiful by locals themselves – comes alive in ways it never could on shore.
Sail past the romantic scenes of the Canal Girdle, crossing the Herengracht ('Gentleman's Canal'), Keizergracht ('Emperor's Canal') and Prinsengracht ('Prince's Canal') and experience the breathtaking result of Holland's wealthiest age, the 17th century Golden Age.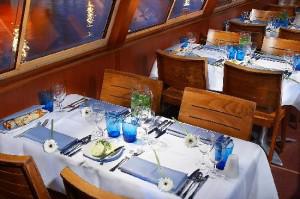 With canal cruises that offer dinner, drinks or simply a moment to stop and enjoy your surroundings, there is a tour designed for everyone. Daytime excursions are available too, with coffee cruises, lunch tours or 100 Highlights options that cater to groups, individuals and family sight seers. And with the festive holiday season fast approaching, canal cruises offer a unbeatable way to treat a large group.
Rain or snow, dusk or daytime, Amsterdam's canals are the highlight of Holland's heritage. Find out for yourself why this capital is known as the Venice of the North and join one of the city's canal cruises today.