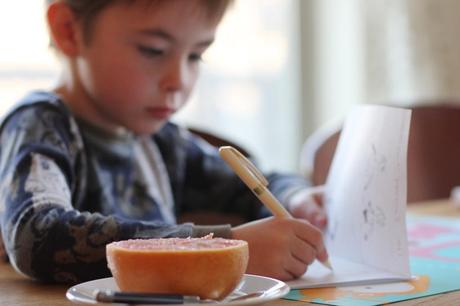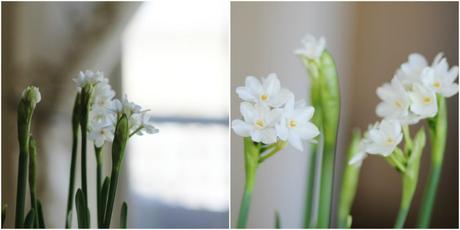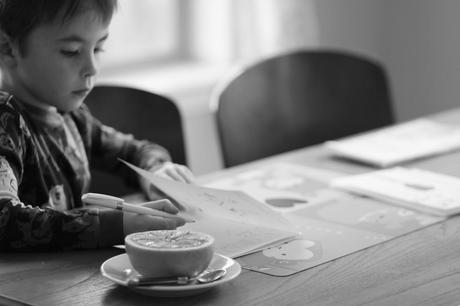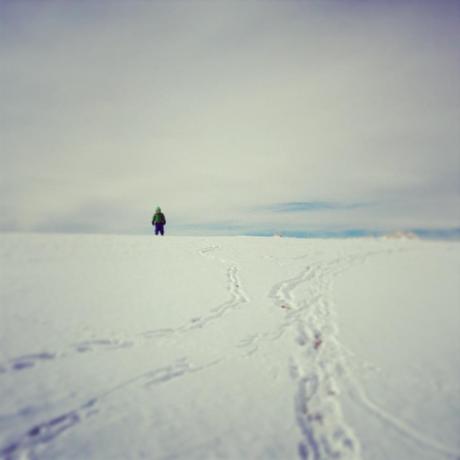 I smiled a little when I looked at the calendar this morning.  February 1st means we made it through Janurary, which means we're that much closer to spring.   At the same time, I smiled even bigger this morning because we have a rhythm to our days, our weeks, that feels really good now.  It's taken me a few winter cycles with little ones (ahem) to learn to accept these cold days, to pause and find the beauty in them without wishing time would just fast-forward to warmer temperatures and bare toes once again.  But I feel something new this winter.  I, we, feel rested.
Resting.
Of course the everyday moments like work and school schedules are a part of our daily lives, but the rest of it, the rest of it is down time.  There's reading and writing, sledding and piping hot sipping chocolate when we're blessed with snow.  There have been hours spent around the dining room table contemplating while creating when the paperwhites will open.  (They opened two days ago.)  There's Lite-Brite, Candyland, and the newest addition: Bob books which Theo reads to us, be still my heart.  Some week-end days it feels like the world needs to be tackled, and it is usually on those days that we all say forget it and stay in cozy clothes all day, eating in front of the warm fireplace and napping in the sunniest spots around the house.
Up until a few days ago, I had a pesty feeling hoovering over my shoulder:  like it's too good to be true, this calm we're feeling.  And then I realized that just maybe I'm finally getting it right, allowing us to accept the quiet and invite more time in to our lives that's for once not busy or complex.  Perhaps it's that winter should be approached and lived like cooking and savoring a fine stew - very few ingredients left to simmer for hours upon hours until all the ingredients are tender and fall away from all that is.  It is delicious and layered and relaxed, warming us all the way down to our bones.