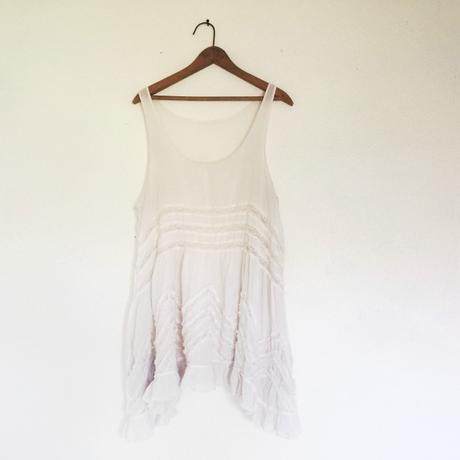 I have decided to organize my Wardrobe pictures on my blogto be easier to navigate.
Since my blog is just as much online journalas lifestylemany times my outfits are presented amongst the story of wear.
But I have realized even for myselfwhen I can't decide what to wearand I just want some jump starting of idesI want them organized also in a much more straight forward manner.
So in that veini am starting off herewith my favorite

Wardrobe Workhorse

my 

Free People 

Voile and Lace Trapeze Slip
Not only is it a favorite of mine
but it has been a best seller for
Free People for years.
So much so
it now comes in thirteen colors.
I have three
but my favorite by far is the cream.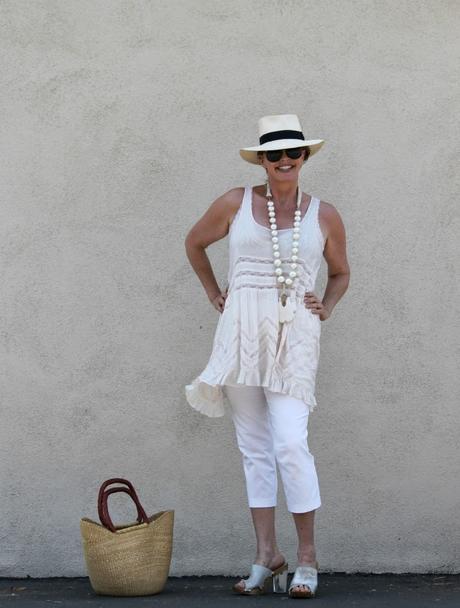 Wearing  it aloneis something I only dorunning errandsin temperatures over 100 degrees.I much prefer it as a  ensemble building block .
It is so light weightit plays beautifully summer or winter.Layered up or down.The trapeze cut is not only flatteringbut fun to wear.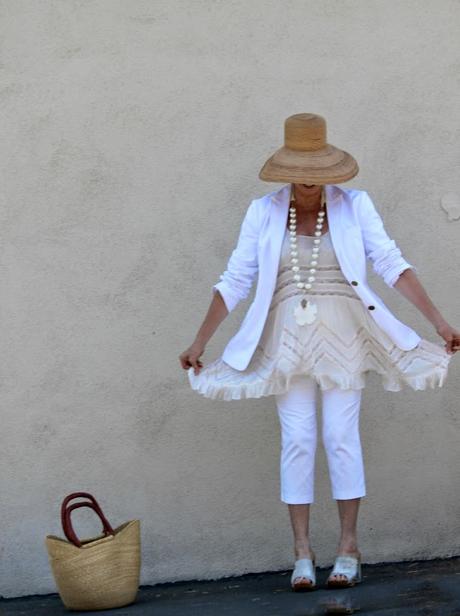 Adding my Tory Burch blazeris a perfect outfit finish.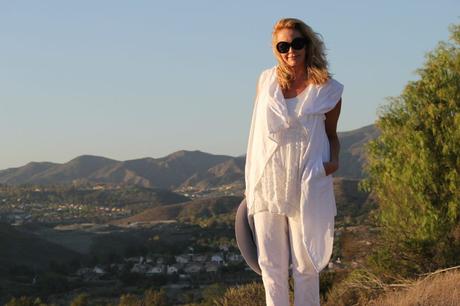 My Stella Carakasi Take Note Vestis also a perfect finish.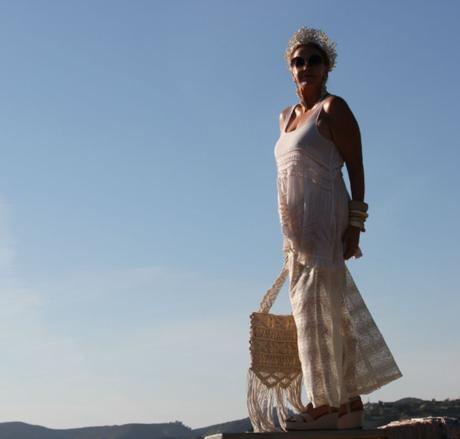 Wide legged Palazzo pantsmade for a cool outfitfor a hot summer evening.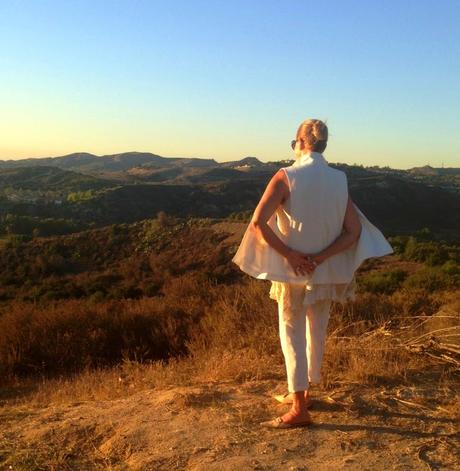 A structured sleeveless vestwas a perfect juxtaposition to the  tunic slips romantic lines.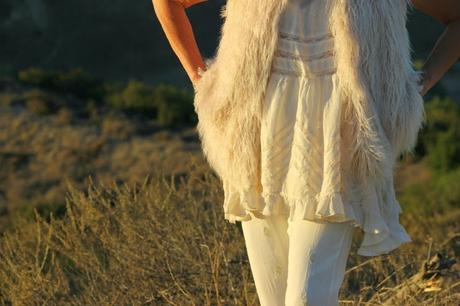 i still have big love for faux fur vests …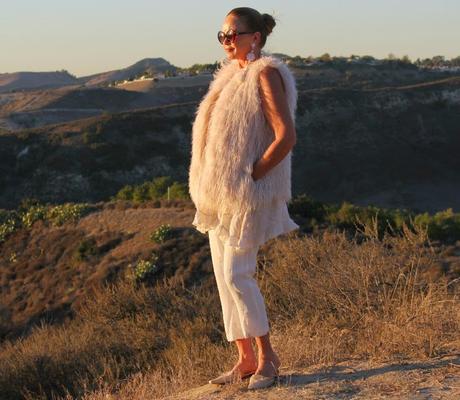 And they play together perfectly!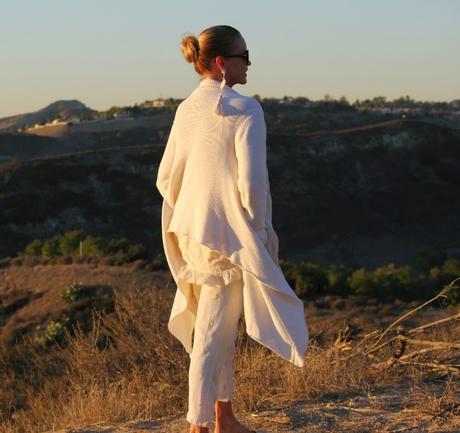 A cozy draped sweateris a perfect lounging choice.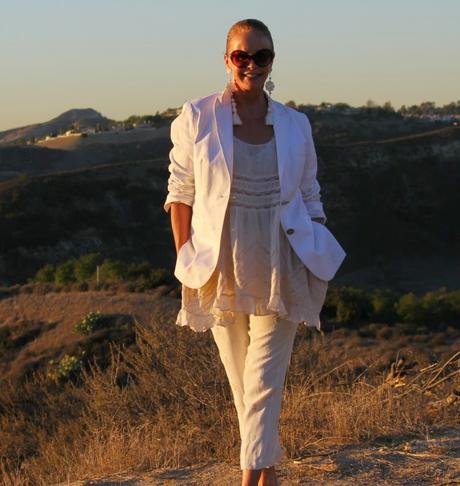 Large tassel earrings and blazerwere a perfect date night choice.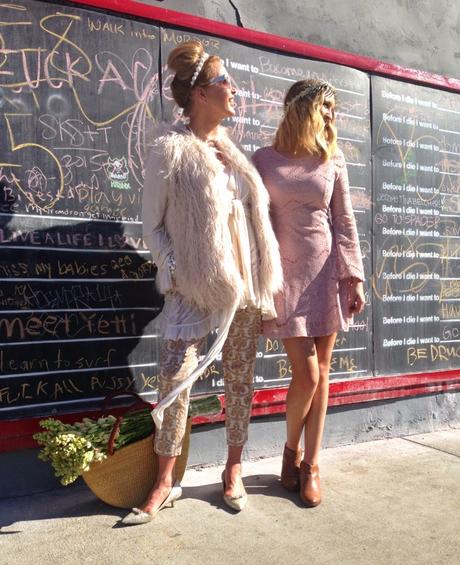 Layering a wrap blouse and vestwith brocade capris and sparkly kitten heelsmade for a perfectbirthday celebration outfit in San Diego.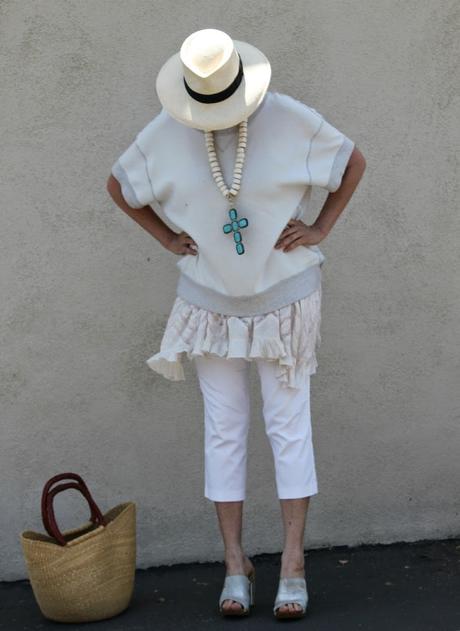 Throwing over a wool sweatshirtfrom  J Crewand bold accessoriesmake for a perfect errand running outfit.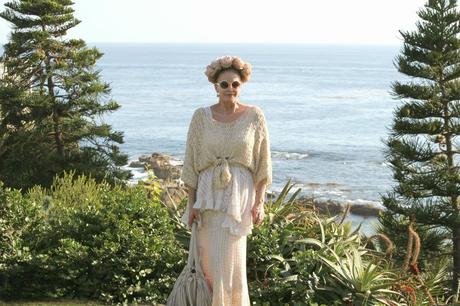 For an afternoon affair in Laguna Beachit was a long skirt and crownwith a sweater tied upthat made for an occasion perfect ensemble.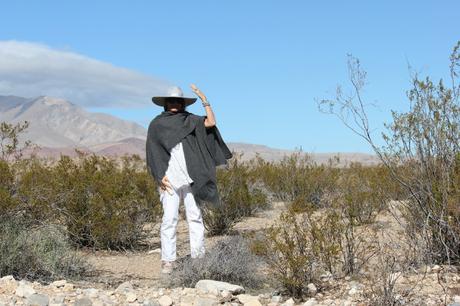 The white and gray versionpaired perfectly with traveling basics for a road trip to Las Vegas.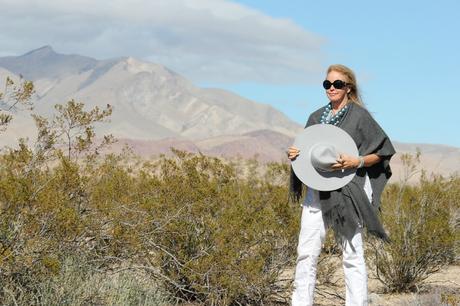 the tunic slip make a fantastic traveling companionnot only does it so easilybuild outfitsbut can double as a coverupand nightgownif packing is tight.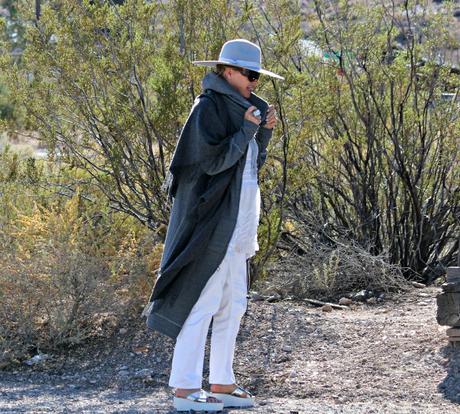 Layered with a long zip sweatshirt and shawlwarded off the chill.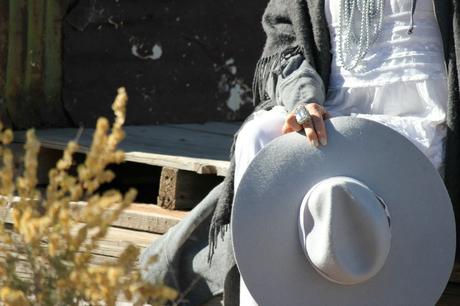 the slip tunic plays equally well aloneor with an onslaught of beloved accessories.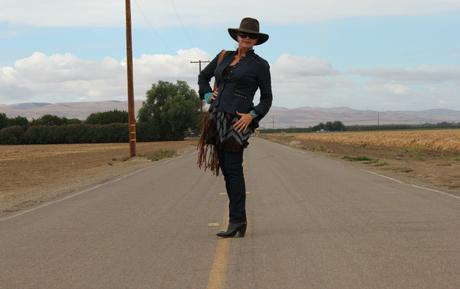 The brown versionwas perfect with a fitted short jacket.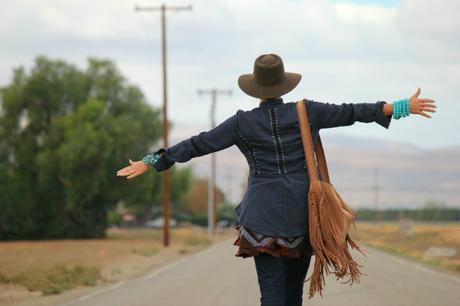 Giving just enough length and coverageI like in my tops.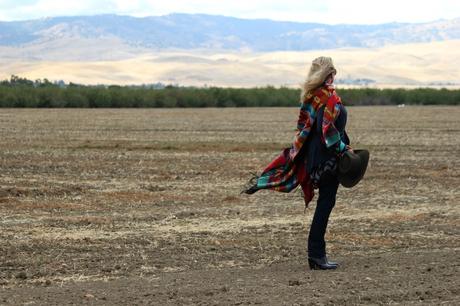 A blanket shawl from Targetfinished the outfit perfectly.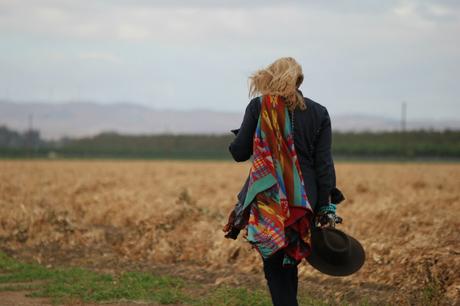 when I travelI always try to bring a blanket shawl.not only is a perfect accessory to wearit can be cozy throw when traveling.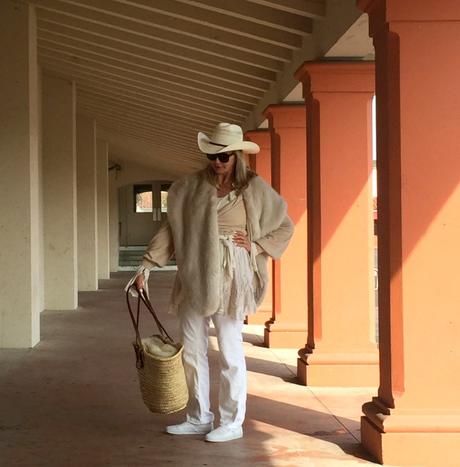 Recently I layered the tunic slip with a cashmere sweater, wrap blouse and faux fur wrap.The tennis made it all a perfect outfit for walking the cityand combing through a huge flea market.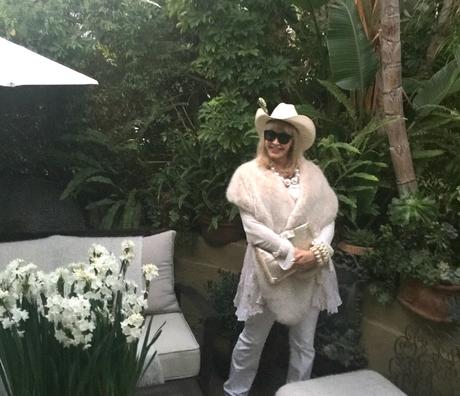 This is my favorite winter incarnation ofthe fabulous  Free PeopleVoile and Lace Trapeze Slip
I hope you have enjoyed seeingall the different ways thisWardrobe Workhorse can play.
Whether it's this piece or a variant styleI believe great wardrobes andpersonal styleare built best with some core wardrobe building blocksthat let you  then add some personal zest to the mix!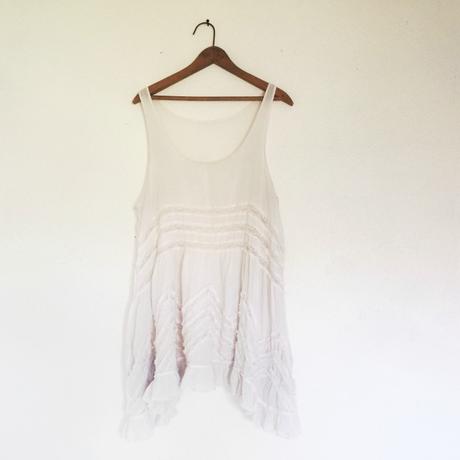 As always my friends


I wish you love and joy

as you style your life