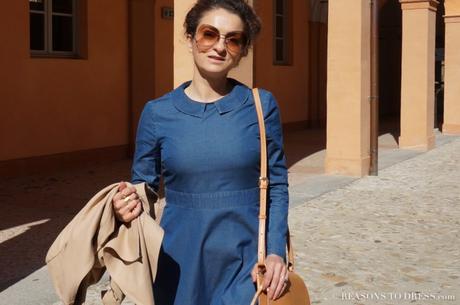 We Canadians know a thing or two about how to have a good time. We're liberal, we're easy going, we have a hot Prime Minister and considering how short the Canadian spring is, we make the best of it!
This all ties into the famous "Candian Tuxedo" - denim on top and denim on the bottom, which I personally rock all the time like in this post from a while back! The Canadian Tuxedo is symbol of a culture to relaxed to buy into formality, where denim is good enough for just about any occasion, and I think those Canucks are onto something!
This season I'm IN LOVE WITH DENIM EVERYTHING, jeans, jackets, tops...you name it, but perhaps the one item that is truly in the spotlight is the knee-length denim dress!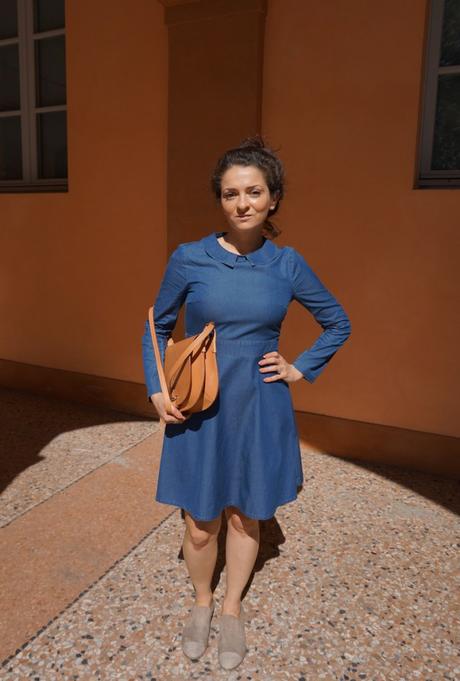 Jean Dresses - The 2000's .... But Better!
The other night my son and I had a sleep over at my friend Adrienne's house (you may remember her from this post) while her man was away. We were in her basement like two giddy school girls looking at her "out of season" clothes, when she pulled out a denim baby doll dress.
"You should really wear that!" I said in a total fit of excitement! "Really? ....But it's denim! And it's a baby doll! Isn't it a little 2004?" she answered.
"NOOOoooooo WAAaaaayyy!" And I explained that along with the 70s/80s revival that is happening right now the 90s/2000s are back in a BIG WAY! Choker necklaces, knee high socks, denim jackets, crop tops...so many of the trends we are loving right now had their hay day in the 2000s! And so the denim dress in all shapes and cuts is back again!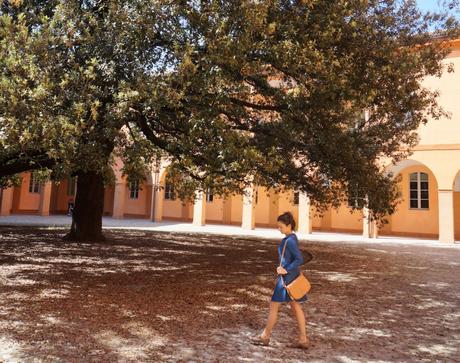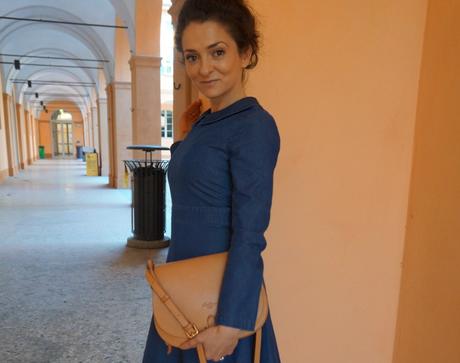 The Empire Waist
The empire waist is having a moment. Cut above your natural waistline, the empire is usually just below the bust with a fitted bodice and loose skirt. Flattering for just about any woman on the planet, it gives the appearance of an hourglass figure no matter your natural shape and can either accentuate a small chest or hide a larger bottom. Yes and Yes!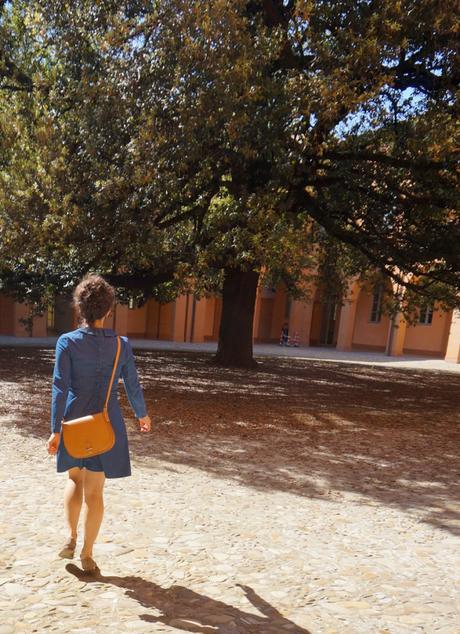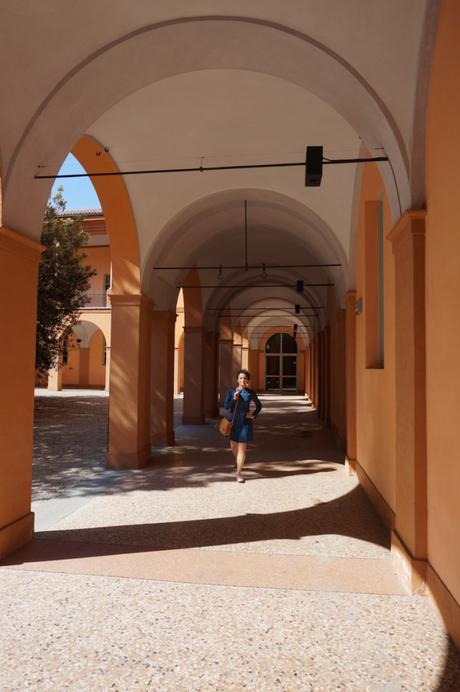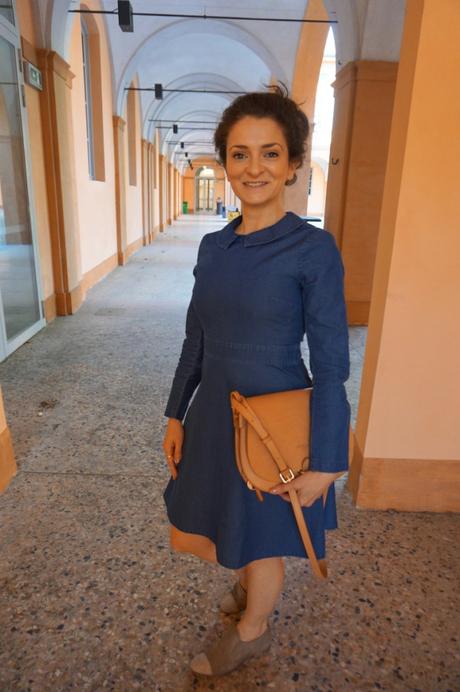 Personally, I love the empire waist because I think it can shed years off of any woman with its very fresh "school girl" vibe, while still accentuating a woman's best features. These are some of the dresses I am currently coveting and they are all available at Shopcop.com.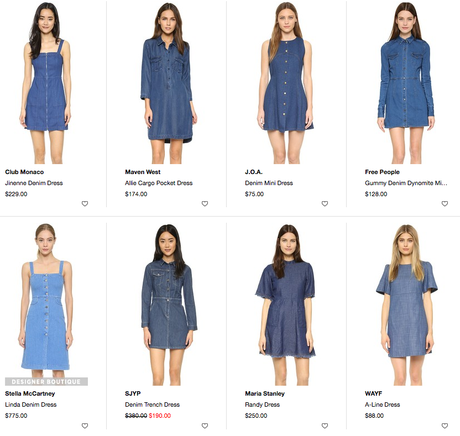 The Reason I Dressed
It is warm. That is a huge statement coming from someone who, in general, is *always* cold! I am finally able to bare my legs and I love it. Especially because this year I've decided to show them off a little more to make up for YEARS of pant wearing!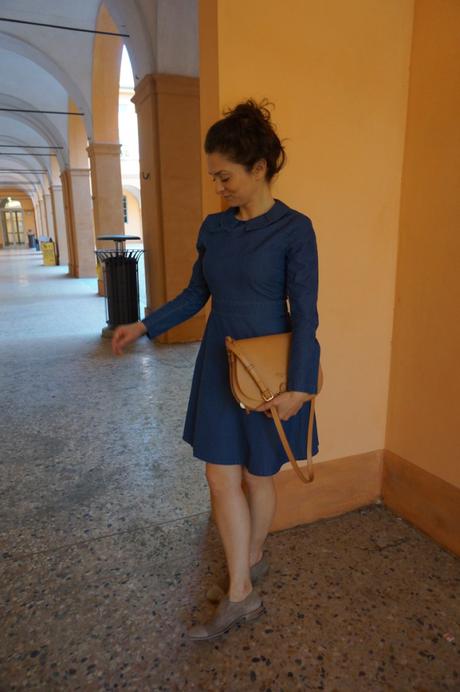 With the warm weather comes warm weather aperitivi, evening cocktails with friends held religiously on the city's patios. Once a week we meet for cocktails with or without the kids and whoever can make it comes! On this occasion we took the kids to Modena's Ducal Gardens, and after an hour or two at the playground we went to the bar located inside the park and enjoyed a drink and light dinner.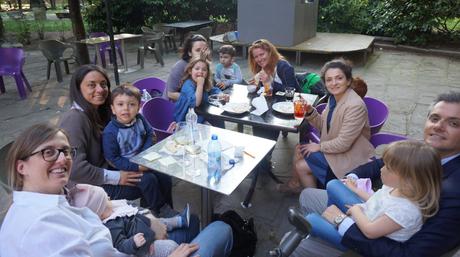 What I Wore - Solid & Stiped
I picked up this short collared denim number way back in January when it was on sale from $278 to $83 from Shopbop.com. Solid & Striped is an American brand based out of New York that specializes in swimwear and relaxed yet sophisticated active and casual wear, perfect for boating and summer trips along the coast. Their fabrics are incredible, sourced from Europe and Japan and you can see the whole collection here.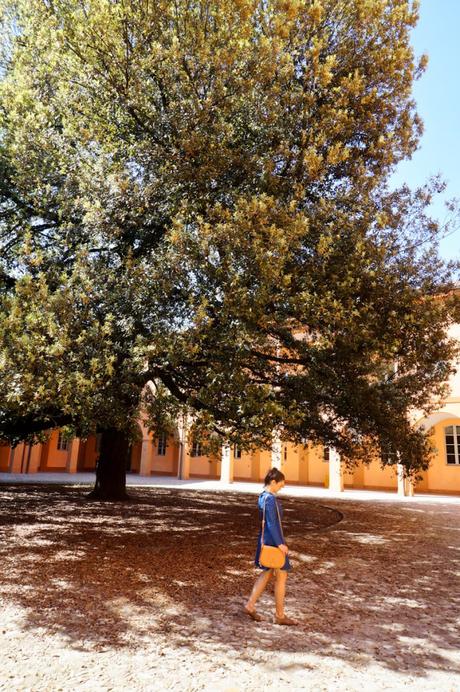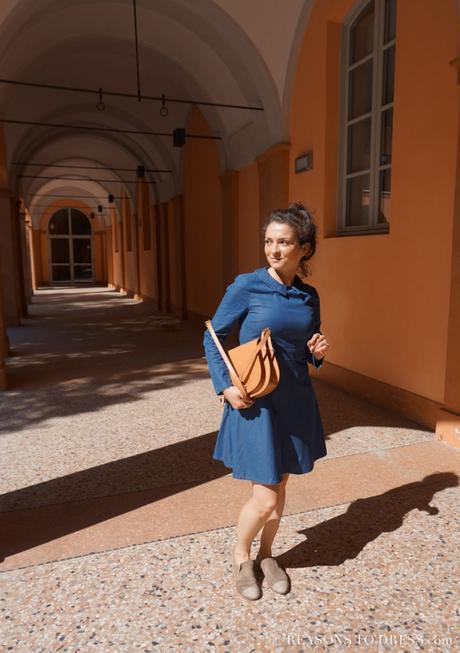 I love the fun Peter Pan collar on this dress and the short length with long sleeves. I think long sleeves and exposed legs is a perfect combination for spring when the evenings are still a little chilly.
I paired it with a Boldrini Bag via the new Modena boutique Francesca Cuoio and Cashmere which I've written about here. They are the exclusive sellers of Boldrini bags in the city and also have a collection of knitwear in cotton, wool and cashmere that they produce.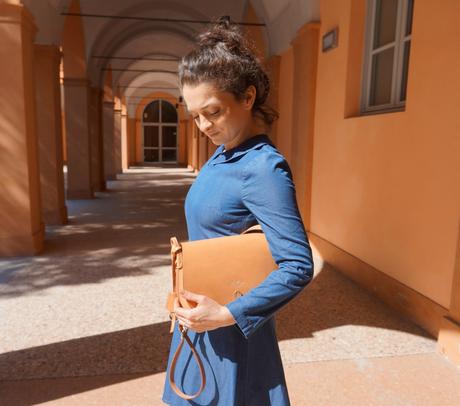 My shoes are by the important Italian brand Alberto Fasciani, known for being some of the best hand made shoes in Italy, their motto is that the first time you try them on they should feel as though you've owned them your whole life....and that is EXACTLY how they feel!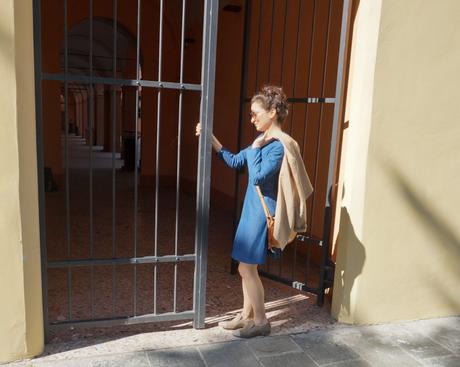 Although it was very warm during the day I knew that I would be out until 11 or so I brought along this leather waterfall drape jacket. This is part of an exclusive Shopbop.com collection ONE by LAMARQUE , and this exact jacket is still available for $425 in Parchment (the color I'm wearing), black or latte here. A great jacket for summer nights and I've written a full review in this post.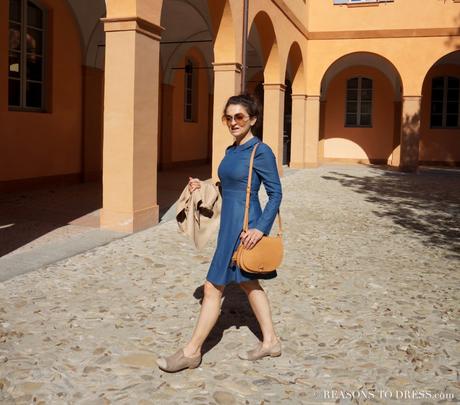 My glasses are vintage and oh so retro, I know! I have this thing for vintage frames and my collection is steadily growing!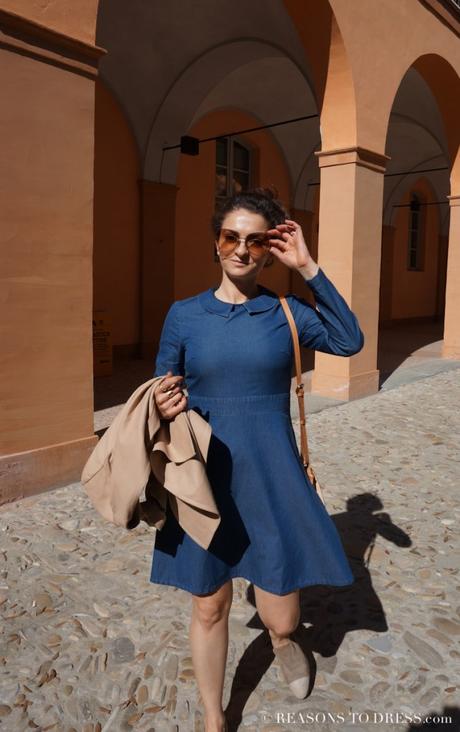 A special thanks to Ross for taking these photos and I can't wait for our new photo partnership!
Now onto your style..
#REASONSTODRESS DRESS TO IMPRESS FASHION BLOGGER LINKUP
Welcome to the #REASONSTODRESS DRESS TO IMPRESS LINKUP for fashion and style bloggers!
This linkup is hosted by REASONS TO DRESS - An Italian lifestyle blog about an expat-Canadian married to an Italian leather artisan. Part of this new linkup is sharing up and coming style bloggers and we're always looking for fabulous co-hosts who will be interviewed and featured - email [email protected] for info!

SHARE YOUR POST ON TWITTER with the hashtag #REASONSTODRESS & you'll get a retweet!
REASONS TO DRESS - An Italian Lifestyle Blog About Fashion, Travel & Life in Italy
THIS WEEK'S BANNER / INSTAGRAM IMAGE :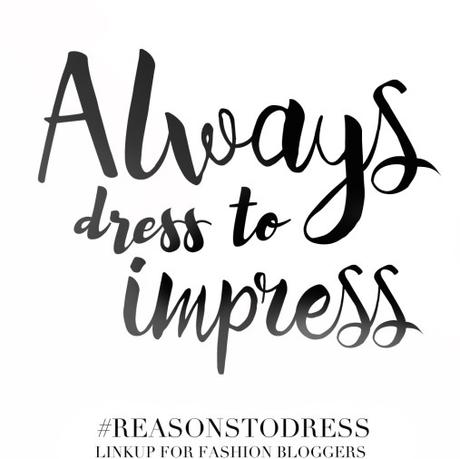 Grab the 200 x 200 version of this banner for your blog post with the code below!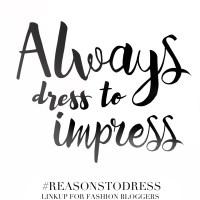 PLEASE : Linkup your STYLE related posts, new and old! Or Linkup a FASHION related picture from Instagram with the hashtag #REASONSTODRESS
PLEASE: Add the badge or a link back to EITHER of the weekly hosts
PLEASE: Follow each host on at least 1 social network , we're friendly, social and generally over-sharers! Let us know that you've followed so that we can share the love!
PLEASE: Please be social and visit a post that interests you. Don't forget to use the #REASONSTODRESS hashtag to let people know how you found them!