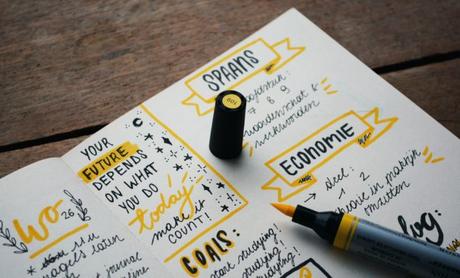 Goals are great. They get you from point A to point B and keep you motivated along the way. That said, we all know how hard it can be to stick to your goals - especially financial ones.
With everything going on in your life, it can be difficult to remember your plans for tomorrow much less your financial goals. And if your goals are too difficult or extensive, it's often easier to just give up on them.
It's more important than ever to plan for your future, though. Life is considerably more expensivethan it was even 20 years ago, but 21% of working Americans don't set aside any portion of their income for short- or long-term savings. College admission rates are climbing ( while costs continue to skyrocket), and housing prices have quadrupled in some cities. There are also rising gas, grocery, and childcare expenses. It's harder to save when the cost of living balloons every year.
However, it is possible to overcome these obstacles and save for your present and future. The key is setting financial goals that are specific and attainable.
Setting Financial Goals
Want to know how to set financial goals and achieve them? It's easier to reach your goals if you can legitimately imagine yourself meeting them. Think about your ideal retirement, for example. How old are you? What are you doing? How do you feel?
If the choice is buying new boots or saving for a vague future, boots win out every time. If the choice is new boots or a future of mornings on the beach with no responsibilities, that specific image should help you reach your long-term financial goals!
When setting and prioritizing your financial goals, be specific. Clear goals will help you more than a general plan that you don't actually believe in. So will writing a financial plan that aligns with those goals. Don't be like the 1 in 4 people who don't have a written plan. A plan makes you more likely to you reach your goals, pay bills on time, have an emergency fund, and feel financially stable.
If you have bigger long-term financial goals, it's best to break them into smaller, more manageable milestones. Reaching your overarching goal will be less daunting, plus you'll be able to celebrate those smaller victories! For example, let's say you're saving for retirement. You may not be able to save 15% to 20% of your income right away. Start with whatever amount you can save, and increase that amount each year by 1% until you reach the 15% to 20% target. Saving something - even a small amount - is better than nothing.
Remember, goal setting in financial planning is all about steady and consistent progress - no matter how small. This will help you build a solid financial foundation.
Sticking to Your Goals
Setting and prioritizing your financial goals are often the easy parts. The hard part is actually sticking to them. Here's how to set financial goals and achieve them:
People who write out their goals are 42% more likely to be successful than those who don't. Let's say you want to travel to Europe in three years. You should start by writing down the overarching goal that will get your there, such as how much money you'll need to save.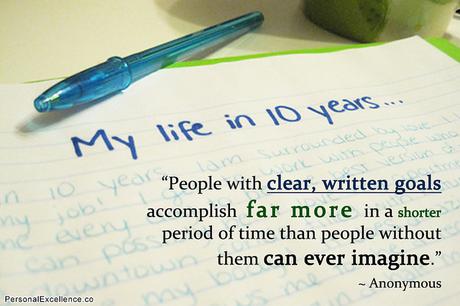 To make the process more enjoyable, buy a new notebook and nice pens specifically for recording your financial goals. Keep the notebook in a prominent spot. When you see it, you'll remember your goals - making it that much easier to stick to them.
Create actionable steps.
Once you have your goals in place, write down actionable steps to get you there. Make sure to include deadlines for each one. This will help you stay focused on your good long-term financial goals, like saving for that European vacation, instead of succumbing to purchases that will only make you happy for a short time.
Be flexible.
None of us want to live within the strict confines of a traditional budget. If the thought of planning every expense in a spreadsheet stresses you out, try something more flexible. A flexible budget can help you reach a financial goal by changing to accommodate variable expenses.
A reverse budget, for example, focuses on savings rather than expenses. Once you determine how much you want to save, the rest of your money can be spent however you want. With a flexible budget like this, you don't have to decide between getting new tires or buying groceries. And if a surprise expense comes up, your trip to Europe will still be achievable because you've already saved.
Visualize where you want to be.
Most people have a hard time saving for a future they can't visualize. To picture your future, it might be helpful to create a vision board that illustrates how you want it to look.
When you have a clear picture of your future self, you'll save more. If you're tempted to stray from your plan, call up the vision of your European vacation. How will it feel to achieve that goal?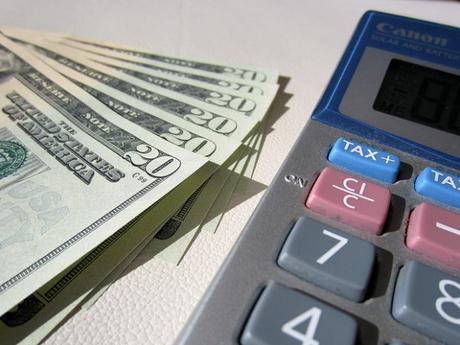 Recruit an accountability buddy.
Share your goals with your family, friends, co-workers, or whoever you interact with the most. Telling other people about your goals will hold you accountable. Ask your best friend to check in with you regularly about saving for Europe - it might even convince her to come with you.
Setting Financial Goals and Sticking to Them
Thinking about your finances is not always fun or glamorous. But if you want to take control of your future, you need to start setting financial goals now. Set and stick to your financial plan - you'll eventually get to Europe and retirement.
This guest post was authored by Sara Gelsheimer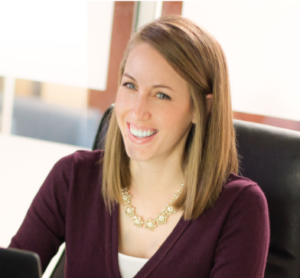 Sara Gelsheimer

is a senior wealth manager at , a Registered Investment Advisor serving families in 48 states. Sara has a strong financial background and an even stronger commitment to financial education - particularly for women. Her passion for educating women about investing helped spur InspireHer, which empowers women to find their financial voice through a platform where they can connect with others, ask questions, and have their concerns addressed. In her free time, Sara volunteers as a mentor and sponsors two young women through Hearts & Hope for Uganda. She enjoys live music, hiking, biking, and, most of all, spending time with her husband and son.
Ms. Career Girl was started in 2008 to help ambitious young professional women figure out who they are, what they want and how to get it.