Toward the end of last year's Revv it Up series, I proposed doing a Google+ Hangout this month on the topic of Sales – oh that dreaded word again.
In my work with clients and in my own business I have found that the single most important shift toward success comes from changing the connotation of a "salesperson" and the more I write and talk to people, the more I see that we have a lot of work to do in this area.
So solution number 1 was to address it in an intimate chat with some of our readers.  I also planned to use this forum to address a few ways for finding the right people to sell to.
I have to admit, though, that I have an ulterior motive in offering this up.
I want to meet you.
There are a lot of things I know about our readers – predominantly female, in the Southern California regions (followed by Texas, Canada and Australia).  I know where you click here from and how long you stay.
But that's just analytics. 
If I wanted to write to demographics, or create a product to sell to a range of numbers and check boxes – that would be pretty simple.
Instead, I prefer to work with people – passionate, creative, unique and interesting human beings.  It requires more effort, sure.  There is a lot of time that needs to be spent searching for and talking to people.  Asking important questions and really really listening to the answer.
I suspect that you prefer people over stats as well.  So my challenge to you this week is to have a conversation with someone simply because you're curious to know them.
We are all in business to serve someone.  Who are they?  And why do they need us?  If you are honestly looking for the answer you are guaranteed to find it.
What you do with that information will make all the difference in creating a business where everybody wins.
This is the starting point for my Sales Hangout – happening Thursday, January 31st at 12pm PST
I want to know who reads this blog so that I can continue to grow in my writing and make better connections with you.  I want to meet you, screen face to screen face, and see if we can start breaking down the biggest barrier for small business.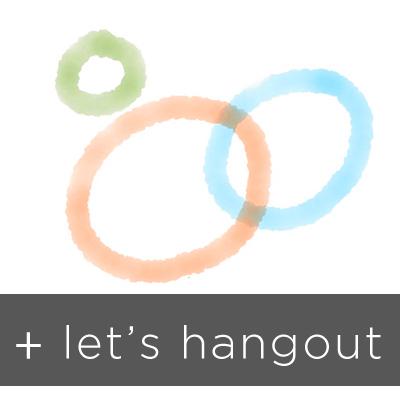 To Join: Include your Name, Business Name and Email address (the one that is linked on Google+) in the comments below.
I'm limiting the group to 5 participants, so please rsvp below.