Everyone has World Cup fever right now – and who could blame them! But there's another major sporting event that got underway this week, and it's one I've been dying to attend ever since I picked up a racket over 20 years ago.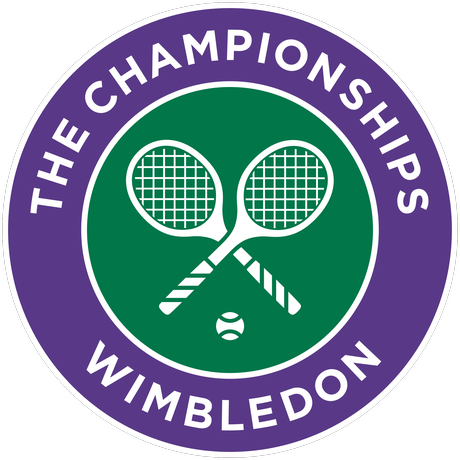 Wimbledon Logo. © Wimbledon
Wimbledon
. The oldest tennis tournament in the world, and arguably the most popular of the four Grand Slam tournaments. The major has been held at the All England Club in London since 1877. Every June, I remember my parents turning on Wimbledon first thing in the morning, eager to see who would advance to the next round. For two weeks, we'd cheer and scream at the television as the sport's best athletes took to the grass in the hopes of raising a trophy at the end of it all. I've watched from a distance for years, tuning in when I can and envying all those lucky fans sitting in the stands, and even the ones able to watch on the grass hill outside the grounds.
I have actually been to the All England Club, but it wasn't during the tournament. My aunt and uncle used to live in the neighborhood, and I visited them when I was very young. I don't even remember what it looked like, and I'm sure a lot has changed since then. If I can't manage to get tickets to the event itself, I would definitely be interested in visiting the grounds again and taking a
tour of the facility
. What a great way to get a behind-the-scenes look at where it all happens, where the players prepare to take the court, where the crowds watch in silent anticipation during every point. It seems almost magical to think about.
Obviously, my biggest goal is to make it there during those wonderful two weeks of tennis bliss, and take part in all the excitement. I would love to enjoy some traditional British strawberries and cream and a Pimm's Cup (although I could make that at home). But mostly, I'd just love to be in the crowd, take in the energy of the event and experience a true piece of British and sports history.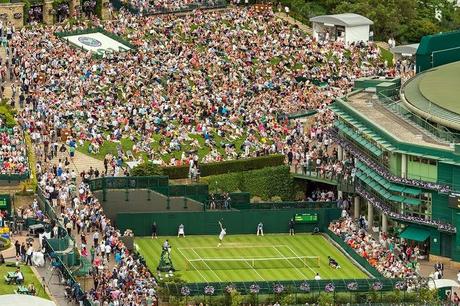 Aerial View © Bob Martin/AELTC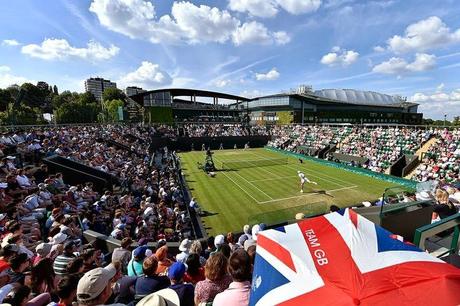 Day Two of Tournament © Chris Raphael/AELTC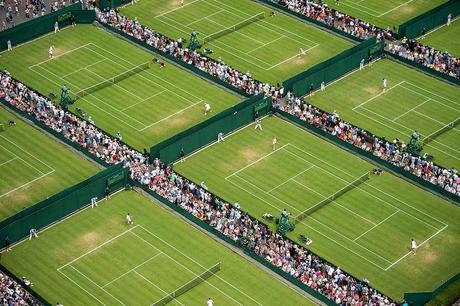 Aerial view of Grounds © Bob Martin/AELTC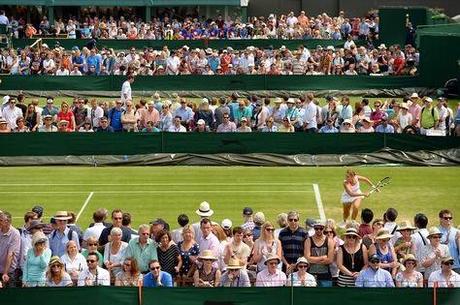 View of Grounds © Tom Lovelock/AELTC
It has long been a dream to attend Wimbledon, and I know one day I'll make it there. But for now, I'll settle for experiencing it through the television. I'm curious to see if Andy Murray can defend his title from last year, and by the looks of his performance so far, he's going to be tough to beat. But I think he'll have some intense competition, so it should make for some very entertaining tennis. On the women's side, I don't really have a favorite in mind to win, but I'm keeping my eye on Petra Kvitova (Czech) and Agnieszka Radwanska (Poland). We'll see who makes it to Centre Court and ultimately raises the silver gilt cup (men) and the "Rosewater Dish" (women).