Skift – July 24, 2014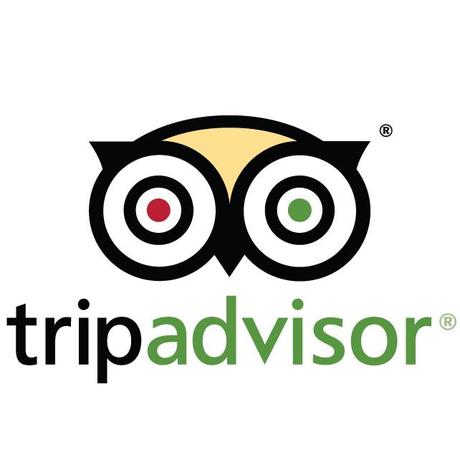 TripAdvisor made a major acquisition, purchasing online tours and activities booking provider Viator for $200 million. Viator has over 20,000 bookable tours and attractions and more than 600,000 reviews, photos and videos from travelers. The acquisition is expected to close in the fourth quarter, making it the fourth one for TripAdvisor in 2014.
MyTake
: TripAdvisor is one of the biggest online review sites, and it offers thousands of planning resources. This acquisition boosts TripAdvisor's offerings, and will make it easier for people to plan their trips and get the most out of their destinations.
Skift – July 27, 2014
The new show Manhattan premiered last night, putting a small town in New Mexico in the spotlight. Los Alamos is the backdrop of the show about the Manhattan Project, when scientists and staff members built the first atomic bomb during World War II. Local businesses and residents of the town hope the series will boost tourism, just as the hit series Breaking Bad gave powerful exposure to New Mexico. The series is a combination of fact and fiction, which could draw many history buffs to the city, as well as fans of the show.
MyTake
: Movies and television have had a major impact on destination marketing. In fact, sometimes a film or hit TV series convinces people to go somewhere more so than the actual destination's promotions. Breaking Bad was very successful during it's five year run, drawing visitors from places as far as Asia and Europe. When people love a show or movie, they want to connect with it, and going to the place it's filmed or where it supposedly takes place is a way to do that. Tours are designed around these shows, giving people a behind-the-scenes look at the production they love. Institutions and businesses will most likely benefit from Manhattan, as long as it's a successful show. We'll have to wait and see.
The Telegraph – July 28, 2014
Emirates announced that it will no longer allow its planes to fly over Iraq to avoid being targets of Islamic militants. Chief executive Tim Clark said planes would be re-routed along other flight paths so as not be hit by surface-to-air missiles from fighters in the troubled country. This comes in the wake of the Malaysia Airlines Flight MH17 tragedy. Another issue that prompted the move was the announcement that the U.S. was looking into whether Isis troops in Iraq had acquired weapons from Syria which are capable of shooting down planes flying at 30,000 feet or more. Clark said he was not comfortable with the situation, especially since the airline makes up the largest number of flights which pass over Isis-held territory with more than 50 a day traveling in and out of British airports.
MyTake
: Flight MH17 changed everything. Not only do government intelligence agencies need to better analyze high risk airspace and provide advice, but airlines also need to make changes in order to keep passengers and employees safe. These attacks are now a reality, and with more and more countries in political turmoil, there is a chance it could happen again. Any airline that takes extra measures to avoid flying over these areas will ease passenger fears, since people will continue to fly, especially for work. Travelers are also more likely to trust that airline and will keep flying with them.
LA Times – July 27, 2014
The Transportation Security Administration is seeking ideas on how to move people through security lines quicker, and are even offering rewards totaling up to $15,000 for the best idea. The system as it stands now is first-come, first-serve, but there are so many different travelers going through security, and they all still go through the same lines–for the most part. The TSA will award one prize of $5,000 and others of at least $2,500 for the best ideas. The deadline is August 15.
MyTake
: Crowdsourcing has become a useful tool for businesses, and now the TSA is utilizing the ideas of everyday people in order to improve the security screening system. This is a smart move by the TSA, especially after the boost in fees last week cast it in a negative light. Now, people see that they want to make the security process easier for travelers, less time consuming and more efficient, and they want to hear from the people it will effect the most. If you have a good idea, you should definitely speak up and submit it. 
LA Times – July 27, 2014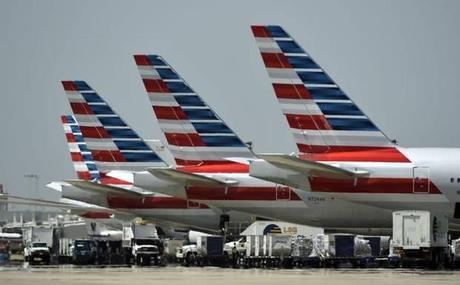 American Airlines planes © Michael Ainsworth-Dallas News
Many of the nation's biggest airlines reported strong second-quarter profits last week, indicating that the industry may have finally recovered. American Airlines reported $1.46 billion in profit for the quarter, the largest ever for the world's biggest carrier. North American airlines reported an average profit margin of 4.3% so far in 2014, compared with 1.3% for European airlines and 2.6% for airlines from the Middle East according to the International Air Transportation Association. 
MyTake
: It's certainly promising to see these kinds of numbers, particularly in an industry where businesses seem to always be in the red. Stable fuel prices and high travel demand certainly helped, and airlines also benefited from keeping seat supply down and prices up, and from continued a la carte-style fees on luggage, priority seating and in-flight amenities. While there is optimism for the rest of the summer, the recent events in the Middle East and Ukraine, could put a damper on travel. If these kinds of events continue, the third quarter may not yield great results.