Work has been a non-stop stress-fest. Hundreds of emails, looming deadlines, last-minute projects, hours of editing and fact checking. It's enough to drive anyone a little crazy.
I am in desperate need of a spa day – or week. I was reading about a few high-end spa options in Las Vegas, including one at
Sahra Spa in The Cosmopolitan
with a private suite that includes a living area with TV and wet bar, personal treatment room with two whirlpool tubs, steam room and shower. Definitely sounds nice! I'm not sure it's within my price range, but when it comes to overall wellness, I think it's worth a splurge.
I'm not exactly sure where I would want to go on my spa vacation, but somewhere tropical or deep in the mountains sounds nice. A truly remote location where I can disconnect, relax and rejuvenate. The latest issue of Destinations Travel Magazine had a short article about the importance of wellness, and how vacations are essential to our health and happiness. I definitely agree, and maybe on my next trip, I will take part in some of this luxury…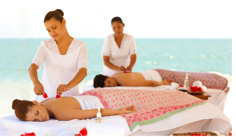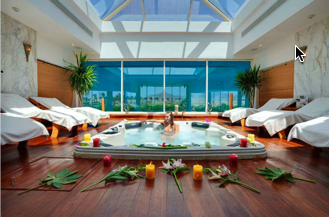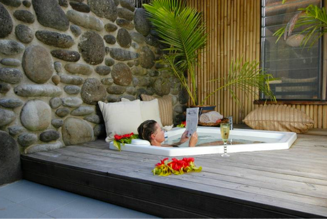 All images credited to Destinations Travel Magazine
…But until that vacation comes, I will continue to power through work, eagerly awaiting the day I get to kick off my shoes and just let go.
Where would you like to spend a spa vacation? Share your thoughts! I'd love to hear them!