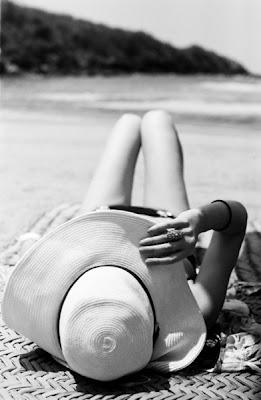 I am currently in need of one of those days.
  So, I'm off...  Wonder where I am going...?  You want the skinny, right?
By the time you read this I will be sipping mojito number two.  I'm heading to a tropical paradise.  One, that does not have the internet.  Well...  It does but, I won't be using it.  And with any luck my cell phone magically disappears.
The tranquil sound of the surf, the pristine sand, the salty air...ahhh...  Walks along the beach.  Splashing in the surf.  Squishing sand between my toes.  This little getaway is exactly what this here girlie needs.  Let's not forget a few fabulous things to read: a book or two and a couple of my fave magazines.  Oh, and a never ending bottle of water (need to stay hydrated). 
Relaxation + cocktails + reading materials + sunscreen = perfection!