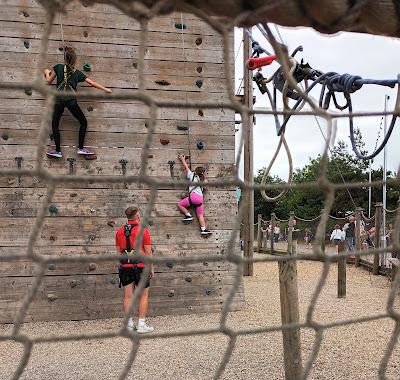 Watching 'Countryfile' on Sunday evening, I was spellbound by the on-going discovery work at Vindolanda, a Roman fortress near Hexham in the north-east of England and close to Hadrian's Wall. If my memory serves me right, Hadrian's Wall stretches from the Solway Firth on the west coast for eighty-four miles to Wallsend on the east coast and for all the times I've travelled to Scotland, I've yet to see a stone of it. I should make the effort. Many times I must have been in touching distance. Perhaps a detour to Hexham is needed?
Last week, we were on the 'Nine of Us Went to Butlin's and Survived' tour. Some of us are still shattered. Some are mentally planning a return and others are in awe at the magical time we shared making memories. Two grandchildren, aged 7 and 6 were watching others on the climbing wall and were keen to have a go. The others were too young, but could cheer loudly from the side lines. I watched, heart in mouth, then, as they gained confidence after two or three attempts, I began to relax and film them. The one I expected to climb up like a rat up a drain turned out to be more timid, though he did well. His cousin, watched, figured it out for herself and got on with it. Girl power! Neither of them reached the top, but they smashed it for themselves and as they basked in their achievement, I was able to breathe normally again. Of course, they were harnessed, helmets on and fastened to safety lines, but nannas do worry.
Almost thirty years ago, we had an extension built to give us a workable sized kitchen, an improvement to the tiny space we had. Somehow, I made New Year's Day roast dinner for fifteen people in there. Physically I'm a bit bigger now and I doubt if I'd be able to turn round in it. We'll never know. Watching each step of the new kitchen come to life was exciting. The walls took shape, the windows – one in the wrong place, but I could rearrange the interior plans – everything was massive and amazing. It ceased to be fun when it was time to link into the house. Being October, it was chilly when the outside wall was taken down and no amount of covering and protecting saved everywhere else from the debris involved. This was the stressful stage that had me almost climbing the nice, new walls.
'Wall's'. I could recognize the ice cream sign long before I'd learnt to read. Williamson Park in Lancaster was my stomping ground when I was four. I would roll or run down the grassy hill below the Ashton Memorial to be caught in my dad's arms and swung round. A little bit further along the path was a wooden kiosk selling ice cream and drinks. I would have a cornet, Dad would always have a wafer. Sometimes he let me have a small bottle of Lucozade, but usually it was ice cream with the promise of a drink of blackcurrant and lemonade from behind the bar when we got home. Oh, the daft things that reside in my memory. We had a pub near the railway station, my aunt and uncle had one in the town, soon to be joined by my grandparents who had retired from their pub in Sale. Sweet times.
I found this poem about Hadrian's Wall,
The Great Wall of England
A poem for kids by Jon Bratton and Paul Perro
When the Romans conquered Britain
Thousands of years ago.
They built towns in England and Wales,
They didn't want Scotland though.
The Scotsmen and the Romans
Did not get on at all.
To stop the Scots from stealing sheep
The Romans built a wall.
It stretched from Solway Firth in the west
To the Newcastle in the east.
To build it they used many stones,
Millions, at least.
The Emperor who was in charge,
(Hadrian was his name)
Did lots of things during his reign
But the wall gave him lasting fame.
It took fifteen years to build it,
Things took longer back then.
Hundreds of horses pulled the carts
There were thousands of working men.
They built forts and towers as well
They built them very tall,
So the Romans could see the Scots
Who tried to sneak up to the wall.
The Romans stayed in Britain for
Hundreds of years, altogether.
I wonder why they stayed so long?
It couldn't have been the weather.
That the wall was built to last
Would be a fair thing to say.
It was built thousands of years ago
And is still standing today.
Indeed, from all around the World
People come to see it.
There's always a tourist around
You can almost guarantee it!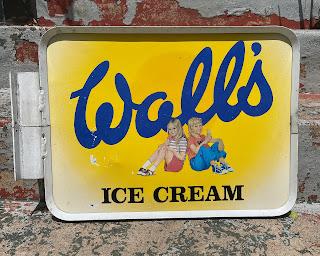 Thanks for reading, Pam x
Email This
BlogThis!
Share to Twitter
Share to Facebook