Hiiiii,
I was looking through my wardrobe for something to wear this morning and have run out of winter clothes so yeah I will not let the snow ruin my planned outfits haa. Obviously I didn't wear this to uni by the way... 
I got this top in the sale from Topshop a few weeks ago (one of the only good things I found in the sale) but I have a feeling all the little gem things will probably fall off in a matter of time as Topshop isn't the greatest at quality you know. It was only £15 anyway, pretty good. If you follow my instagram (velvet_daisy) you will have seen this holographic bargain of a bag I picked up in Birmingham for £5! I'm addicted to holographic patterns at the moment and i've a feeling they are going to be huge this summer after being seen in loads of designer's SS/13 collections including Marc Jacobs, Jonathan Saunders and Christian Dior! You can read more on the holographic up and coming trend
here
.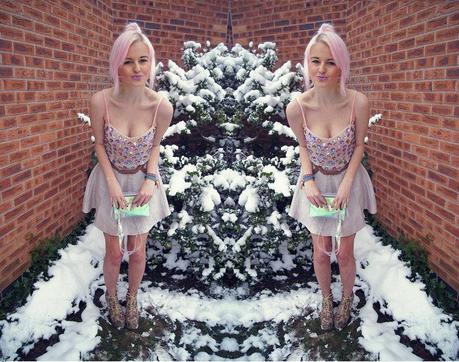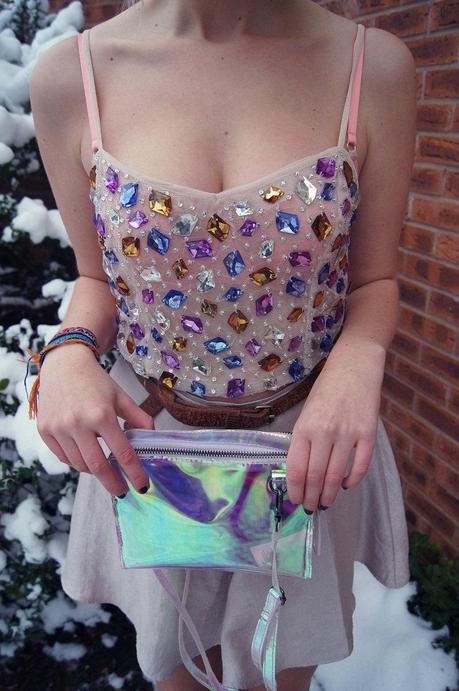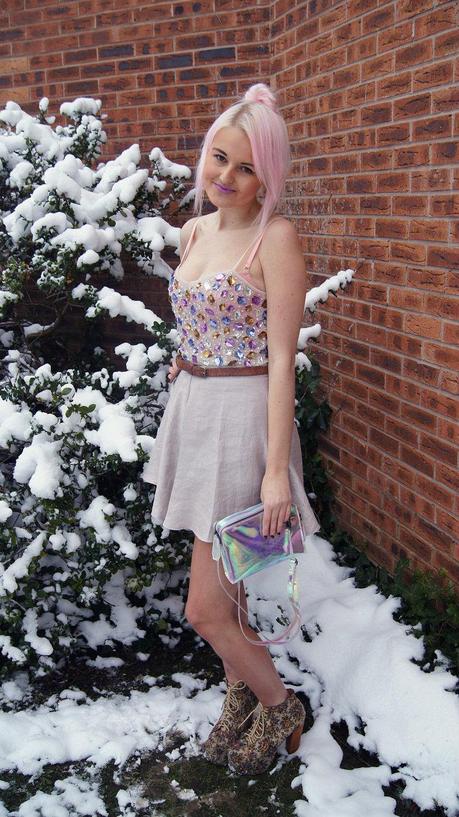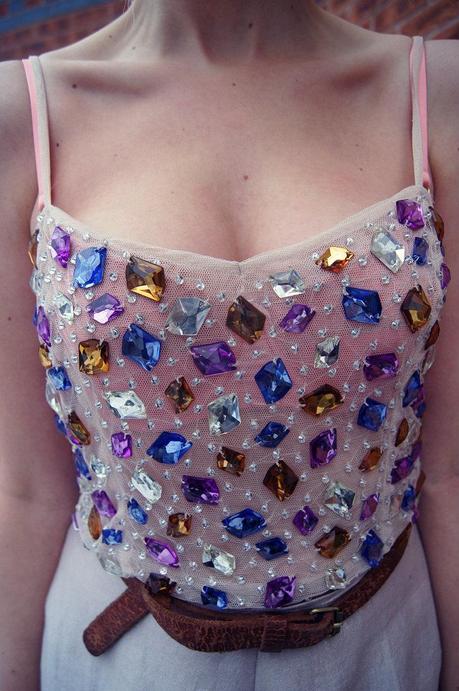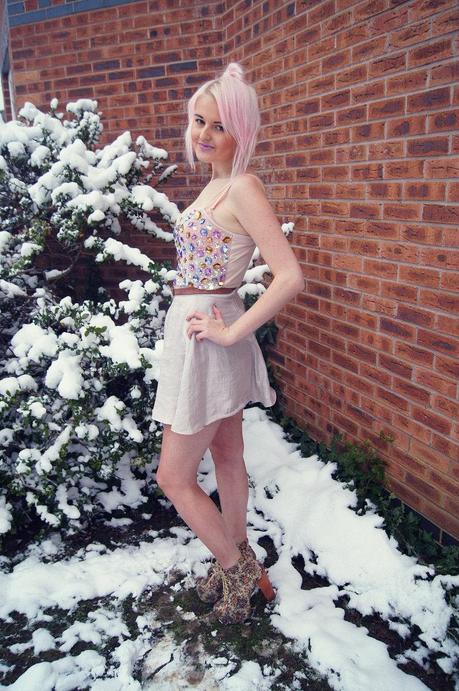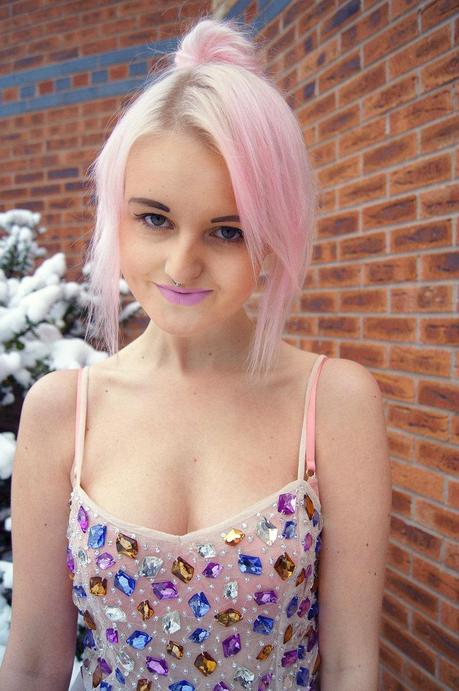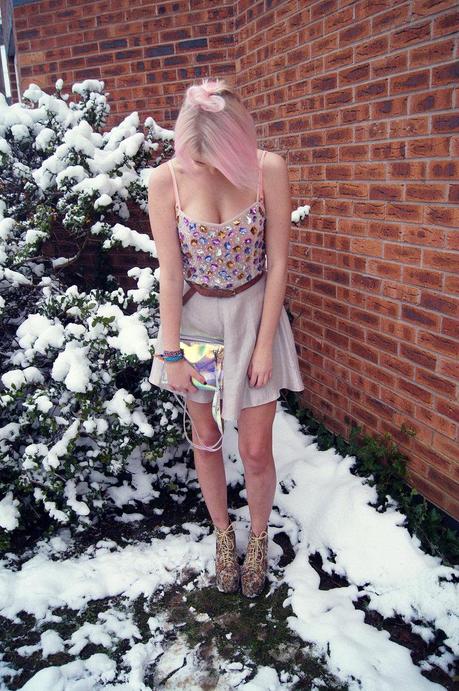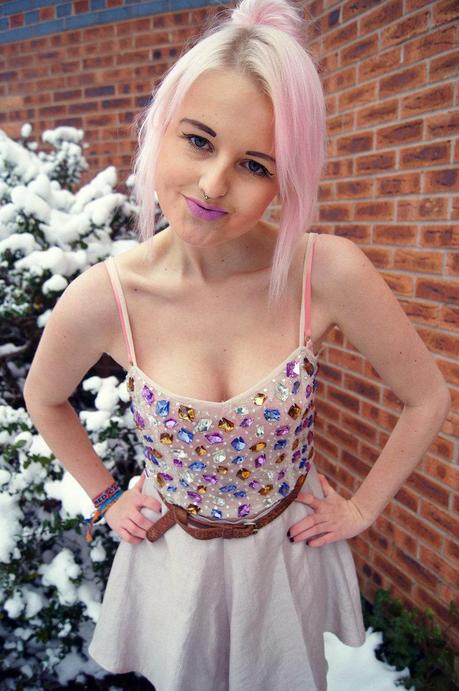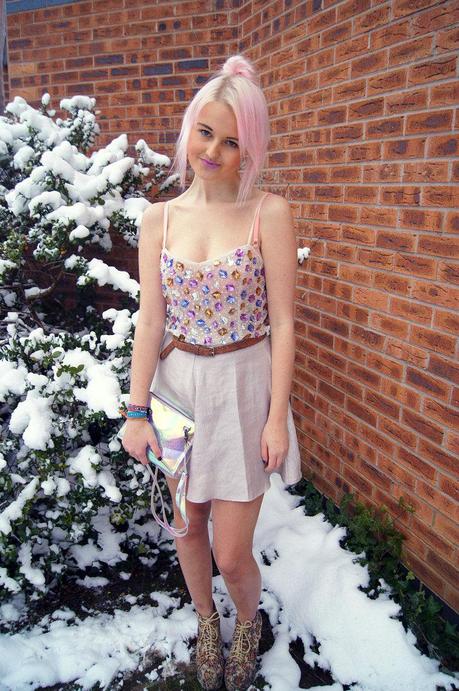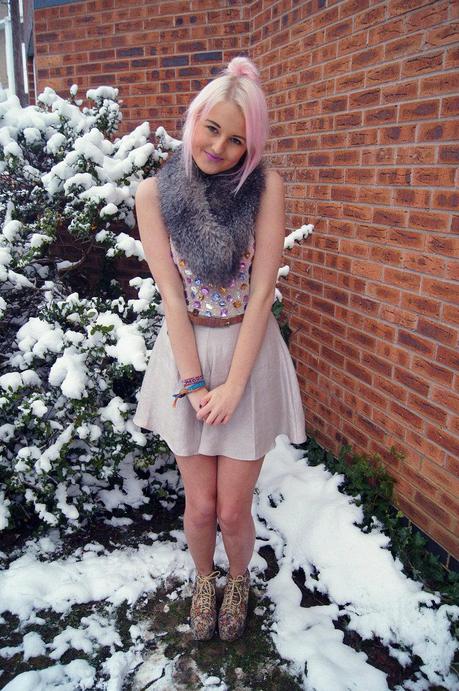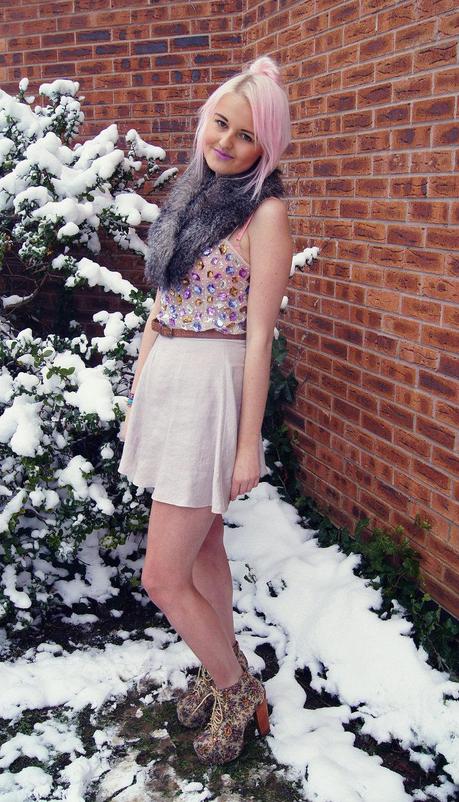 Tapestry print litas - Jeffrey Campbell £120 / Silver skater skirt - Topshop £32 / Gem crop top - Topshop £15 sale / Raccoon fur thing - Housemates / Holographic bag - H&M £5 sale / Belt - Topshop £8 / Lipstick - D'lilac £14ish
I don't know how I feel about this lilac lipstick, I think it's because I used a sample foundation from a mag today which is 10 shades too orange and makes me look verrrrrry bad haha. (swear I didn't look this orange when I looked in the mirror before I left the house) I've seen the lipstick look super cute on loads of girls but definitely doesn't match my oompa loompa look i've got going on with my mug today!
Who remembers this song? <3 nbsp="" p="">
Jessiexoxo
p.s. I promise I won't be 50 shades of ORANGE next post!