New to little Indiana? Subscribe for free to my RSS feed. Thanks for stopping by!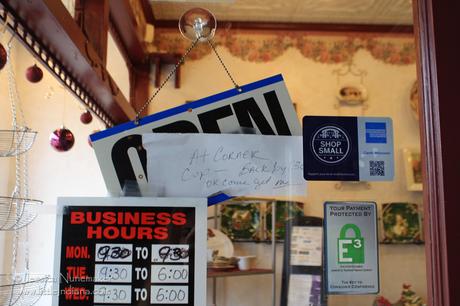 New Kitchen Store: Walkerton, Indiana
If you think you can only find quality items for your kitchen at the mall–you haven't been to New Kitchen Store in Walkerton, Indiana!
It's not every day that little Indiana comes across such an unusual small Indiana town find. Ok, I come across plenty of unusual finds–but not usually kitchen stores! I couldn't wait to get in.
New Kitchen Store in Walkerton, Indiana
When we went to walk in, the door was locked! The note on the door let us know she was just next door at the nearby Corner Cup Cafe.
The store windows alone let you know you are in for something good. Once inside? Oh my goodness-this is a cook's dream come true!
Rows of pretty linens and napkin rings, plates and serving-ware are here, there, and everywhere.
The owner doesn't only carry the things you need to get started in the kitchen (including pots and pans) but she carries Indiana products, too. But more than that–she even has her own spice line. How awesome is that?
Cooking Extravaganza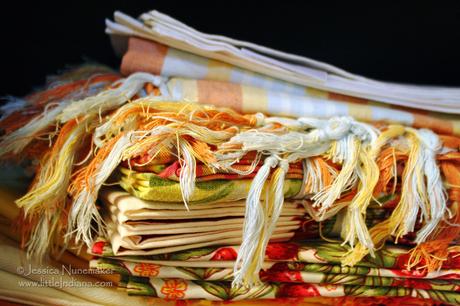 New Kitchen Store: Walkerton, Indiana
Poke around in the back section of the store and you'll see a gadget wall as well as specially discounted items. Bins full of shining copper cookie cutters called to me–I bravely passed them by. This time.
There's also something else you might notice: cooking classes!
Kitchens Plus doesn't just sell everything you need to make your kitchen more productive and your food taste better–she is partnered up with  a few chefs to teach you how to cook, too. French, Indian, Italian, and more.
It's your one-stop shop when it comes to everything kitchens!
Go There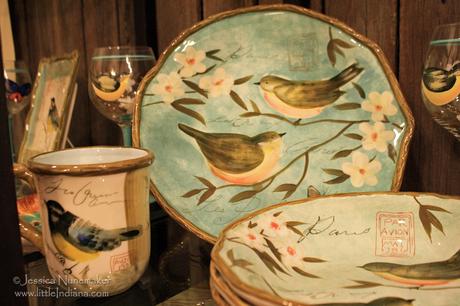 New Kitchen Store: Walkerton, Indiana
Feeling kitchen clueless or need to brighten up the heart of your home? New Kitchen Store is a St. Joseph County shop you won't want to miss.
See? You really can get everything you need right here in little Indiana!
Don't miss a moment. Subscribe to little Indiana and receive instant updates to stay on top of everything "little." Just don't forget to tell 'em little Indiana sent you!
Find New Kitchen Store images and other pictures in Indiana on my Flickr photostream.
New Kitchen Store
614 Roosevelt Road
Walkerton, Indiana 46574
574.586.2745

View Larger Map
little Indiana: Where to Stay, Play, and Eat in Small Towns in Indiana. Discovering Indiana's best small towns! Now get little Indiana on your Kindle.
Targeted. Relevant. Affordable! little Indiana advertising.