August arrived and then, seemed to depart so very suddenly. At first, it was as if the remnants of a typical summer had run away with it… More recently, temperatures have almost begun to rise again and we live in hope of what is often referred to as an Indian Summer.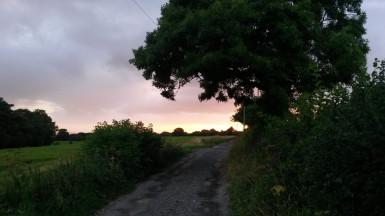 August was a good month for walking and my efforts to add to progress with my "one-thousand mile" challenge. I always believed it was going to be a good one – it's almost as if May, June and July are there to provide a warm up for the serious effort.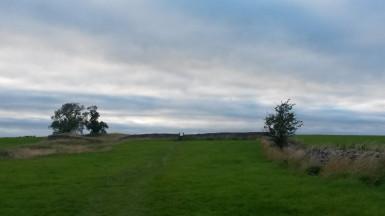 While my tally for the past month is not ground-breaking by my own standards, it is one that I can be proud of.
I managed to achieve a lot within the space of four-and-a-half weeks…
Leading a walk around Priddy; exploring Shropshire for the first time and for five-days; my first walk on Exmoor for over a year and, through evening walks, I managed to discover footpaths that were new to me.
05/08 – 6 miles – Priddy (pre-walk)
07/08 – 7.5 miles – Sand Bay and Sand Point
12/08 – 6.5 miles – Priddy (another pre-walk)
14/08 – 9 miles – Priddy (leading Brunel Walking Group)
21/08 – 1 mile – Powis Castle (it's a guesstimate)
22/08 – 11 miles – Stiperstones (Shropshire)
22/08 – 0.5 miles – Mitchell's Fold Stone Circle (Shropshire)
23/08 – 7 miles – Ironbridge (Shropshire)
23/08 – 2 miles – Wenlock Edge (Shropshire)
23/08 – 1.5 miles – Bishop's Castle (Shropshire)
24/08 – 8.75 miles – The Long Mynd and Carding Mill Valley (Shropshire)
24/08 – 0.5 miles – Wroxeter Roman City (Shropshire)
25/08 – 3.5 miles – Ludlow (Shropshire)
27/08 – 16 miles – Exmoor
(80.75 miles)
Plus 24.25 miles of local walks
Total for August = 105 miles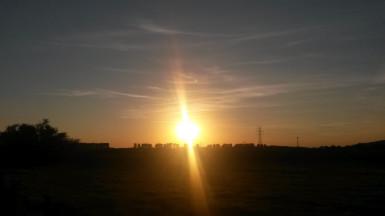 I'm pleased to have another 'Hundred Mile Month' under my belt. I like to think I can do the same again in September. Beyond that, I strongly believe the diminishing hours of daylight are going to have a strong effect.
I've bent my own rules slightly by including some "walks" that I might not have counted, had they been very close to home in another town or city centre… Partly out of desperation, when I felt the month was progressing slowly at first; partly because I want to take as much from that time in Shropshire as possible.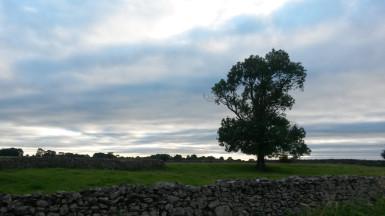 Current total for 2016 =
639 miles
Of course, I'm also very pleased to have beaten the six-hundred hurdle – my absolute minimum target. Furthermore, I'm almost halfway to seven-hundred miles! I feel confident that I can achieve eight-hundred miles this year, whatever the winter comes to throw at us.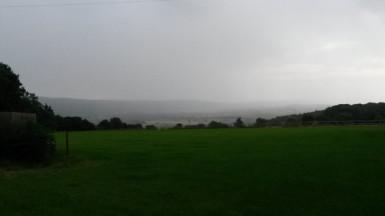 I don't think I'll be camping again this year but I certainly won't stop walking. My thoughts are already looking towards another walk that I can lead, while would be my fifth of the year.
Thanks for reading and get outside!😉