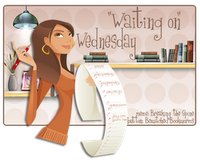 Waiting on Wednesday is a feature used to tell everyone about the books you're waiting to be released! This feature is hosted by Breaking the Spine. Every week I choose three different novels that I'm anxiously waiting to read and be released! Leave your link in the comments and I'll check yours out as well!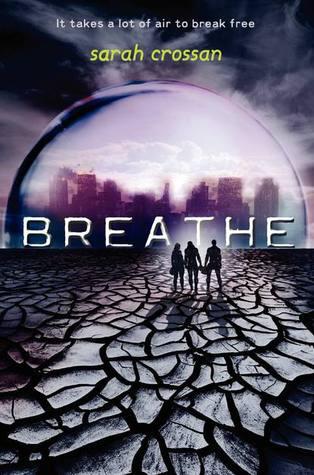 BREATHE by Sarah Crossan
Released Date: October 2nd, 2012

Publisher: Greenwillow


Inhale. Exhale. Breathe. Breathe. Breathe . . .
The world is dead.
The survivors live under the protection of Breathe, the corporation that found a way to manufacture oxygen-rich air.
ALINA
has been stealing for a long time. She's a little jittery, but not terrified. All she knows is that she's never been caught before. If she's careful, it'll be easy. If she's careful.
QUINN
should be worried about Alina and a bit afraid for himself, too, but even though this is dangerous, it's also the most interesting thing to happen to him in ages. It isn't every day that the girl of your dreams asks you to rescue her.
BEA
wants to tell him that none of this is fair; they'd planned a trip together, the two of them, and she'd hoped he'd discover her out here, not another girl.
And as they walk into the Outlands with two days' worth of oxygen in their tanks, everything they believe will be shattered. Will they be able to make it back? Will they want to?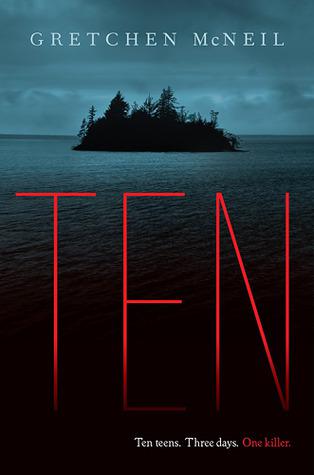 TEN by Gretchen McNeil
Released Date: September 18th, 2012

Publisher: Balzer + Bray


And their doom comes swiftly.
It was supposed to be the weekend of their lives—an exclusive house party on Henry Island. Best friends Meg and Minnie each have their reasons for being there (which involve T.J., the school's most eligible bachelor) and look forward to three glorious days of boys, booze and fun-filled luxury.
But what they expect is definitely not what they get, and what starts out as fun turns dark and twisted after the discovery of a DVD with a sinister message: Vengeance is mine.
Suddenly people are dying, and with a storm raging, the teens are cut off the from the outside world. No electricity, no phones, no internet, and a ferry that isn't scheduled to return for two days. As the deaths become more violent and the teens turn on each other, can Meg find the killer before more people die? Or is the killer closer to her than she could ever imagine?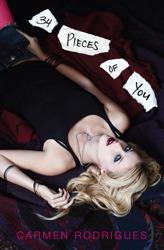 34 PIECES OF YOU by Carmen Rodrigues


Released Date: September 4th, 2012

Publisher: Simon Pulse


There was something about Ellie... Something dangerous. Charismatic. Broken. Jake looked out for her. Sarah followed her lead. And Jess kept her distance, and kept watch.
Now Ellie's dead, and Jake, Sarah, and Jess are left to pick up the pieces. All they have are 34 clues she left behind. 34 strips of paper hidden in a box beneath her bed. 34 secrets of a brief and painful life.
Jake, Sarah, and Jess all feel responsible for what happened to Ellie, and all three have secrets of their own. As they begin to confront the darkest truths about themselves, they will also find out what Ellie herself had been hiding all along....