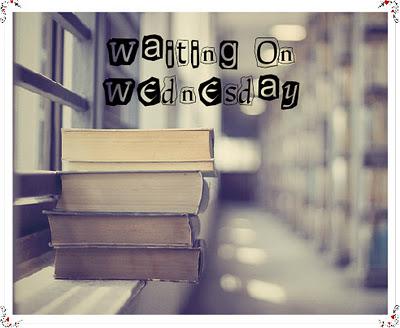 Description
"Waiting On" Wednesday is a weekly event, hosted by Jill at Breaking the Spine, that spotlights upcoming releases that we're salivating for.
My "Waiting On" Wednesday selection this week  is...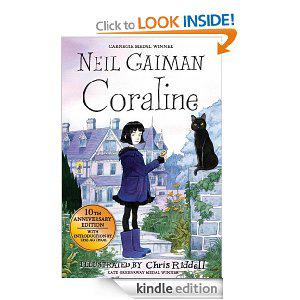 Title:
Coraline: The Graphic Novel (for Kindle)
Author: Neil Gaiman
Release Date: 2nd August, 2012
Why I'm Excited About It... I think it is pretty cool that this one has been made for the Kindle. Hopefully this means that graphic novels will be more compatible with Kindle from now on because I read many of them and it would be extremely handy! Also, I am trying to get through as much of Neil Gaiman's work as possible next year so this is one to add to the collection!
What It's About...
There is something strange about Coraline's new home. It's not the mist, or the cat that always seems to be watching her, nor the signs of danger that Miss Spink and Miss Forcible, her new neighbours, read in the tea leaves. It's the other house - the one behind the old door in the drawing room. Another mother and father with black-button eyes and papery skin are waiting for Coraline to join them there. And they want her to stay with them. For ever. She knows that if she ventures through that door, she may never come back.
Let me know which books you are waiting for!