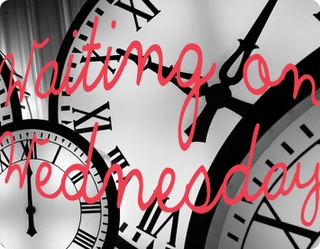 Description
"Waiting On" Wednesday is a weekly event, hosted by Jill at Breaking the Spine, that spotlights upcoming releases that we're eagerly anticipating.
My "Waiting On" Wednesday selection this week  is...
Title: 'The Long Earth'
Author: Terry Pratchett an Stephen Baxter
Release Date: 21st June, 2012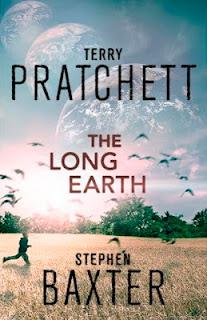 Why I'm excited about it
I used to dabble in Terry Pratchett when I was younger but only recently resolved to read the entire Discworld series from start to finish. I am only on the fifth book at the moment (lol...pathetic) but I will read them all! I do love them- they are the epitome of charm and Britishness in Fantasy and his humor is so dry and sarcastic. I like that this isn't a Discworld book as well because I wouldn't be able to read it if it was (I must read them in order!) It looks thought -provoking too, as opposed to just fun and silly and I like to have my thoughts provoked occasionally ;-)
What it's about...
1916: the Western Front. Private Percy Blakeney wakes up. He is lying on fresh spring grass. He can hear birdsong, and the wind in the leaves in the trees. Where have the mud, blood and blasted landscape of No Man's Land gone?
2015: Madison, Wisconsin. Cop Monica Jansson is exploring the burned-out home of a reclusive - some said mad, others dangerous - scientist - when she finds a curious gadget - a box containing some wiring, a three-way switch and a...potato. It is the prototype of an invention that will change the way Mankind views
his world for ever.
And that's an understatement if ever there was one...
Let me know if you're waiting for this one/ what books you want NOW!