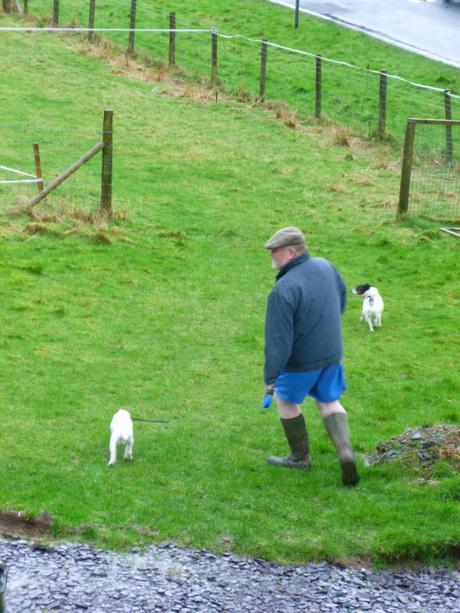 It was raining so hard the other day Lovely Hubby decided it made more sense to leave his 'dossing around the house' shorts on to walk the dogs around our paddock.  After all it's easier to dry legs than it is to dry soggy jeans.  Well you know me, I couldn't resist getting a couple of shots of this rather fetching doggy walking attire.   :-)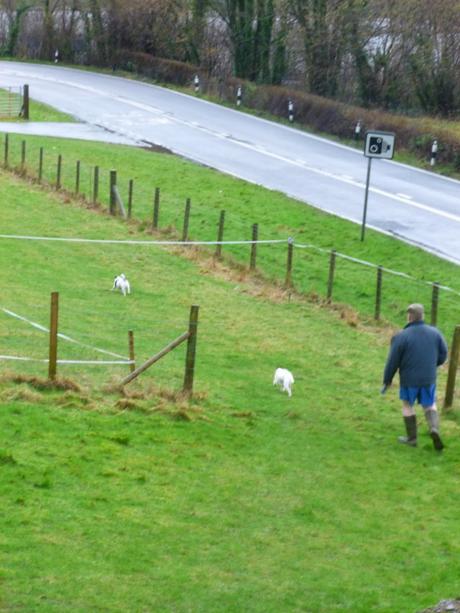 They set off through the gap in the fence ...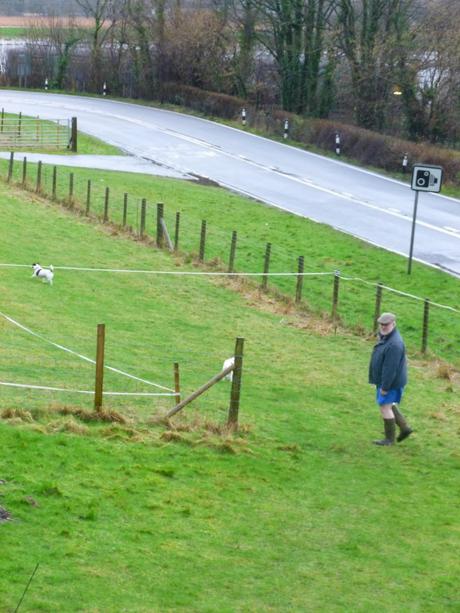 ... and then he suddenly realised he was one dog down!!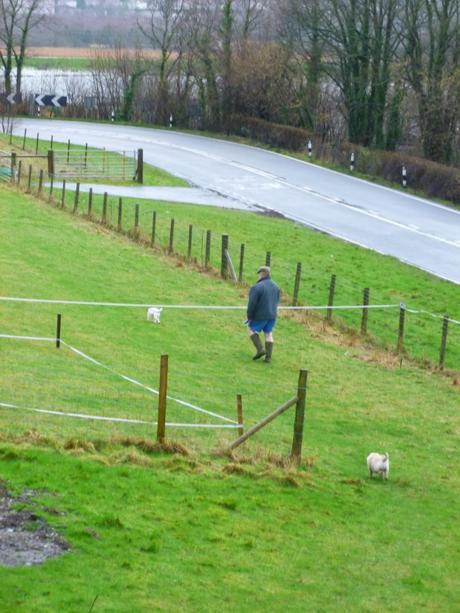 A little Pug was bringing up the rear .... 'Wait for me Dad'.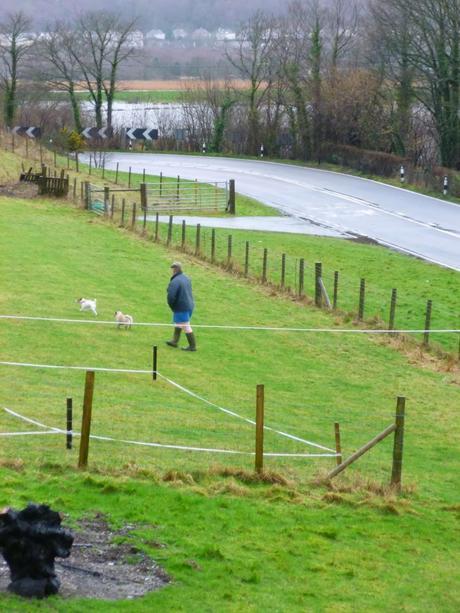 She soon caught up, and they had a thoroughly enjoyable gallop around in the rain for fifteen minutes before returning to the warmth and dryness of the house.   Then it was inside jobs for LH and snoozing by the Aga for the dogs, it's not a bad life for them is it.   Sue xx