New to little Indiana? Subscribe for free to my RSS feed. Thanks for stopping by!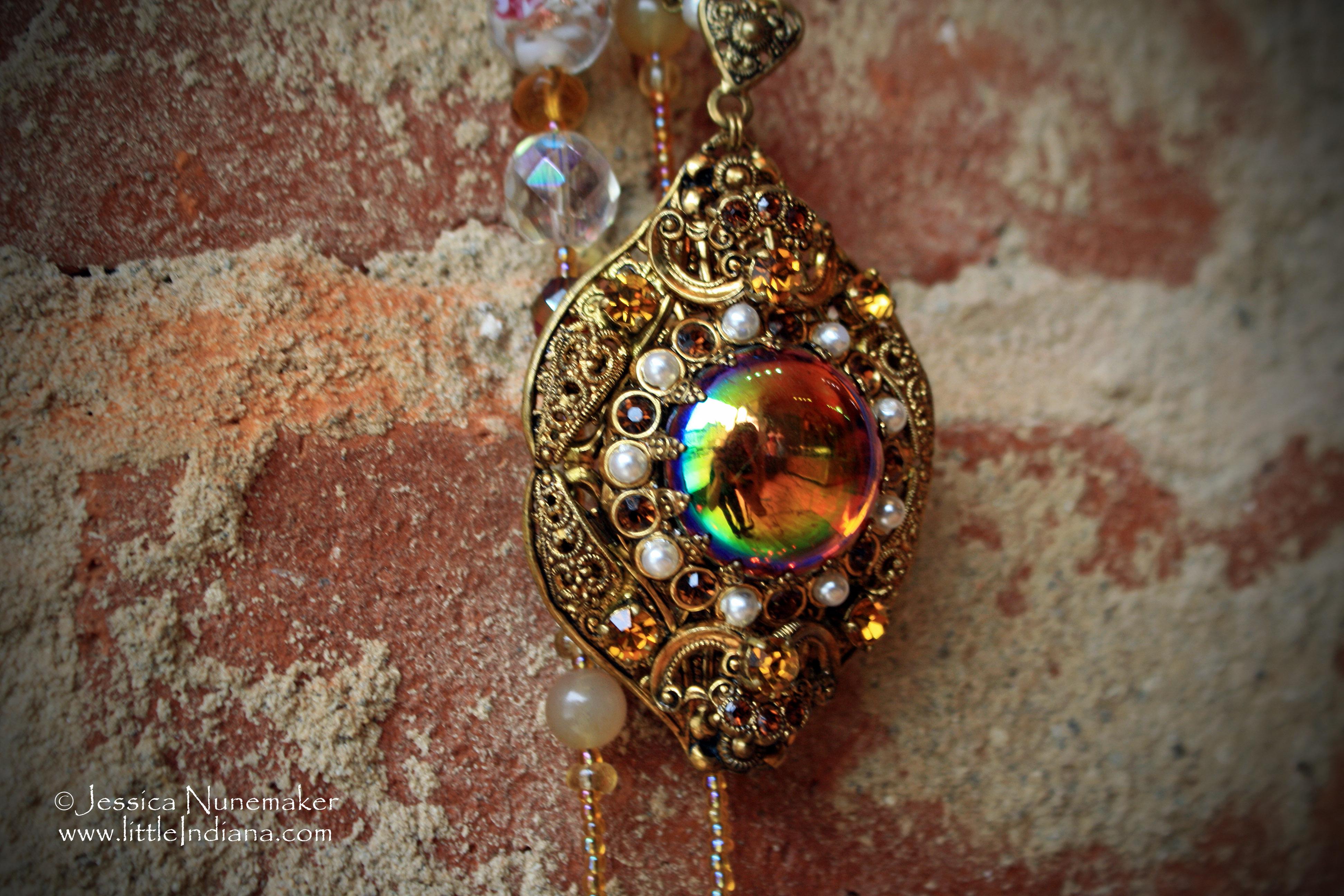 Precious Gems and Metals: Wabash, Indiana
little Indiana
Wabash, Indiana
This gorgeous Indiana town shop has a great atmosphere and the jewelry inside? Well, if you've ever wanted to buy me a present, anything from here would do!
Wabash, Indiana: Precious Gems and Metals
Walk inside, step over the sweet dog snoring softly on the floor, and enjoy the beautiful, beautiful, beautiful shop! Warm wood floors, exposed brick, shining chandeliers….seriously, this is a lovely place.
Antique  jewelry in gold and silver lies in cases or sits on shelves or, as in the case of lovely vintage brooches–pinned to the wall. That made for a really eye-catching display. They have worked with the character of the building and truly created something special.
Gleaming glass cases on the other side of the store hold diamonds and blue topaz (love!) and emeralds (and others) from estate sales. Oh my! I'll have one of each, m'kay?
Indiana Jewelry Store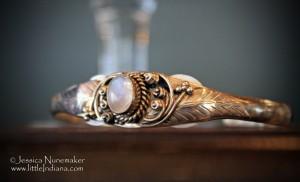 Precious Gems and Metals: Wabash, Indiana
Like I've said, this gorgeous Indiana Jewelry shop is full of necklaces and bracelets, rings and pins.
I probably shouldn't be so surprised by the selection. After all, they've been buying and selling estate jewelry since 1979. So, yes, I would think that means that they know what they are doing.
With that kind of longevity, it's no surprise that they've got the stock to match! I can be a bit picky when it comes to jewelry.
And yet–it is quite possible that even I went home with a flower-shaped pin. I couldn't help it! The price is most definitely right here in Precious Gems and Metals!
Go There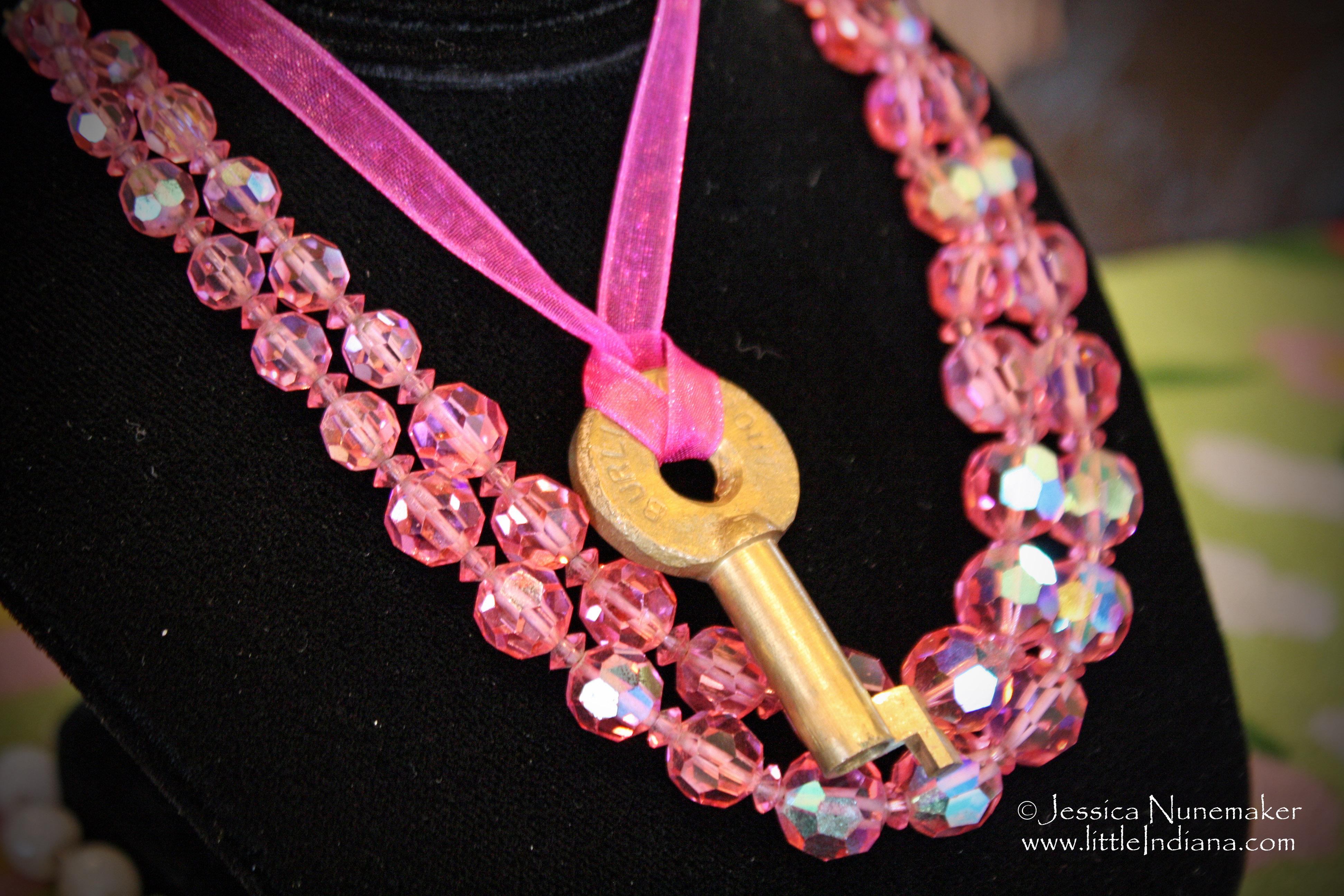 Precious Gems and Metals: Wabash, Indiana
This Wabash County jewelry shop  is unique, unusual, and extremely easy to locate. You'll find it in the historic downtown.
From wall to wall, you will be amazed by the quality of jewelry for sale. Once you step inside, you most likely won't be leaving empty-handed!
Find pictures in Indiana on my Flickr photostream or on the new little Indiana Tumblr blog.
Just don't forget to tell 'em that  little Indiana sent you!
Precious Gems and Metals
3 East Canal Street
Wabash, Indiana 46992
260.563.4780

View Larger Map
Don't miss a moment. Subscribe to little Indiana and receive instant updates to stay on top of everything "little."
little Indiana: Where to Stay, Play, and Eat in Small Towns in Indiana. Discovering Indiana's best small towns! Now get little Indiana on your Kindle.
Targeted. Relevant. Affordable! little Indiana advertising.