New to little Indiana? Subscribe for free to my RSS feed. Thanks for stopping by!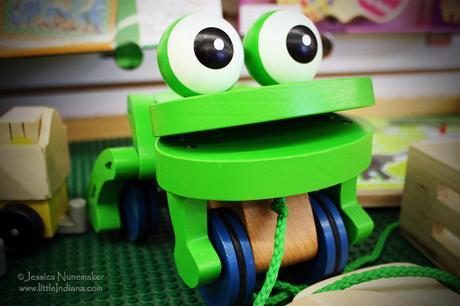 Wabash, Indiana: Jack in the Box Childrens Consignment
Wabash, Indiana
With more than 1000 consigners and over 100,000 items, there's nothing else like it in this Indiana town–or beyond!
Jack in the Box in Wabash, Indiana
Step inside this giant building and prepare to be amazed! Seriously–it's huge and full of things your kids will actually want.
Kid #1 zipped around willy-nilly. You could say he was more than a little impressed!
The wall of Melissa and Doug caught my eye right away–as did a particular toy set I've been looking for and managed to snag at Jack in the Box for $15 less than I'd seen anywhere. Sold!
Indiana Children's Consignment Shop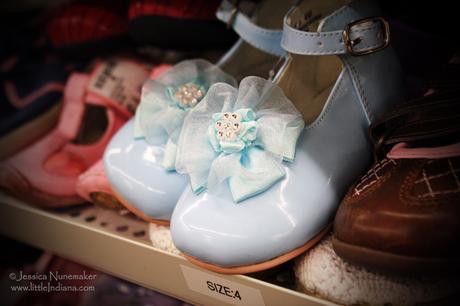 Wabash, Indiana: Jack in the Box Cute Little Baby Shoes!
There was an entire section of new clothing, shoes, and accessories for girls and boys. I saw brands like Little Me, Melissa and Doug, and Osh Kosh.
I also saw plenty of cute things for boys–which is so hard to find.
But what really sets Jack in the Box apart from the crowd is the absolutely fantastic selection of gently used items. There is a whole room of baby stuff alone: strollers, cribs, bouncers, even walkers and mobiles.
Why buy new when you can have something that looks new for so much less?
Go There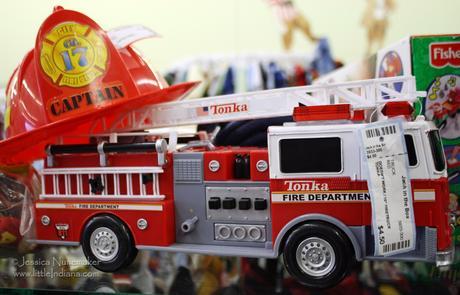 Wabash, Indiana: Jack in the Box Toys
You already know that I've been everywhere, man, I've been everywhere– and I've never seen anything like Jack in the Box.
Wabash County folks are beyond lucky that they have such a great, inexpensive retail option to turn to when it comes to clothing and entertaining the kids!
Jack in the Box
122 Hale Drive
Wabash, Indiana 46992
260.563.5609

View Larger Map
little Indiana: Where to Stay, Play, and Eat in Small Towns in Indiana. Discovering Indiana's best small towns! Now get little Indiana on your Kindle.
Targeted. Relevant. Affordable! little Indiana advertising!