34 Flares
34 Flares
×
New to little Indiana? Subscribe for free to my RSS feed. Thanks for stopping by!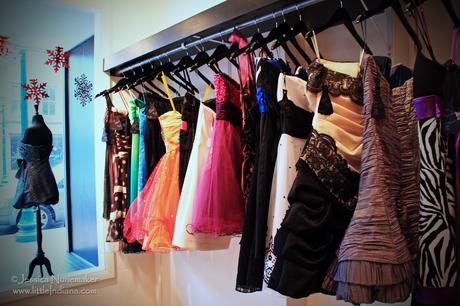 Wabash, Indiana: Ellen's Dress to Impress Shop
Wabash, Indiana
little Indiana
It's rare for little Indiana to schlep around Indiana towns in anything other than jeans. But now? I might need to rethink things…
Ellen's A Dress to Impress in Wabash, Indiana
I should probably say that I absolutely love dresses. I love them and have always loved them–so I did walk into this shop slightly biased.
But in my defense, I did keep an open mind. Until I saw the wall of loveliness! All bets were off.
This shop is gorgeous, comfortable, and inviting!
Indiana Dress Shop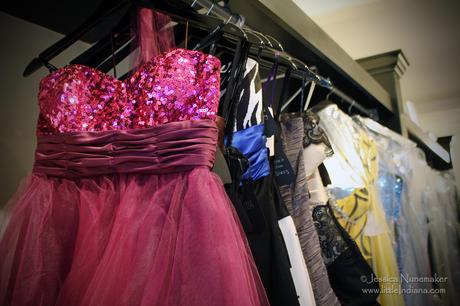 Wabash, Indiana: Ellen's Dress to Impress Shop
More like a boutique in a big city than a small town dress shop, Ellen's is hip and full of class.
Lovely feminine chandeliers grace the ceiling and fun black and white patterned chairs invite you to relax.
The tasteful decor makes you feel like you're in a ritzy downtown dress shop–but without the high prices!
This may be a consignment dress shop, but these dresses are in superb condition. What a great Wabash County find.
Special Occasion Dresses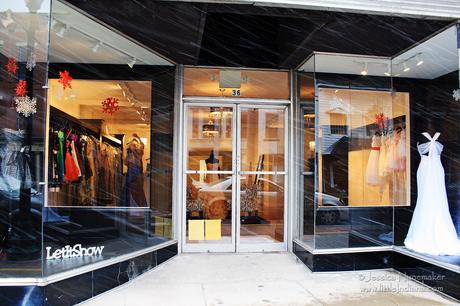 Wabash, Indiana: Ellen's A Dress to Impress
Prom, weddings, special events–there is something for everyone here!
Don't think the guys are left out, either. She even carries tuxedos for sale or rent.
Girls can find fancy dresses all along one of the walls. Oh the cuteness!
Go There
New and fabulous, if you need a dress for a special occasion, you'll really want to check out Ellen's A Dress to Impress! She's got a good thing going on here.
We even braved a blizzard to check it out. It's just. That. Good!
For Ellen's Dress to Impress shop images and other pictures in Wabash, Indiana on my Flickr photostream.
Ellen's A Dress to Impress
36 W. Canal Street
Wabash, Indiana 46992
260.571.7572

View Larger Map
little Indiana: Where to Stay, Play, and Eat in Small Towns in Indiana. Discovering Indiana's best small towns! Now get little Indiana on your Kindle.
Targeted. Relevant. Affordable! little Indiana advertising!