Being a heavily pregnant busy mum and the other half working full time it's very rare we get to spend alone time together let alone go out.
When we do go out my other half is a film fanatic so any chance we have he insists its a trip to our local Vue Cinema to watch the latest films.
Back in the day we used to have to check on tele text the films being shown along with dates and time..
Well times have changed and now the Internet is very easily accessible to all.
You can watch trailers of  a film you may be interested in watching which is great as it gives you the opportunity to view before heading to the cinema. You can also read up on the storyline, check
CREDIT
availability and pre-order tickets all at the click of a button.
We also love to sit in style. Vue now offer comfortable chairs in their VIP seating area which is fantastic to have when pregnant, I found I could sit and enjoy the film with out being uncomfortable.
They have lots of great offers online that shouldn't be missed including
Kids AM – Keeping the Kids busy every saturday and sunday morning – with ticket prices at £1.50 for children and adults and £2.75 for 3D films why not try something new ?
Family Tickets – Buy a family ticket* and everyone pays child prices. *Based on 4 people. Minimum of 2 children required.
Teen Tickets - Aged 13-18? Get 20% off all films at all times with Teen tickets at Vue.
Nectar – Nectar points can be used against all ticket types including our Use your Nectar points at Vue – each 500 points gives you a £2.50 discount.
So next time your wanting to watch the latest releases check out your local Vue Cinema today.
*Vue Cinemas also offer many films now shown in 3D so if you wanted to take the children along for a fun filled experience then why not pay them a visit. Glasses are available in adult and children's sizes.*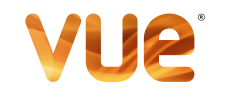 The Real Supermum
USA
[email protected]