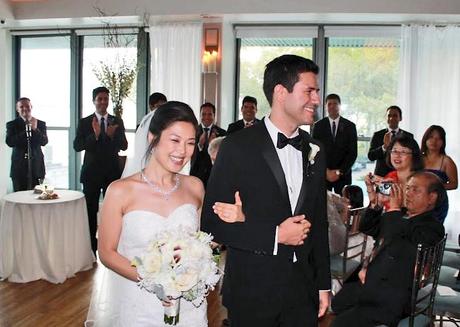 My trip to the east coast has ended, and I'm a bit sad. It was a fun and action-filled couple of days in the Big Apple, spent with college friends and centered around my friend Amy and Italo's wedding. The wedding itself was terrific. Amy looked stunning, and everything looked perfect. And best of all, you could feel the love in the air. No, seriously! It was a genuine celebration of Amy and Italo as a couple, and I was so glad to be a part of it. Congrats to them!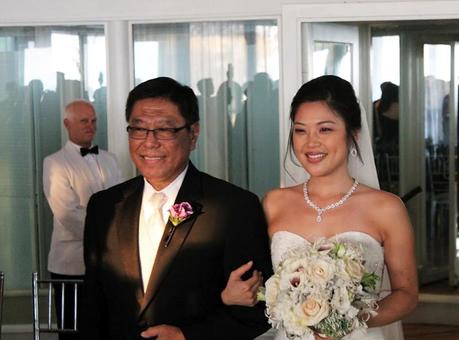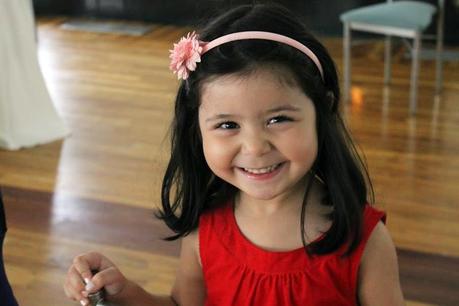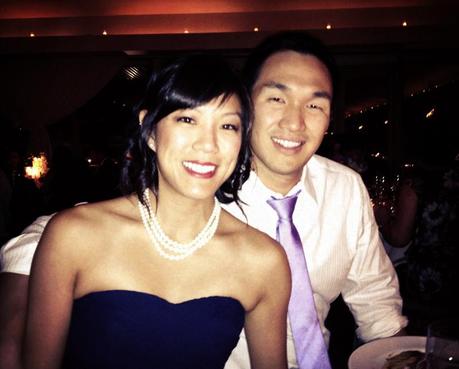 In addition to wedding festivities, we got to explore the city and its restaurants.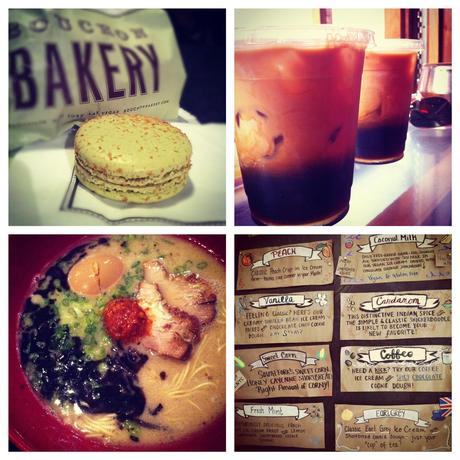 We made it out to
Ippudo
, where Jeff had a life-changing Ramen experience. And I snagged a macaron at Bouchon (I was sad we didn't get to go to Ladurée too).
It was a lot of fun catching up with college friends. Our group used to plan a weekend together every year just to hang out. Seems like those reunion weekends have evolved into reunions at weddings, but I'm still glad we all get to see each other, and gorge on food together.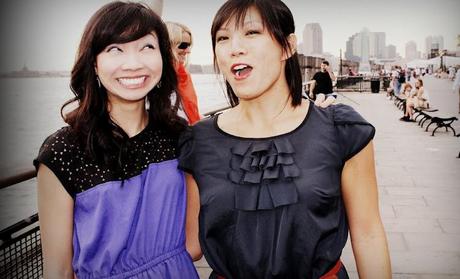 In all, it was a good trip. Can't wait to go back to NYC again!