Hey pretties, hope you are partying hard. Parties means a lot of good dresses, food and of course long lasting makeup.  When we talk about long lasting makeup, the need of a long wear, smudge-proof eye liner comes instantly in mind. As what's the meaning of party makeup without attractive eyes.Today I will be talking about VOV Waterproof Liquid Eyeliner.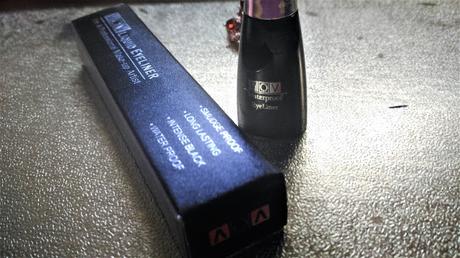 VOV Waterproof Liquid Eyeliner:
VOV Liquid Liner is long-lasting, waterproof, smudge-proof and jet black.
Price: Rs.250 Available here on 31% discount
Packaging:The VOV Waterproof Liquid Eyeliner comes in black packaging. It has a silver cover.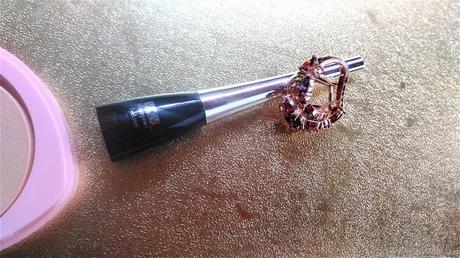 My experience: In humid climatic conditions, the need for a liquid eyeliner makes a lot of sense and VOV Waterproof Liquid Eyeliner with its waterproof and smudge proof formula keeps up to the expectation. The best thing that I noticed is the very fine tip applicator that allows you to create the finest line with much precision. The jet black color with a certain glossiness to it also is apt to brighten up your eyes. It stays for the whole day, and I have been wearing it since Navratris for every festivals, parties and outings. Be it sweaty outdoors or dry indoors, the liner stays without getting smudged for a really long time. Frankly I did not expect so much from the eye liner but it just startled me with its outstanding performance.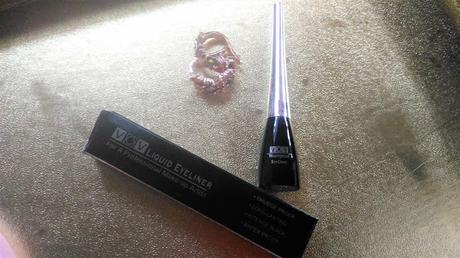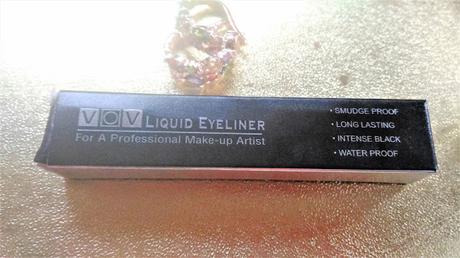 VOV Waterproof Liquid Eyeliner is a liquid eye liner and I have seldom seen any liquid liner stay for such a long time without getting smudged. It withstands anything, I can say as I have worn it for almost every occasion and for almost an entire day. I have tried every type of look, be it just a fine precise line or the typical winged liner, and it came out really well.
Pros:
1. Stays for a very long time
2. Jet black in colour
3. Affordable
4. Does not smudge
5. Waterproof
6. Fine tip suitable for precise line
Cons:
1. Is not widely available online
Rating:4.75/5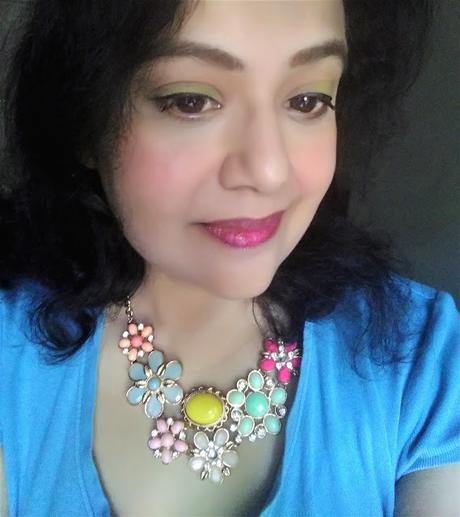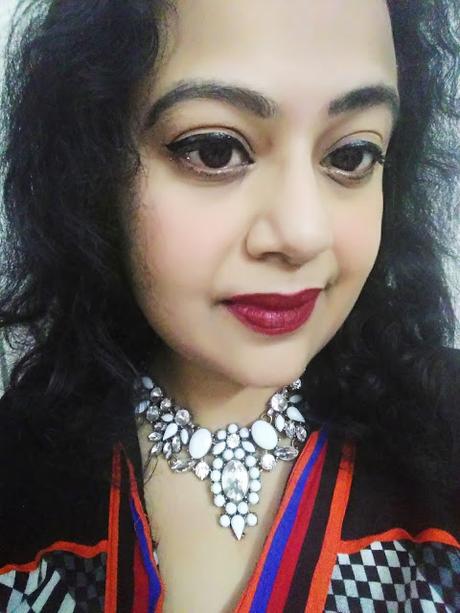 VOV Waterproof Liquid Eyeliner is one of the finest liquid eyeliner that is waterproof, yet gives a jet black glossy line with much precision that stays for a really long time.
Powai
Ocean
Mulund(W)
Vyom Art Gallery
Vinayak Novelty
Jiya's Beauty Collection
Mahalaxmi Novelty
Silver Art Jewellery
Ghatkopar(W)
Prince
Thane
Gift Gallery
Famous Beauty Centre
Mukul Stationery
Kalash Beuty Mart