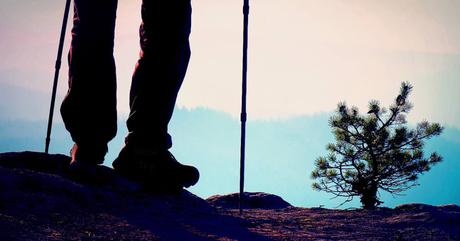 A few months ago, we asked our fans to tell us which features they wanted to see in Softstar's new hiking boot. Thank you to everyone who shared their feedback! After sorting through an abundance of responses, our shoe designers did their best to make the boot that YOU want to wear on your next outdoor adventure.
We are now finalizing the boot's design and a few lucky testers are currently wearing prototypes while exploring Oregon's beautiful wilderness. There are still some details to work out, but one big decision needs to be addressed right away: we need a name for our new boot!
We narrowed the boot name down to three options and we are asking for your help once again to guide us to the best decision. Before you cast your vote, however, it might help to get to know the product.
First Look!
Here's an early preview of the final design: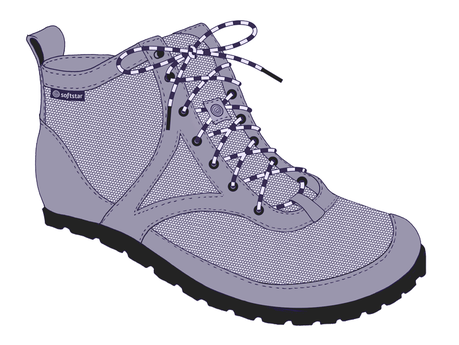 ...and here are some key features of this new hiking boot:
Armored Fabric: yes, you read that right... armored! Our fans wanted our new boot to be durable and protective, but also lightweight, flexible and breathable. To meet these demands our shoe designers had to look beyond our usual leather uppers and test a variety of new materials. After quite a bit of R&D, they finally found one that checks all the boxes. The uppers of our new boots will be made from a seemingly indestructible new textile that is highly resistant to punctures, abrasions, fire, water and stains... yet is breathable, flexible, quick-dry and ultralight. Sound too good to be true? Just wait until you try it!
Merino Wool Lining: our new proprietary layered upper material may be armored on the outside, but the inside is lined with 100% merino wool. Naturally moisture-wicking, this wool will keep your feet cozy and dry while also naturally regulating temperature to help you stay cool in the summer and warm in the winter. Not only is our merino wool lining made using ecologically-sustainable methods, it is also sourced from humanely-treated sheep and is Oeko-Tex® Standard 100 certified.
Zero-Drop Megagrip Soles: the new boot will be made with the same great rugged soles used on our Megagrip Primal RunAmocs. Made by Vibram, this Megagrip sole features a unique lug pattern for unparalelled grip on muddy and wet surfaces, and it's durability has been proven by some of the world's toughest ultrarunners.
Healthy Sole Shape: hikers who want to encourage natural, barefoot-like foot function on their treks will be very happy with this boot. Fans of our Primal shoes with extra-wide toe boxes will be thrilled to learn that a wide boot option will allow their toes to splay out unencumbered.
More details about our new boot will become available as we approach its launch this fall.
Help Name the Boot
Now that you know the gist of it, we hope you can help us pick the most fitting name for this boot. We want a name that will embody the outdoor adventures we hope this boot will bring you. We already narrowed it down to three options: Metolius, Switchback and Boreal.
A little info about the origins of these names: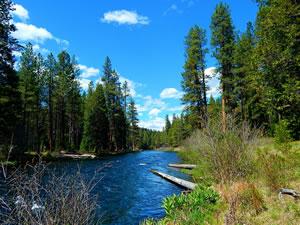 Metolius is the name of a river in central Oregon, not far from the Softstar workshop. It is a beautiful, scenic waterway that many members of our staff enjoy as a hiking and fishing getaway. It's no wonder our elves associate it with a hiking boot!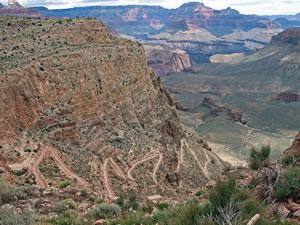 Switchbacks are known well by outdoor enthusiasts. These zigzag paths help hikers transcend steep mountains and hillsides. They often precede breathtaking views and a satisfying sense of accomplishment upon reaching the top of a challenging trail.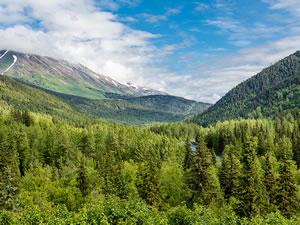 Boreal forests, found in northern climates, feature distinct biomes of coniferous trees. The greater Taiga boreal forest, which spans across both North America and Asia, provides innumberable adventures for hikers around the globe.
Let us know which name you like best by voting below. Voting ends on August 9, 2021.
Thank you to everyone who gave their feedback. The winner by a wide margin was... SWITCHBACK! Keep following us to learn more about our new Switchback Boot, which will be available this fall.