---
---
City of Vernon Fire Dept. (CA) is accepting apps for VOLUNTEER RESERVE FIREFIGHTER  Until: Open.  For information about thousands of other fire departments looking to hire firefighters Join FireCareers.com today…  Fill out your PROFILE and get access to thousands of career firefighter recruitment's across the Country.  FREE 7 Day Pass
---
---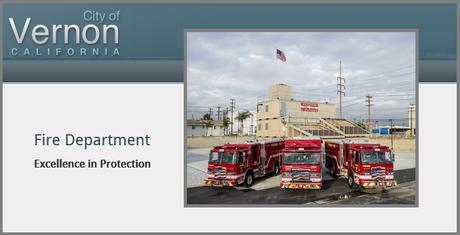 City of Vernon Fire Dept. (CA)
is accepting applications for:
VOLUNTEER RESERVE FIREFIGHTER

---
---
Position / Title:

Volunteer Reserve Firefighter

Job posting date: 05/05/2017

Job ID: 86696

Testing Agency: City of Vernon

Job Category: FireFighter

State: CA

County: LOS ANGELES

City: Vernon

Zip Code: 90058

Posting Type: Continuous recruitment

Filing Date:  —

Pay Type: Volunteer Position

Salary: n/a

Job Link: http://www.cityofvernon.org

Job Email: bdome@ci.vernon.ca.us
Requirements:
MINIMUM QUALIFICATIONS: Must be 18 years of age. Must pass physical requirement test. Proportionate height/weight. Must pass criminal background check. Absence of color blindness. Must pass DMV, CA Driver's License review process. Normal hearing in both ears. Vision 20/20 corrected. Education: Graduation from high school, or GED equivalency. Graduated from a California Accredited Fire Academy. Completion of an EMT course. License and Certification: Must possess a current EMT Certification valid in Los Angeles County. Must possess a valid California Class C Driver's License. Must possess a current CPAT or Biddle Certification.
Special Filing Instructions:
Continuous Recruit – Accepting applications on a continuous basis. The testing agency may not have a position to fill at this time. They will accept your application and hold it on file for a certain amount of time.
Contact Info:
Application information available at City of Vernon, Station 1, 3375 Fruitland Ave., Vernon, CA 90058. City of Vernon Human Resources (323)583-8811 x166 Bryan Dome(323)583-8811 x510 cell (951)704-9348
Add to my Watch List
This job information was brought to you on May 05, 2017 by Firecareers.com
Copyright © Firecareers.com, Craig and Pam Freeman, 1129 Maricopa Hwy #104 Ojai Ca. 93023
Phone: (800)-326-8401 – www.firecareers.com