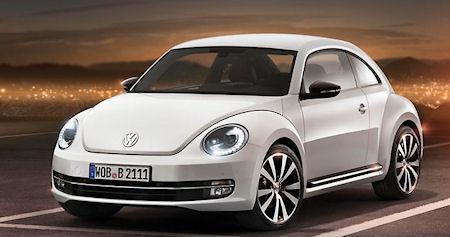 In its 73-year history, the Beetle has evolved from the hippie ride of choice to a cute chick car. Now Volkswagen is reinventing it again. The company introduced an edgy design yesterday for its signature model, giving it a flatter roof, a less bulbous shape, narrowed windows and a sharp crease along the side.
It's the first overhaul since 1998, when Volkswagen came up with the
New Beetle
. Volkswagen, which wants to triple its U.S. sales of cars and trucks over the next decade, says the changes will appeal to more buyers, especially men. But the changes could also anger fans, who love the little four-seater for its huggable curves and perky attitude.
The Presurfer