VoIPstudio – Why do you Need?
For all those who are not familiar with this existing revolutionary technology,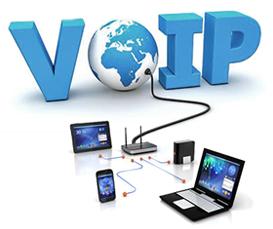 The term "VoIP" stands for Voice over Internet Protocol. It is also referred to as Internet Telephony. It is another way of making phone calls, with the difference of making the calls cheaper or completely free. The 'phone' part is not always present anymore, as you can communicate without a telephone set
It has so far proved to be a best alternative for replacing the POTS (Plain Old Telephone System)
Why you should move from conventional telephony to VOIP telephony?
Advantages of VOIP technology:
Save a lot of money over telephone bills as they are much cheaper than International calling rates,the only bill you will be paying is to your ISP provider for data usages.
Abundant, Interesting and Useful Features : VOIP technology comes packed with abundant useful features which can make your yelephony experience very rich and sophisticated, both personally and for your business. It equips you for better call handling and management. You can, for example, make calls anywhere around the globe to any destination with your secure VoIP account. Features also include Caller ID, Contact Lists, Voicemail, additional-virtual numbers etc.
Why do we recommend VoIPstudio service ?
We tested  their services and found them much better and reliable than other VOIP services currently available.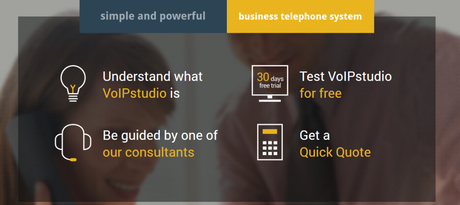 VoIPstudio service comes with a lot of resourceful features and here is a list of few: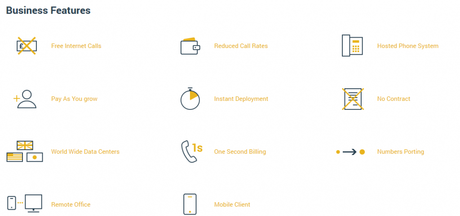 1.Free Internet Calls: VoIPstudio enables your colleagues to talk to each other for free, whether they are in the next room, building, city or on the other side of the world – they will always be just one extension away!
2.Reduced Call Rates: VoIPstudio route your calls over the Internet so the cost is typically much lesser as compared to traditional telecommunication operators.
3.Hosted Phone System: VoIPstudio regularly maintain and upgrade the system, so you can focus on your business. You don't need to worry and maintain expensive on-site PBX equipment.
4.Pay As You grow: VoIP studio allows you to Create new accounts at any time with instant activation and easy to go set up.
5.Instant Deployment: You can start using VoIPstudio system within 10 minutes from signing up,Because there is no requirement of hardware PBX (telephone switch) installation.
6.No Contract: VoIPstudio do not constrain their customers with any long term contract. You can leave their service anytime if you are not 100% satisfied.
7.World Wide Data Centers:VoIPstudio calls are routed via 3 data centres – UK, US and Japan. Which means that wherever you are, quality of your connection will be perfect. System will automatically connect you to the nearest VoIPstudio point of presence.
8.One Second Billing: VoIPstudio charges per each second of your call and not rounding up to nearest minutes. That means you are paying exactly for what you use. There don't charge any call setup fee, which you can find with some other VoIP companies.
9.Numbers Porting:VoIPstudio allows to port your numbers from current provider to their service so they can be easily managed from your control panel.
10.Remote Office:VoIPstudio enables you to turn any phone into your office extensions.
11.Mobile Client:You can easily use their VoIP services on any Android or iPhone device.Which also allows you to call your extensions free of charge while out of the office.
Useful Links:
Sign Up
Download Trial Version
Pricing Plans
If you have any questions regarding VOIP telephony technology,please do ask us in the comments section and we will be happy to help or you can directly contact VoIPstudio support team by using this link.