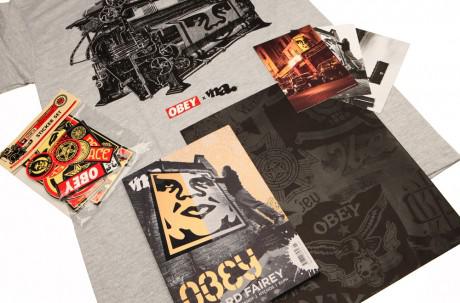 Stopping by the VNA site we caught a glimpse of the limited edition packs which are being released with issue 15 of the mag.
The packs include the magazine which has a screen printed cover by none other than Shepard Fairey, a VNA x OBEY Clothing limited tee, an OBEY sticker pack and a set of postcards.
For those that can't make it down to the launch party, the team have implemented a lottery system where up to 20 people will be given the chance to purchase one of these rare packs.
They're bound to be highly sought after, so if you want to be in with chance of spending some of your hard earned pounds then email [email protected] to register your interest and make sure you do it by 6pm on 26th May.
You'll be notified via email if you've been selected by the random number generator… Fingers x'd.