No Commission art fair makes its first appearance in London after two previous incarnations at Art Basel in Miami and one in The Bronx in New York. No Commission is an event curated by Barcadi and hip-hop producer Swizz Beatz that celebrates contemporary street art, design and culture via a combination of both art and music performances.
The previous two have had artists like A$AP Rocky, Alicia Keys, A-Trak, Pusha T, DMX all performing and of course Swizz Beatz.
The bespoke exhibition is curated by the Dean Collection and Swizz himself and provides a platform for emerging street artists as well as some coveted names in contemporary street art to showcase and sell their pieces, with 100% of the sales going straight to the artists.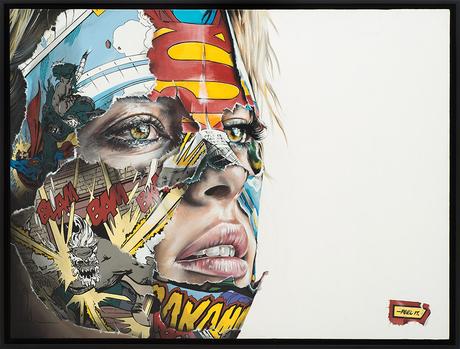 Zara Mirza, Head of Creative Excellence at Bacardi added,
"This isn't just about slapping a logo on an event. This is about creating a global movement and cultural experience that artists and fans genuinely want to be part of. We don't just bring the music and the cocktails. BACARDÍ provides the platform for artists and lifts the night-time experience, taking it to a whole other level."
The Dean Collection X BACARDÍ present No Commission
London 8-10 December 2016
The Arches in Southwark, London
(Ewer Street entrance, SE1 0NR, off Union St.).
Tickets are FREE but there is limited availability. Visit nocommission.barcardi.com for more information.
Visitors must be 18 years of age or older.
Full list of the participating artists:
Ricardo Cavolo
Sandra Chevrier
DANK (Dan Kitchener)
D*Face
Ben Fine
Jamie Evans
FAILE
Fanakapan
Hassan Hajjaj
HANDIEDAN
Conor Harrington
Paul Insect
Kai and Sunny
Tomokazu Matsuyama
Miss Van
Jaybo Monk
Oker
Felipe Pantone
Lucy Sparrow
Matthew Stone
Gary Stranger
Jason Woodside