HOLLYWOOD—Every summer, Hollywood's A-list celebrities travel to either Italy or France. While others decide to cruise the Mediterranean in their private yacht. Labor Day is upon us; grab your American Express Black and head off to where you can probably catch a glimpse of your favorite celebrities. Usually the hot place to visit is Las Vegas. South Beach is a great place to go for celebrity bar-hopping. If you want to swim with the dolphins, then fly off to the Atlantis in Paradise Island, Bahamas. While Hurricane Irene spared the hotel, and parts of Nassau she had no mercy in the Northeast.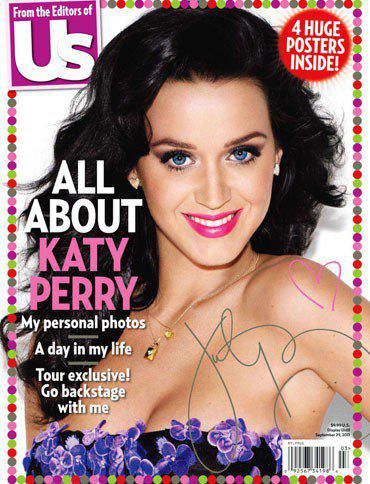 Photo Courtesy of :Facebook

Hurricane Irene's fury and intensity paralyzed the Northeast last weekend. All mass transportation was suspended, no planes, trains or buses. The Northeast was in a state of emergency. Thousands were evacuated, boardwalks were damaged, bridges collapsed and roads were like rivers. Basically, if you weren't in L.A. on the 26th, for the 28th annual VMAs, you weren't going to make it from the Northeast. MTV's Video Music Awards on August 28 didn't have a host. Not the first time, however; it's been done a few times before. The VMAs are different than the Grammys in that they target a younger demographic. This year was nothing like the prior years; there was no controversy, no shocking kiss, no jaw-dropping performance. This year was more maternal, with Beyoncé spilling the secret of her pregnancy. Lady Gaga opened the show in drag as the fictitious greaser "Joe Calderone." The transformation was incredible because no one recognized her at first. All in all, many women just tune in to become a TV viewer fashion police.

One thing is for sure, Katy Perry looked great. She changed her outfits three times. One of her amazing looks was when she decided to go geisha. She wore a blue mini dress, covered in cherry blossoms, lots of crystals and green trimming by Versace. Another look was the Dior outfit to the fascinating black and white print skirt with a yellow cube on her head topped with the daring multi-colored wedges on her feet.

We had a hard time trying to decipher Nicki Minaj. Her hair had a multitude of colors ranging from platinum blond to cheese-like yellow, tousled with pink. The pink and purple pointed contraption on her upper body over a pink tutu, along with an ice cream necklace, was something the fans were expecting from perhaps Lady Gaga.

Britney Spears, the comeback kid who won the Best Pop Video Award, decided to go with the black-sequined romper, which seemed to ruin the look with mid-calf boots. She should have worn Christian Louboutin's.

Newlywed Kim Kardashian wore a stunning silver, sparkling gown that was accessorized with an identical cuff bracelet. Her wedding rock ring, which can be seen a mile a way, was the perfect touch to her freshly manicured blackberry nails.

Demi Lovato, who was attacked on Twitter about her figure at the VMAs, responded to her critics by tweeting, "I've gained weight. Get over it. That's what happens when you get out of treatment for AN EATING DISORDER." She then decided to delete the tweet and replaced it with a more healthy response, "Guess what I'm healthy and happy, and if you're hating on my weight you obviously aren't."

Rose's Scoop: According to reports, it looks like Emma Roberts is headed to Sarah Lawrence College in Bronxville, N.Y this fall to study English literature. Roberts is the niece of Julia Roberts.

Wishing everyone a safe and happy Labor Day!