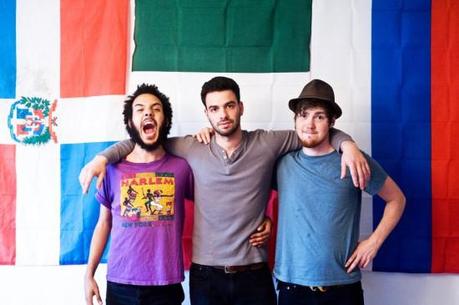 New York's own Viva Mayday (@vivamayday) have recently released a steady, bluesy single that will feel like home to fans of The Black Keys and Loomis and The Lust. The A-side "Monster" is a great track, dripping in wah-pedal sex and a no-look-back rock drive. Dealing with a man's recognition of his own evil, "Monster" will adequately satisfy your craving for rock and roll that's less head and more hips.
The B-side, "Bay of Pigs", however, is where the band really hits on something special. Dipping into a back porch country swing, Viva Mayday spins a tale of what they say is just a story of a weird dream, but comes off as pointed, witty commentary on the ruthless nature of a corporate world — with an ominously low-pitched vocal sing-a-long section that's as addictive as a Wall Street cigarette.
Viva Mayday, already veterans of the New York City club circuit, are bound to continue their climb if the rest of their upcoming album Consuela is anything like "Monster" and "Bay of Pigs".