Last June, I visited Back Bay for a post on the Peter and Mary Muth Interpretive Center in Newport Beach, and with summer in full swing, I figured it's time to head back outside and take a closer look at another beautiful local site, where the architecture enhances a connection to nature, environment and place-  the Nix Nature Center in Laguna Beach.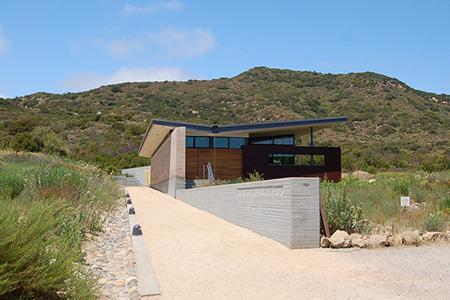 Dedicated in 1993, the Laguna Coast Wilderness Park is the result of collaborative efforts and proactive measures on the part of dedicated and committed individuals and organizations.
In the late 80's, the movement to preserve the open space in Laguna Canyon gained traction, literally, when over 8,000 people came together to march against a proposed housing development.  In the years following, the preservation of thousands of acres of wilderness was secured, officially establishing the Laguna Coast Wilderness Park.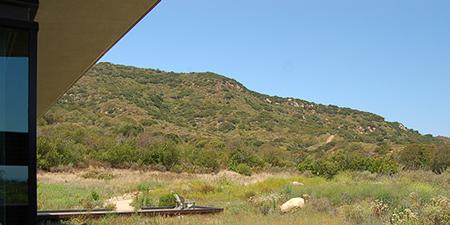 Approximately 15 years later, James and Rosemary Nix donated funds to establish a Nature Center at the park, which opened in 2006.  Designed by Roesling Nakamura Architects, the Center's theme is 'Through the eyes of an Artist, a Scientist and a Historian", a testament to the strong community values and rich artistic history of this small beach town.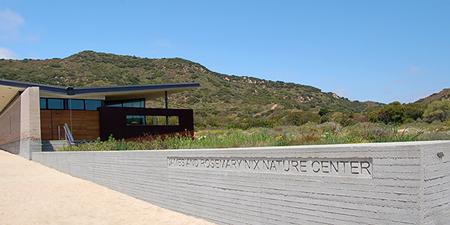 The actual building itself is a reflection of this creative spirit, with a soaring butterfly roof that maximizes views of the coastal canyon within which the Center is located.  The open feel of the extensive glass at the other walls is grounded by the thoughtful incorporation of natural materials and low walls, leading visitors toward the building and through the space to the trails and hills beyond.
The board-formed concrete of the entry wall gives texture to a very linear form, and the imperfect nature of the material blends harmoniously with the natural elements of the site.  As one nears the entrance, the concrete gives way to a rammed earth wall.  This transition enhances the design's connectedness to the environment and adds visual interest, with the subtle undulations and variations in color at the rammed earth providing a counter to the glass and steel of the rest of the structure.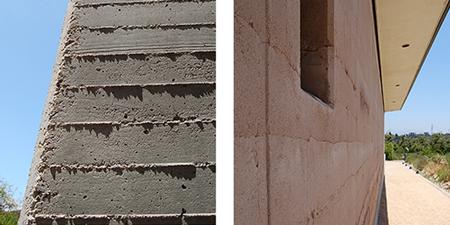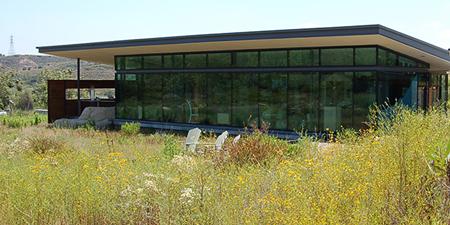 The result is a balance of enclosure and lightness, blurring the boundaries between the built landscape and the natural surroundings.  The application of other materials, including wood and cor-ten steel, further complement the beauty of the site and create unique outdoor spaces without sacrificing views.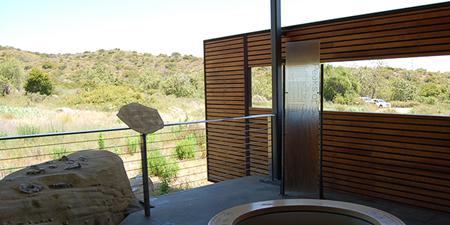 With 2,300 square feet of exhibition space, the building is also home to the Laguna Canyon Foundation.  The non-profit organization restores habitats, organizes educational programs and works on land acquisition projects in the South Coast Wilderness area;  for more information on the park or to volunteer, visit the Foundation's website.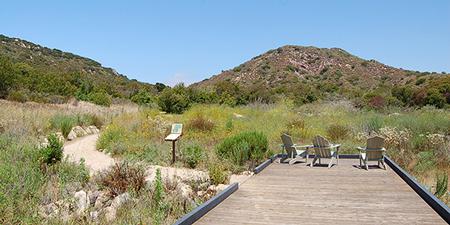 Thanks for reading, and have a great summer!