Monday 22nd August 2016
Few walks are complete without some kind of a beverage and a means of winding down, even before settling in for the night, wherever that may be.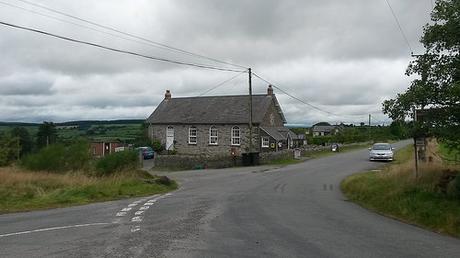 Seldom, do I ever make such stops while walking alone. With a group or even one other person, it is often seen as a necessity. With my first walk in Shropshire complete, I decided to pay a visit to The Bog, before tucking in to my tent for the evening.
Do not let the name mislead you… The Bog was once a mining community within the history of Shropshire. I made this post-walk diversion purely to access the visitor centre, where I'd read that fresh tea and home-made cake would be available to purchase.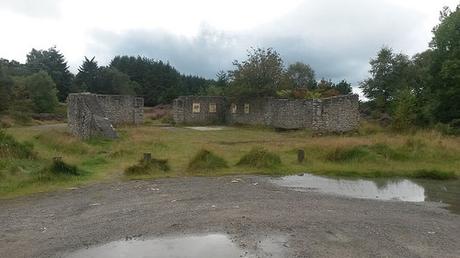 In case you intend to visit there yourself; it's worth knowing that they can only accept cash payments (no cards) and that, if you're intending to visit with a group of reasonable size, they request that you phone them in the morning to ensure they might have enough cake for your party (because, who doesn't like cake?! Whether someone 'eats' it or not is a separate matter).
Before entering the café, an abundance of information and free-to-takeaway leaflets await you just inside the doorway. It was interesting to read of the similarities between this former community and the history of my own Mendip Hills. In case you're wondering, I ordered a slice of coffee cake with a full cup of tea. I think it was less than £5 and there were at least half-a-dozen cakes on offer.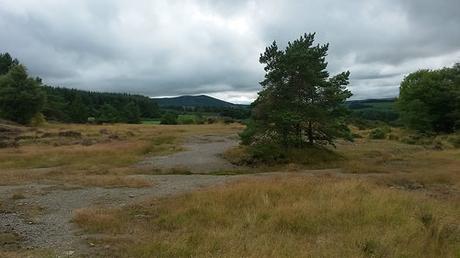 Corndon Hill, visible again.
Elsewhere, inside this building (which was once a mining school), you'll find small crafty items (like jewellery), post cards and photographs that can be purchased for a small amount of money. There were no 'humorous' T-shirts alluring to the other kind of Bog…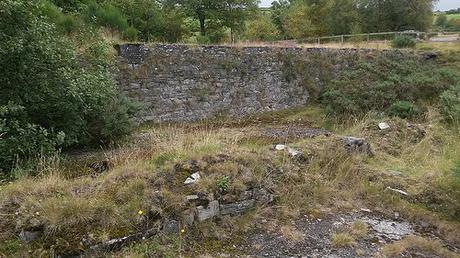 There are areas nearby that can be explored on foot. If you were to study an OS map (as I didn't, having already done so for several hours on this day), I'm sure you'd find a network of footpaths leading across the local landscape. Even without climbing up to the Stiperstones.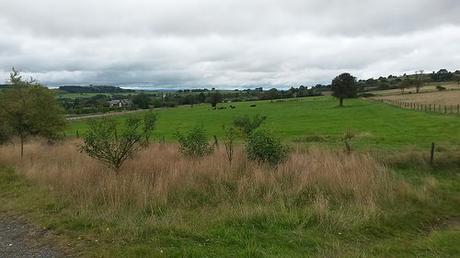 All of these photos were taken on my phone.
If you ever find yourself walking in the Shropshire Hills, especially between Stiperstones and the Welsh Marches, I would highly recommend you take some time out to experience the visitor center. I haven't been to as many British counties as others might have but, from my own experiences, I can say with confidence that sites and services like this, in such wild and rural locations, are very few and far between. We should do what we can to preserve and support them.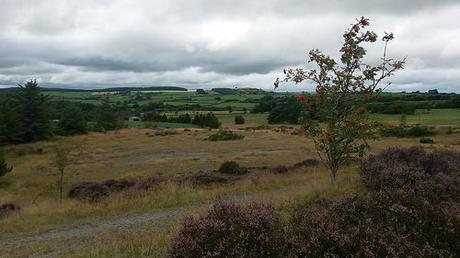 There's one more chapter in this story of my first full day in Shropshire and it fits in ahead of my return to the camp site – it's another brief post and I'll be writing about it next.😉
Thanks for reading.