Tuesday 23rd August 2016
My second full day in Shropshire and, after a day of walking, I decided to take this Tuesday a bit more easily, with a tourist-style visit to Ironbridge, which was no more than an hour's drive from the camp site.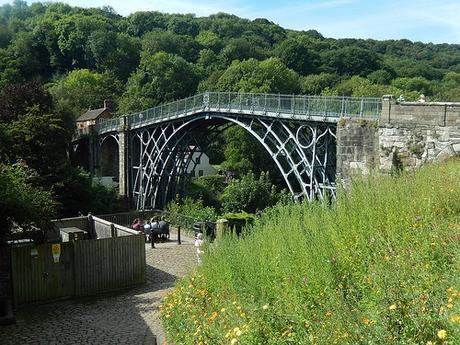 I'd spent a fair amount of time researching this place, ahead of my trip and felt confident that it would require the best part of a day to make the visit worthwhile.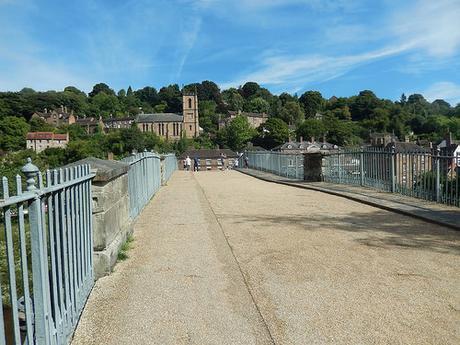 Ironbridge is known for many things – the gorge, its history, heritage museums and, of course, the iron bridge. If you're interested in visiting several museums and also feel as though you may well make a return visit in the coming year; it's worth knowing that you can buy a £25 annual season ticket, that gives you unlimited access to all of the museums over a twelve-month period.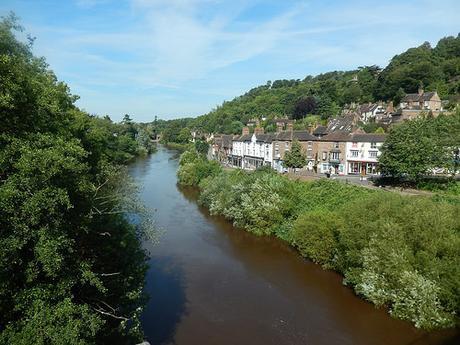 After paying (if I remember correctly) £2.70 for four-hours of parking – at the Ladywood car park, south of the river and very close to the bridge – I overheard one man complain about the 'extortionate' prices, where I've paid a lot more for less in return at several city centres, in the past! My only gripe was that my SatNav had attempted to lure me down a footpath on to someone's property, instead of completing a right-turn in to the parking bays.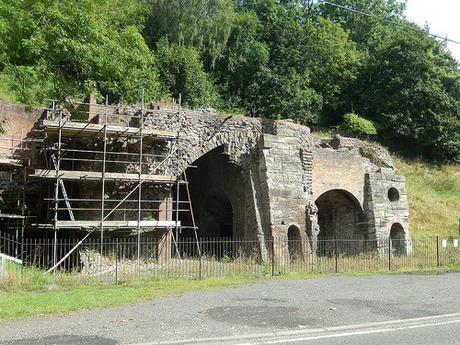 My exploration began with a walk… After crossing the bridge, I continued eastward, along Waterloo Street and in the direction of toilets, as indicated by a sign post… But, I must've missed the loos, as I soon found myself standing before the remains of Bedlam Furnaces.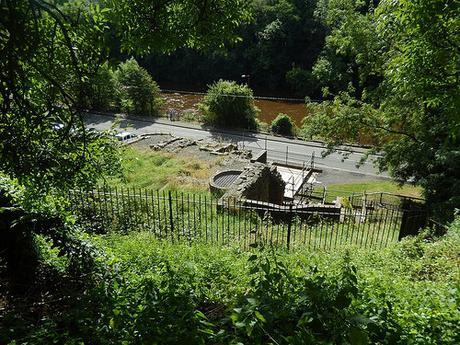 I saw no sense in walking west any further and neither of the two OS maps I'd purchased ahead of this getaway would reached as far north and west as Telford. But I spotted a set of steps, climbing up beside the ruins and this led to a shaded picnic area, where I could then follow an undisturbed woodland route to retrace my steps (while also stopping off to use "the facilities").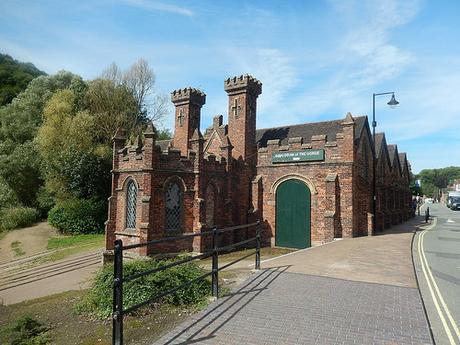 This weather would've been perfect for a walk up on the hills elsewhere. But now, I was heading straight for the Museum of the Gorge – one of two museums, if I'm honest, that I was most keen to see…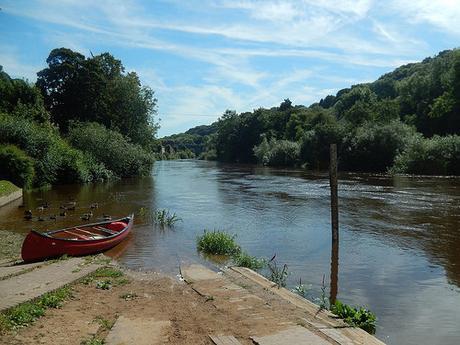 Well, unfortunately, it was closed. A sheet of paper affixed to the outside of the main doors stated that this was due to "unforseen circumstances". It's too much, I feel, to speculate upon the actual cause but I trust the museum will reopen in time, if it hasn't already done so. Here, I find my first reason to revisit Ironbridge, the next time I'm in Shropshire.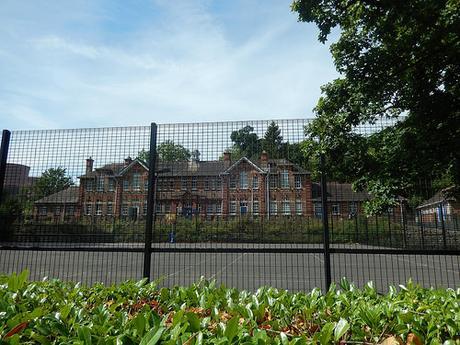 Ahead of time, I'd inspected the website and printed off a copy of the local map, which highlights each of the available attractions.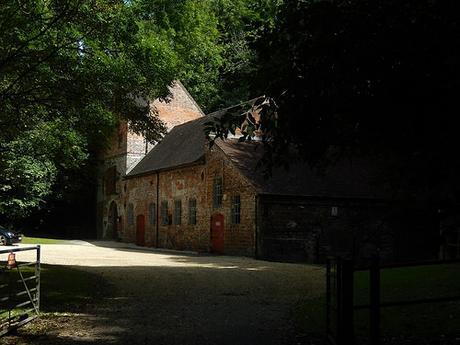 Now, I found myself climbing uphill and admiring the architecture along the way. I wish I could remember the name of this building, even though it's now reserved as a private residence.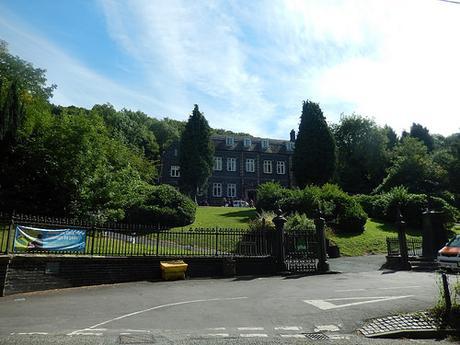 I also passed a Youth Hostel on the way up and, with that, I realised that I don't actually know what they're like inside – as much as I'm happy camping in the warmer months, it might provide a more-affordable means of accommodation for trips away in the cold and wet.
Just ahead of Enguinuity (which looks great for families with kids), I came across a building dedicated to The Great Exhibition of 1851, at London's Crystal Palace. I don't appear to have any photos and that's possibly because they ask you not to take photos… I remember reading about one woman's strife, walking all the way from Cornwall to be in attendance. Such was the significance of social classes, in the 19th Century.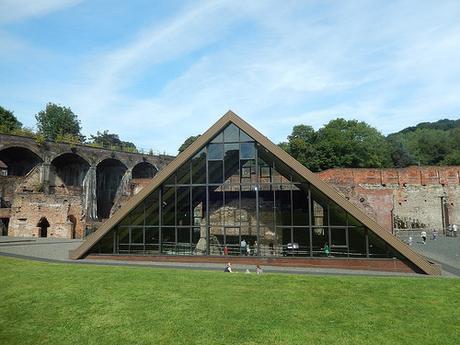 It was free to enter, explore and the air conditioning offered some respite from the heat outside. This Louvre-like structure sits outside Coalbrookdale Museum of Iron. While you do have to pay to enter the main museum, this outdoor space was free to explore.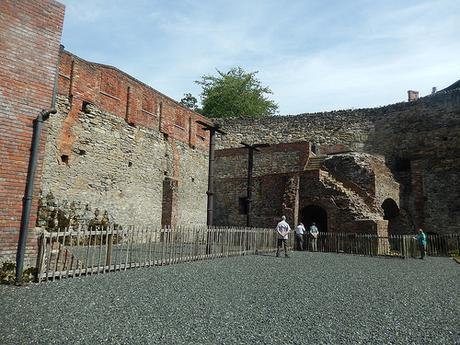 I briefly entertained the thought of paying an entrance fee for a museum I wasn't overly keen on.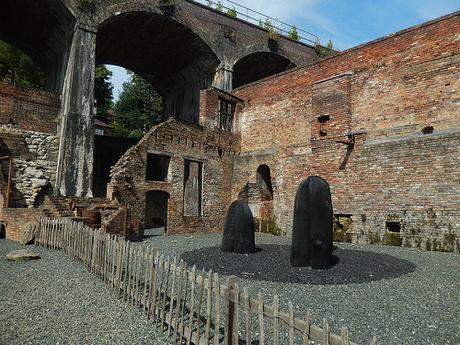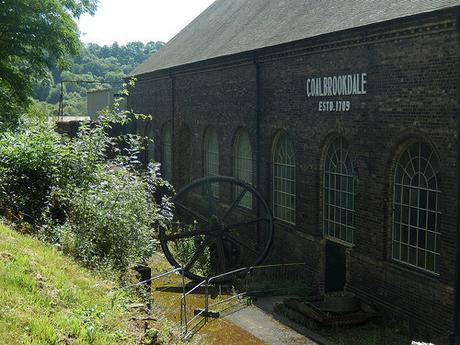 From here, I would make my return back down the hill and in to Ironbridge; knowing that there was nothing else of interest further north and also, that lunch time was on the horizon.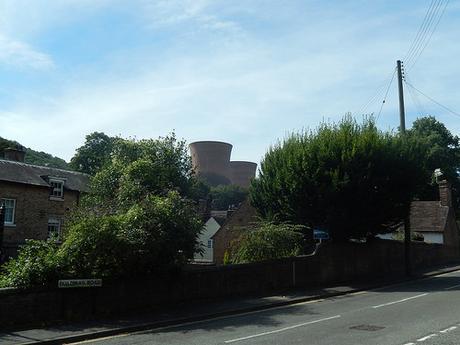 Near the foot of Dale End road, I could look south-west and see the twin chimneys of Ironbridge Power Station. Quite the eyesore and very Simpsons-esque.
Around here, I also notice a sign pointing west for the Green Wood Centre and was soon climbing another road northwards, anticipating what may lie ahead…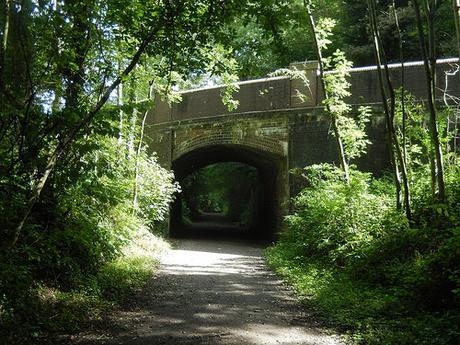 I met the café before anything wood-related and was pleased to find they stocked decaf tea, even though they didn't offer any sandwiches. I could've stopped at one of any of number of places in the heart of Ironbridge but I was pleased to find this lesser-known location.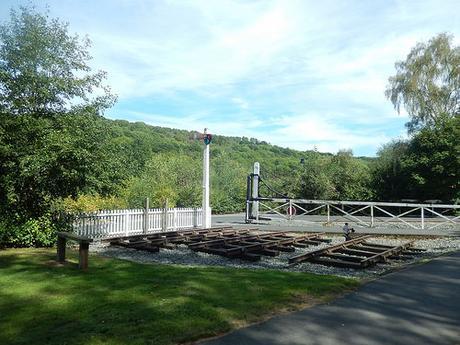 Following on from that, I would retrace my steps over the bridge and through the car park to follow a cycle path, running parallel along the south side of the River Severn. It was quite a pleasant walk and the passing cyclists were infrequent. Shade was as welcome as ever and I soon stopped on a convenient bench to eat the lunch I'd bought with me. Further on from that, I'd meet the remains of a former railway line, as seen above.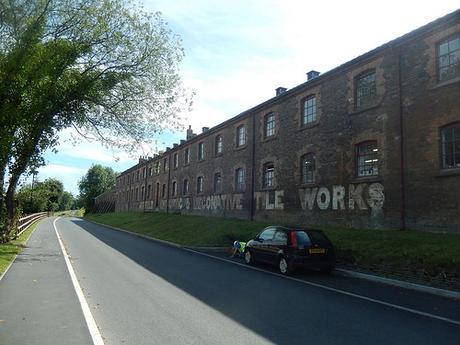 I soon passed the Jackfield Tile Museum, with no keen interest to venture inside.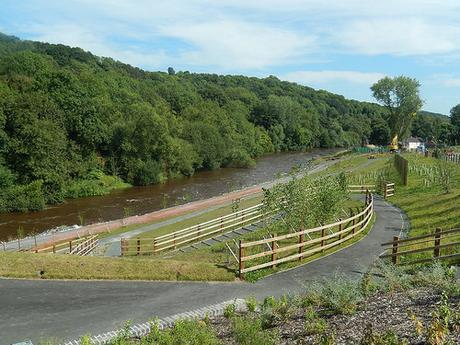 There is usually a route that runs very close to the River Severn, from here. During my visit, the area had been closed off while construction work was underway – from what I could see, the land was in danger of sinking in to the river. I'm sure it'll be lovely when it's reopened.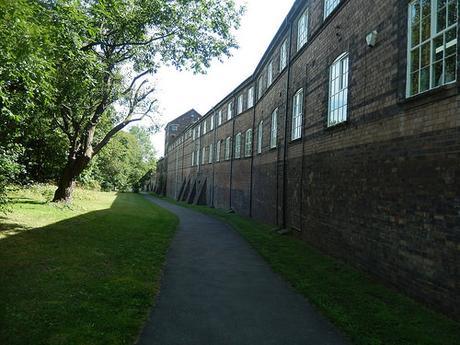 I passed a church and Maws Craft Centre before crossing over Jackfield footbridge, in search of my second most-interesting museum (of personal favour, of course).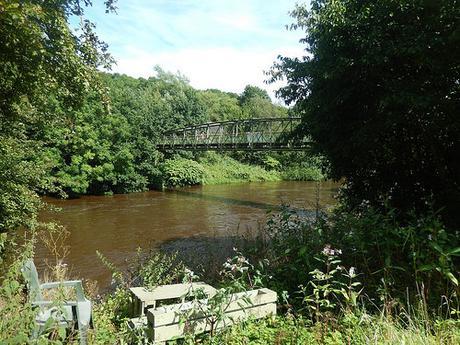 It's a fair walk to get this far from Ironbridge. Perhaps, as many as two miles. To many, that may seem like a lot and so, I can almost understand where the local car parks appear to be limited to four-hour stays.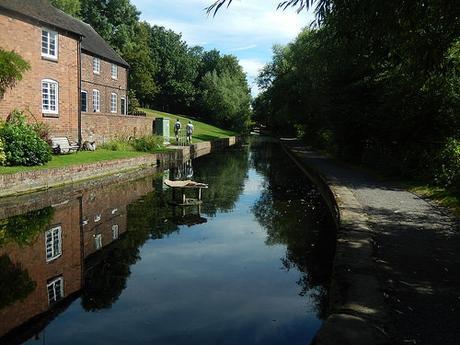 It was so much quieter at this end. Even the water remained still. My hope, now, was to visit the Tar Tunnel.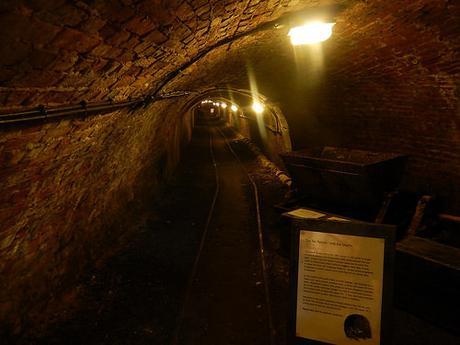 …Which was also closed! Due to an apparent gas leak. I knew of this in advance, since it was stated on the website. But the entrance was manned, small items were available to purchased from the shop and, as I had also read; it was perfectly okay to stand at the entrance of the tunnel and look on.
Entry would have been only £5. I definitely hope to gain access on a return visit.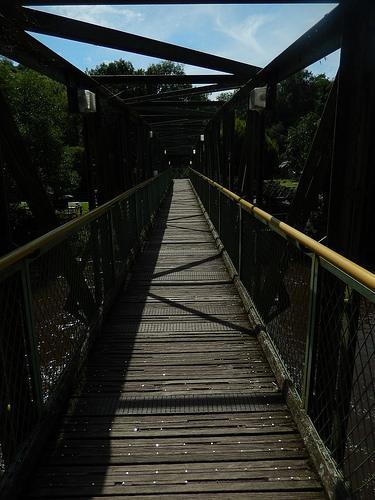 By the time I got back to my car, I'd used up most of the four-hours of parking that I'd paid for, I'd glimpsed much of Ironbridge and its surrounding area and, I'd added a few miles to my monthly tally.
I do recommend paying this place a visit, if it's on your mind. I might've enjoyed parts of it a bit more with company.
Thanks for reading.