Saturday 5th December 2015
So much has been going on the last week that I've barely had time to look through my own photos, let alone keep you updated with posts. I promise you that there is a lot to come – some of which, sadly, I wish I could've shared with you a bit sooner. In the mean time, I'm close to completing my summary of this visit to Dyrham Park, a couple of weeks ago.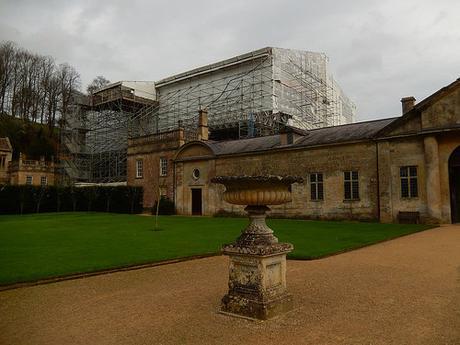 With my visit to and exploration of the church complete, I headed back outside with my stomach grumbling for lunch.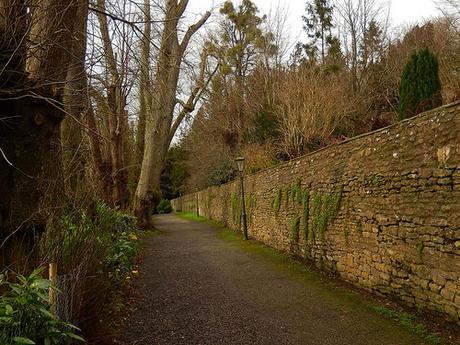 Close to the West Garden, which is currently being maintained and improved upon, you'll find this reasonably sized lake and a garden area with a wider variety of plantlife: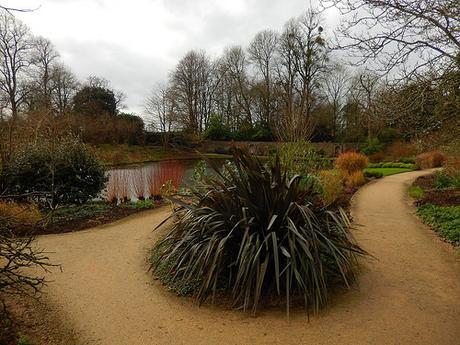 While I was closer to sea level here, than I was amongst the deer, a couple of hours earlier; the wind was still racing through the gardens, adding a discomforting chill to the air. Along wall, running north-to-south beyond the lake, I saw a wall with several seated alcoves. If you look carefully in the photo below, you can see someone else sat there: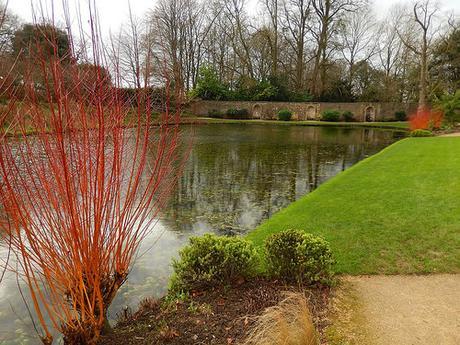 That's where I would choose to sit for lunch. But before that, I had to investigate the waterfall tumbling down a series of stone steps: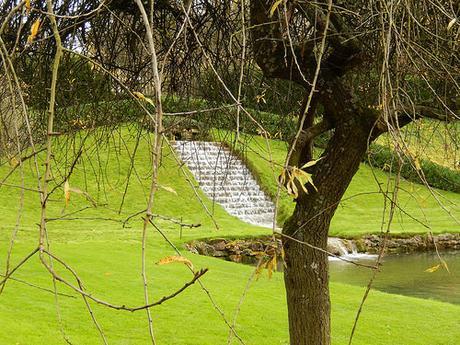 This ever-calming aspect of nature helped to disguise the howl of the westerly wind.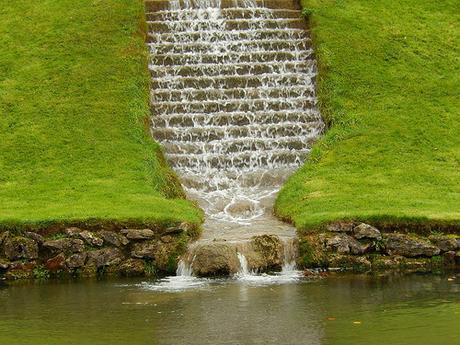 I can imagine this space filling up quickly in the summertime, when any seats would scarcely be available.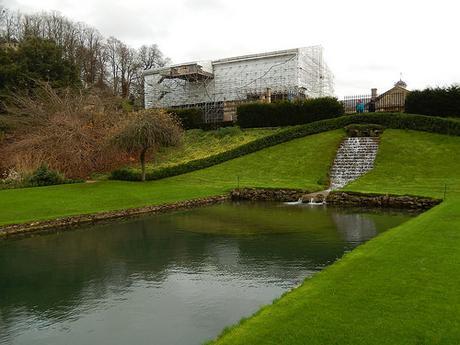 In the almost-wintry conditions of my visit though, I was almost alone, without feeling lonely.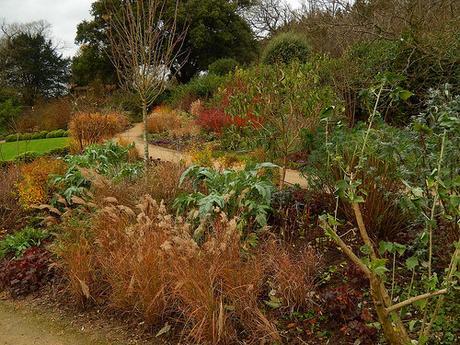 Others were immediately drawn to the waterfall with no other real intention to linger.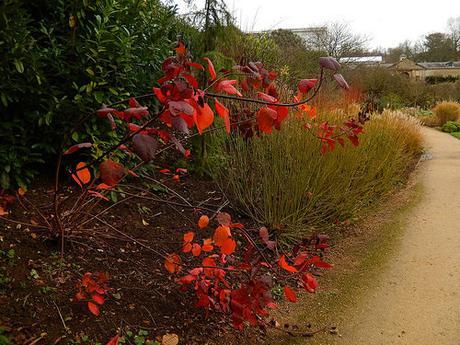 This was my lunchtime view: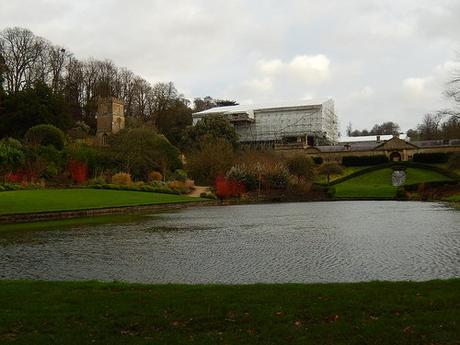 It went down very well with a flask of hot tea.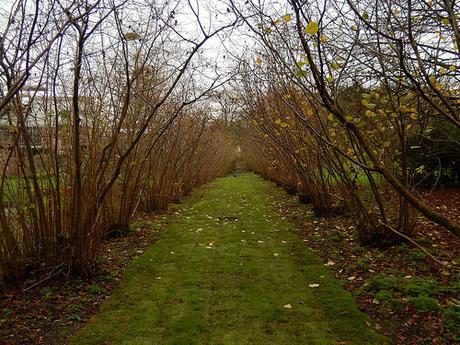 Search around and you'll find grassy walkways that run beneath tunnels of trees.Unfortunately, they were closed at the time but this was so that the condition of each footpath would not deteriorate any further.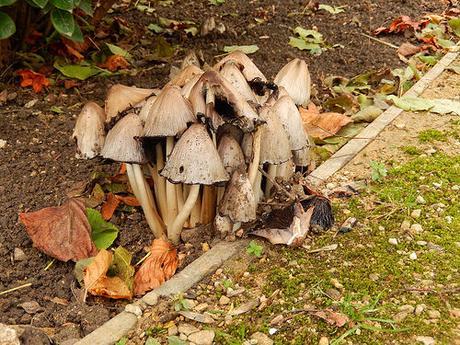 I did spot a few 'shrooms, perhaps a little bit beyond their season.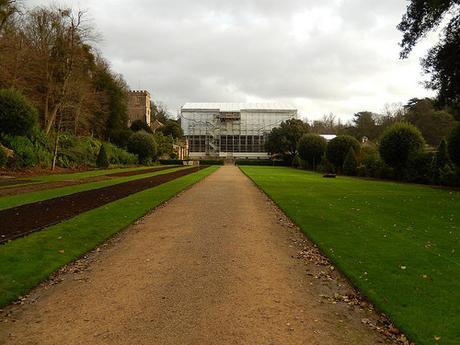 Continuing around past the other side of the West Garden, this long view up to the house struck me as being immediately familiar – I'd seen the house from the very same perspective but from the other side of the locked iron gates behind me from the point of which I took this photo.
I walked right past here on a walk about two years ago, that passed through the villages of Dyrham, Donyton and on to Wick Rock.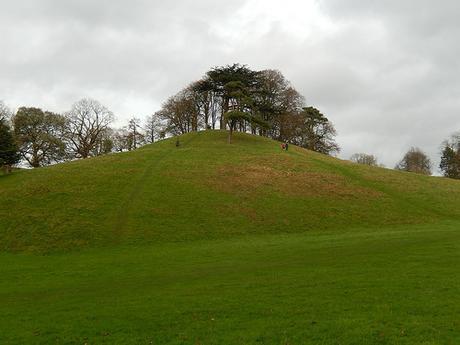 As there was one more stop I intended to make before heading home, I wanted to take in a couple of other sights before leaving the estate; the first of which being the statue of Neptune, which sits at the top of one hill, overlooking the east side of the house.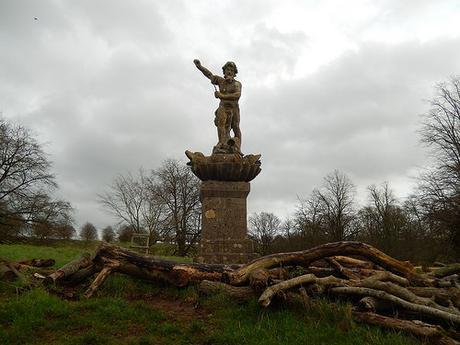 I read more recently that this statue marks the original point from which water once sprung and ran down the hill… Climbing to the top, from this side, is incredibly challenge. Heading back down, especially on a muddy day, can be treacherous if you don't have a walking pole (I barely stayed on my foot…).
But should you approach it from the road leading to and from the entrance and visitor centre, you'll have no such worries, as you're pretty much walking across a level plane to reach the statue! Sometimes, it does pay to be more of a tourist and less of an adventurer… Maybe!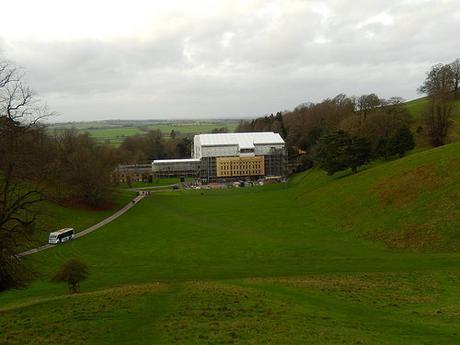 Speaking of which; a regular minibus shuttles people to and from the house, every fifteen-minutes or so. It's free of charge and will pick you up and drop you off from right outside the house or visitor center. Otherwise, it's a good ten-minute walk following the road to the house (possibly longer, if you're not as much of a hikeaholic like I am).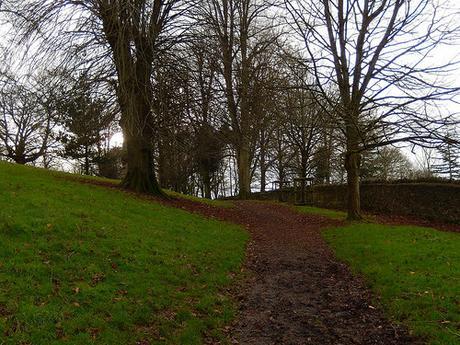 I dropped down towards the house (this is where I very nearly landed on my backside, at the foot of a slippery Neptune Hill) but veered left ahead of the cattle grid, to gradually climb up through woodlands, following the sculpture trail on my return to the car park.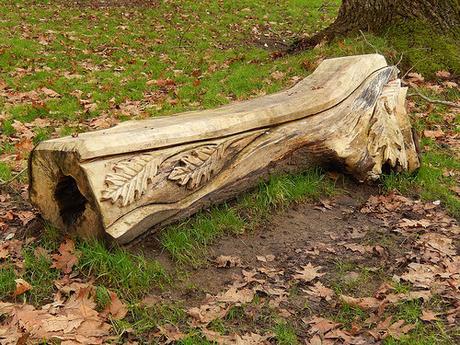 As you might expect, a different wooden sculpture features every so often along this walk.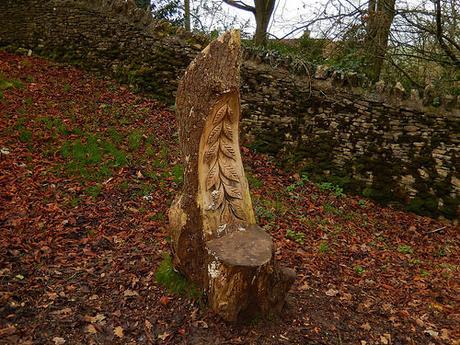 From the house, you're only going to be heading uphill, which might make it more of a challenge for some people.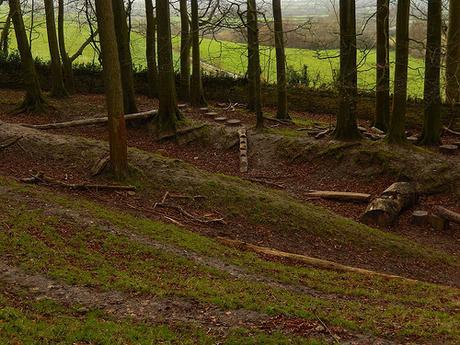 Soon off to the right and there's a woodland play area for kids, which seems to be quite a common attraction for the majority of the National Trust properties I've visited this year.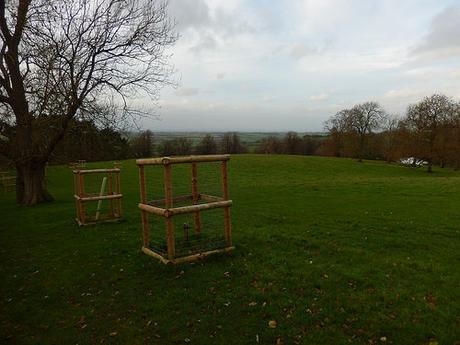 Eventually, leaving the woods behind, the paths begins to level out, gradually becoming less distinguished, as you near the top of the hill and become again exposed to the elements.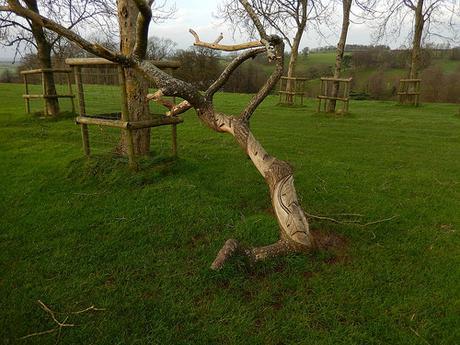 From here, you can barely make out any resemblance of the house and it's as if you're walking through an unspecified estate, yet still blissfully away from the over-familiarities of civilization today.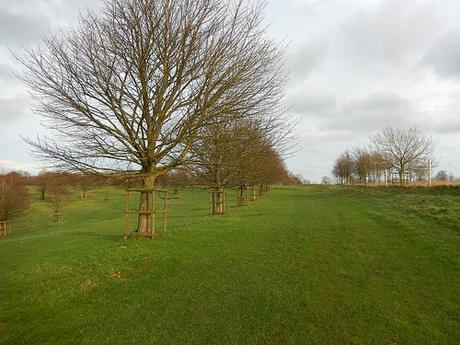 Following a line of fairly new trees in the same direction and the sun managed to momentarily break free from the clouds above.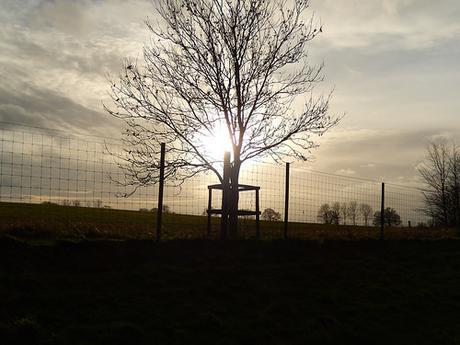 It was good to see so many new trees being encouraged to grow around the estate. Those ancient oaks won't last forever.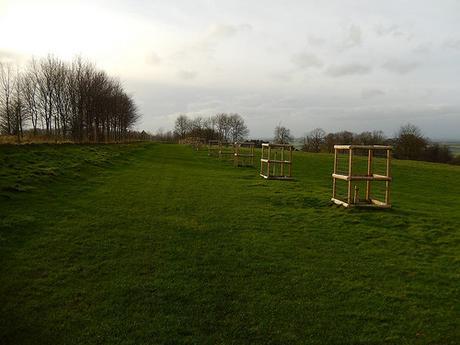 Having the sun break through towards the end was rather fitting, for me. I'd always though of Dyrham Park as being 'a bit small' from the outside and, being less than an hour from home and as one of the National Trust sites that requires a smaller entrance fee compared to others; I'd convinced myself that I didn't 'need' an annual membership to pay it a visit.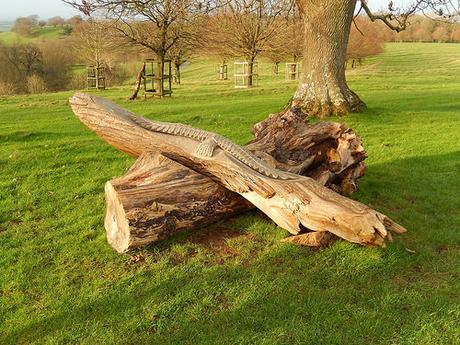 I'm really glad I finally got to see it and I do look forward to visiting the estate sometime in the spring or summer – possibly autumn, too – when the landscape will have changed, the roof will be complete and I'll be able to have a more thorough look around the house's interior.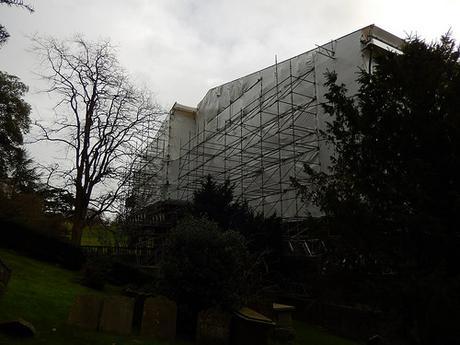 Speaking of the roof… I went back last week to take a tour of the rooftop before the repairs and conservation work was complete – but you'll have to wait for a future blog post to see that.
Thanks for reading.