It doesn't matter where you head in the world, taking heed of advice from those who have visited the destination before can often mean the difference between a stressed and a stress-free trip. Even the most obvious of tips can help get you out of sticky situations when visiting somewhere new, whether it's somewhere local or at the other side of the world.
Regardless of where you choose to add to your latest adventure's itinerary – whether it is the Americas, Africa or Asia, researching the stops before you embark on your journey will help you to get to grips with the area and give you necessary pointers that can help you on your way. Thailand in South East Asia is no different, with many great tips and advice being on hand to help you enjoy the experience as much as possible.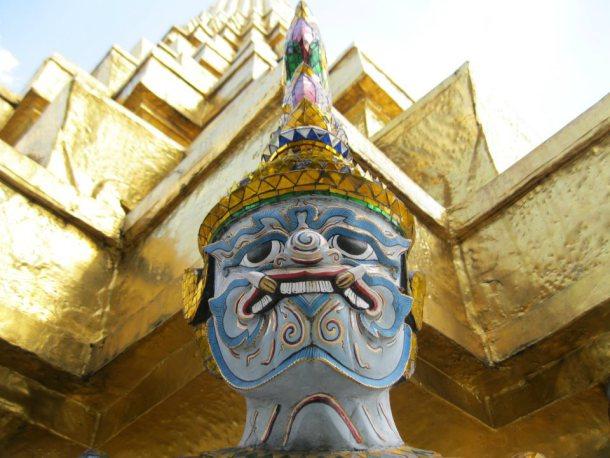 (c) Kat Torres of http://excursionista.net
Whether you're staying in one of the upmarket Bangkok hotels or backpacking on a budget, the principles are the same. Listen to the advice previous travelers give you and don't think that you're above any of it because it can help you master the city and revel in its atmosphere.
Buy a Map
There's nothing worse than trying to circumnavigate a metropolis using directions you have scrawled onto a napkin. Buying a good map will help you find your way through the complicated Bangkok streets. Keep a hotel card in your bag too, so that you can find your way back to your room without much ado.
Stay Hydrated
While you may have been able to go all day without stopping to quench your thirst in the UK, the humidity and the heat you'll experience in Thailand is very different. Always keep bottled water with you and stay hydrated.
Barter, Barter, Barter
Unless you're on a strict baggage limit, you'll undoubtedly be tempted to purchase some of the wares in the city and if there isn't a price tag or a barcode on it, negotiate the price.
Sign up for a Tour
While our intrepid nature may be tempted to explore off our own steam, there's nothing wrong with joining an excursion during your trip to the city, as it will show you more than you will likely find yourself.
Choose Transport Wisely
A ride on a traditional tuk-tuk will undoubtedly be part of your trip at some point, just to say you've done it, but when it comes to getting around the city, you can't beat the Skytrain and the Underground – quick, convenient and reasonably priced too!
As long as the heat and the bustle don't stifle you, you will have a whale of a time in Bangkok. Combine a visit with a trip to the Thai coast and you will be able to appreciate the hubbub and tranquillity with ease.
Editor's Note: This is a guest post.